We got the ghostbusters Afterlife free in exchange for an honest review.  All opinions are our own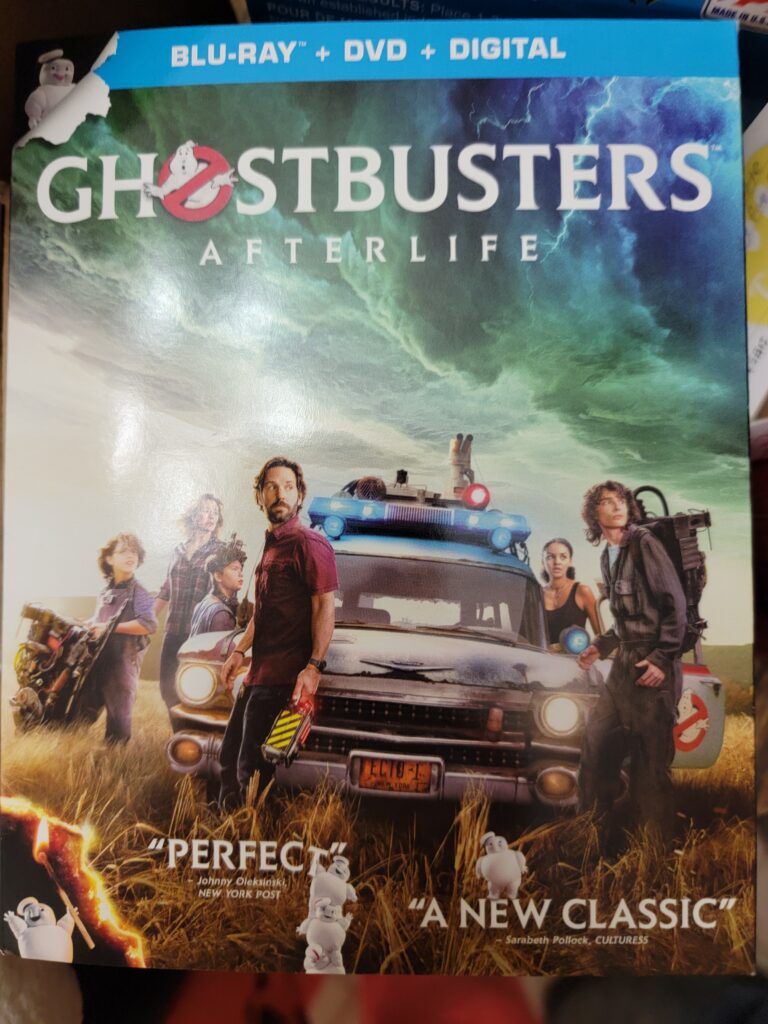 I have waited so many years for another Ghostbusters and the Ghostbusters afterlife did not disappoint.  This movie stars off with a typical family. After they get the news that they are getting evicted they find out their grandfather (who they never knew) died.  They head out to his house in a new town and start to discover a whole history they never knew about.  Their grandfathers was one of the original Ghostbusters.    With a few new found friends and a lot of old equipment they start to take up their grandfathers legacy.  They will save the town and learn a little more about their family history on the way.
SYNOPSIS
GHOSTBUSTERS

: 

AFTERLIFE
From director Jason Reitman and producer Ivan Reitman comes the next chapter in the original 
Ghostbusters
 universe. In 
Ghostbusters

: 

Afterlife
, when a single mom and her two kids arrive in a small town, they begin to discover their connection to the original 
Ghostbusters
 and the secret legacy their grandfather, an original 
Ghostbuster
, left behind. The film is written by Gil Kenan & Jason Reitman.
GHOSTBUSTERS ULTIMATE COLLECTION 4K ULTRA HD SET
Featuring GHOSTBUSTERS, GHOSTBUSTERS II and GHOSTBUSTERS: AFTERLIFE on 4K Ultra HD & Blu-ray, plus two discs full of special features! Includes over 20 hours of rare behind-the-scenes and must-see archival gems, including the full Preview Cut of the original movie and much, much more! Presented in collectible "ghost trap" packaging with lights,and includes a full 220-page reprint of the rare 1985 "Making GHOSTBUSTERS" book! Also includes digital versions of GHOSTBUSTERS, GHOSTBUSTERS II, GHOSTBUSTERS: ANSWER THE CALL and GHOSTBUSTERS: AFTERLIFE.