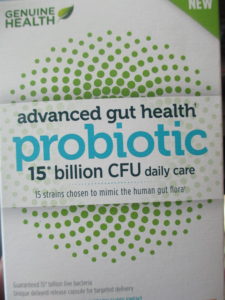 Have you been thinking of trying a probiotic? Did you know that Genuine Health has a great one out there for you?  If your gut needs a little help getting to a healthier state than this is the one for you.  They are vegan, gluten free, non gmo and soy free.  You can add these to your daily routine without having to add any real time to your day.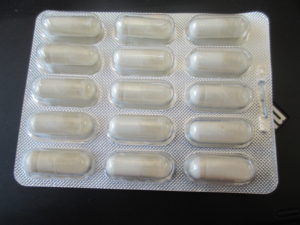 These are very easy to take.  Just take 1-3 a day and you are set.  Whenever I try a new product I always like to try the minimum dose first than gradually up it if needed.  If you don't need the extra pills don't take them.  This is one of those products that is great to add and you will not even know you are doing it. This did not make me queasy or loopy at all.  I just popped it in my mouth in the morning and I was done.
I love the Genuine Health Probiotics were very easy to take.  They are a small pill so no having to swallow horse pills.  They really do make a difference in your life, and you will be happy you added this to your daily routine.
I got these free to try in exchange for an honest review
Want even better news one lucky U.S winner is going to get the chance to try these for themselves.  Enter below for your chance.