We got the Florida Man game free in exchange for an honest review.  All opinions are my own.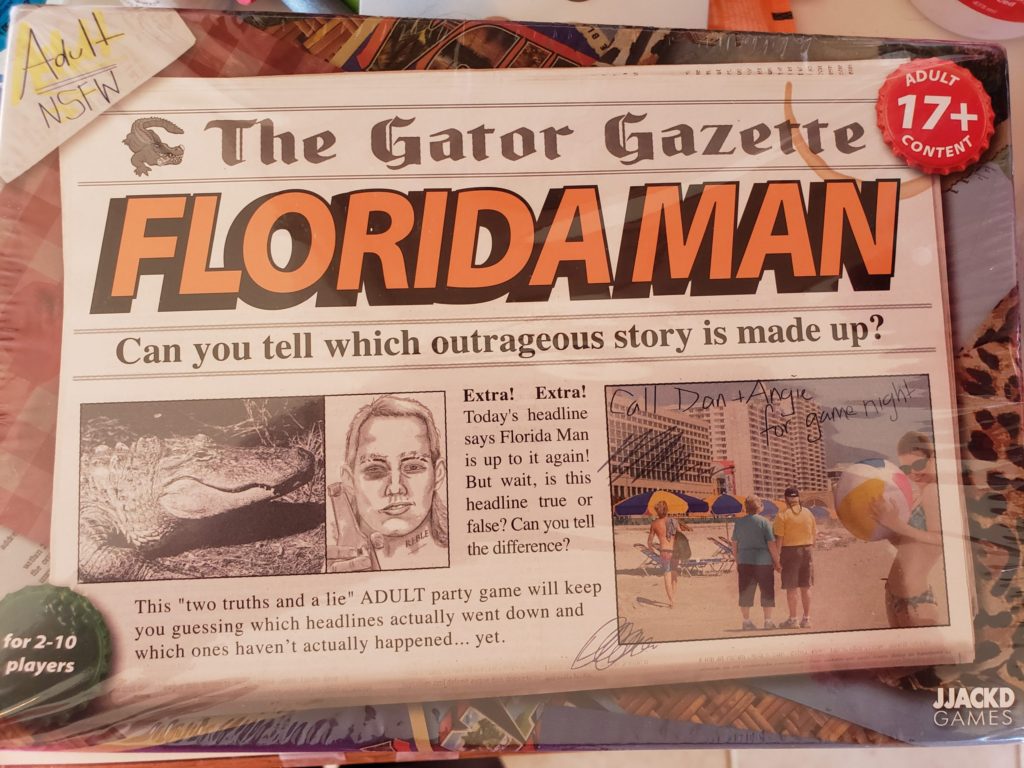 This is a new launch from UltraPro for 2021! Florida Man is a board game of crazy news headlines where players must figure out which headlines are true and which are false.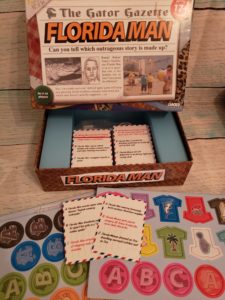 Are you looking for a great new game for adult game night?  Then we have one everyone is going to love.  Florida Man game is a great guessing game to figure out if the headline you are reading is truly a Florida Man headline or a fake.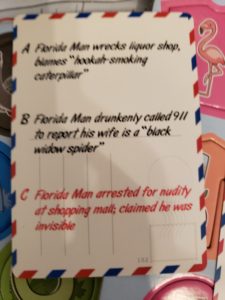 If you are anything like me every time you see one of the headline scroll by you have to check it out.  Could this be real?  Did he really do that?  Now its an awesome game and I have to admit I got a lot of them wrong.  I can't believe the stuff that has actually happened in Florida.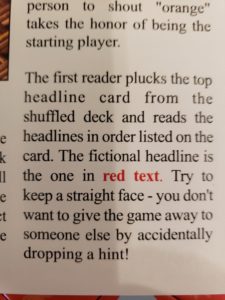 In the game, players take turns guessing which incidents are too outrageous to have happened in real life off of 200 different headline cards. For 2-10 players ages 17+ with a game play around 15 minutes. MSRP $20 and available on Amazon or at https://shop.ultrapro.com/products/florida-man.