As most of you know we love to find great looking jewelry at a fantastic price.  I love to bling up my outfit, but I can not be spending a fortune on what I want.  With Find U Rings you can get a beautiful ring like this for a very affordable price.  I love that they have a great collection of rings for wedding that people can actually afford and look fantastic.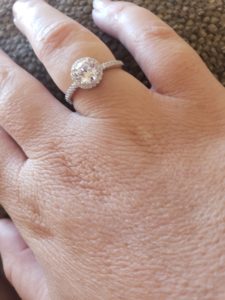 I have heard many times from people who want to get married want beautiful rings, but do not want to spend 6 months of paychecks on them.  Those days are long gone, people just can't afford that anymore.  With Find U Rings they can have a beautiful ring and money left over for those silly things like rent and food. Lol
                         
  They have a wide selection to choose from and the web site is very easy to use.  Just head to the category you are looking for a scroll threw.  I have not had a reaction from this ring yet (no green finger) I have been wearing it for a few days.  Their sizing is very true to size.  It fit perfect.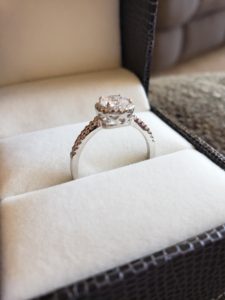 If you are looking for an affordable ring to bling up your outfit like me.  Or one for your special day I would suggest checking out Find U Rings I was very pleased with them and their service.
I got this free in exchange for an honest review