We got these items free in exchange for an honest review.  All opinions are our own.
Yaaa we LOVE Fathers Day.  It is always so hard to find the right gifts for the Fathers in our lives.  We went threw so many gifts this year to bring you the select best that we know the Father in your life will love.
Bindle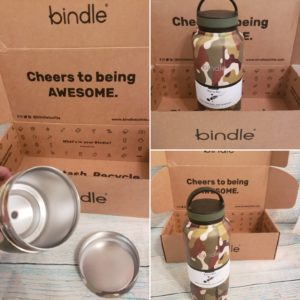 These day's we are always looking for a reusable water bottle.  I love the the Bindle is not only a reusable water bottle it also has a place to store the other things you need like money, keys, ect.  Just unscrew the bottom and you can store what you need and are ready to be on your way.  My dad loved to hike and this is perfect for him.  He can bring his water with him and everything else without his pockets full.  Bindle has a wide range of sizes and colors so you are sure to find the perfect bottle for you dad.  Maybe even a great one for you too. Awesome discount code for their website https://bindlebottle.com/ Anyone who enters TABBYSPANTRY will receive 15% off
Moroccan Jerky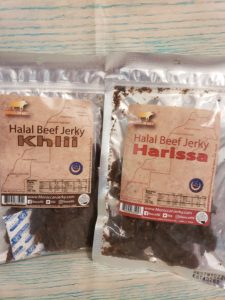 What dad does not love Jerky.  Moroccan Jerky has great flavor and is as fresh as the day it was packed.  I love that their site is not just Jerky they also have Olives and sweets.  They have a wide range that all look fantastic.  For the Jerky they have 2 to choose from
Super Impulse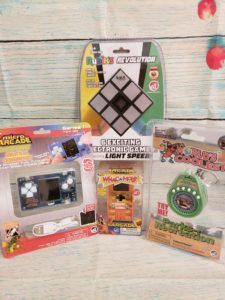 Does your family love a great game night?  Or does dad just love his games?  Then Super Impulse has you covered.  With a great range of games and Worlds Collect they will be having fun for a long time.  From games like Parks and Recreation, to Rubik's Revolution , Whac A mole and  Micro Arcade there are so many to choose from.  I got the chance to play with most of these at the NYTF and I loved them all.  Each game is a mini replica that actually plays the real games.  They are amazing.
Stuckey's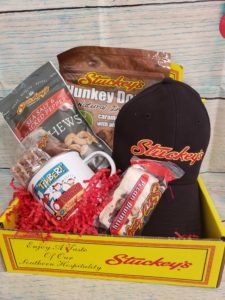 Stuckey's is now a tradition in our household.   Not only are the different Cashews and pecan treats awesome they have fantastic gift sets you can buy ready to give. Along with Southern Treats they also have a wide range of gifts to give too.  They have an awesome web store that is not only easy to navigate, but also has some great prices.  You are sure to find a fantastic Fathers Day gift.  Make sure to order soon so it gets there before Fathers Day.
Old Spice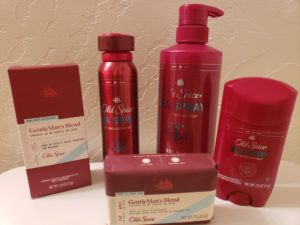 Old Spice has been in our home for more years then i can remember.  They have their original scent of course and now have added to the collection of growing scents with Old Spice Sea Spray features an impressive cologne-quality scent that will have you wondering why you ever bought those high-priced bottles of cologne in the first place. Featuring the 48-hour protection Old Spice is known for, the lineup comes in deodorant, anti-perspirant, deodorant, body wash and body spray, so he's covered no matter what! Available at Walmart (purchase here: body wash, deodorant, body spray).  Why not give your father the gift of selling awesome.  I love that you can buy a few of these and put them in a basket.  You are getting a great gift at a great price.
Bow Wow Labs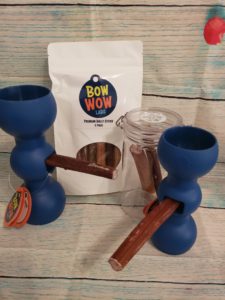 Hubby always says he does not need anything for Fathers Day.  He always jokes and asks for just the dogs to be calm for a little while.  Well Bam Bow Wow Labs is now making his dream come true.  The puppies not only loved their products.  I loved that these are great for holding the bully sticks and they dont' swallow the ends whole.  They take the pupiies a while to get threw and give is a few minutes of piece.  Anyone who has meet out babies knows a few minutes is a life time for us lol.    Check out the puppies on their Instagram page for more pictures.
BURST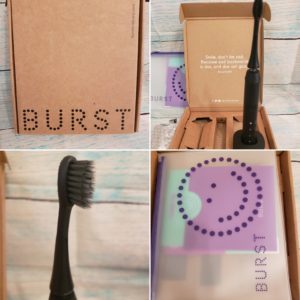 It's funny when I was younger I would have never thought a tooth brush for my parents.  Now that I am older I see a fancy tooth brush like BURST and I think ohh that's nice I would love that.   As we get older we realize how much we would love a great tooth brush.  They even have a special father's day offer here at the moment, which includes the below for $74.99, down from the RRP of $115.96 (35% off).
Some unique features the BURST brush includes are, Four week battery life, longer than any competitor in the market, The bristles are coated with charcoal nanoparticles to ensure maximum plaque remove. Built-in pressure sensor – if you push too hard the motor will slow down, to keep cleaning optimal. An affordable subscription service to send replacement heads and oral care products straight to your door
 Foldable Stadium seat with folding legs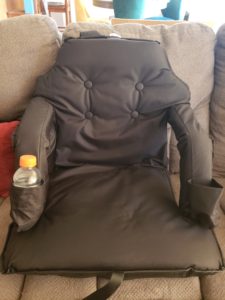 I loved this chair from the first time I saw the pictures.  I can think of so many people that would go crazy for this.  Not only is it perfect for kids sports , but also race car races and so much more.  Now when the box showed up I though ohh no way would I carry something this big.  Then I realized it folds up smaller.  It still has some weight to it, but it can be carried in the arm bag it comes with, or as a back pack.  I also love that it has legs that can unfold or fold up depending on where you are sitting.  It also has 2 drink holders and some awesome zipper pockets for your other items.  This chair is amazing.
Craft Jerky Co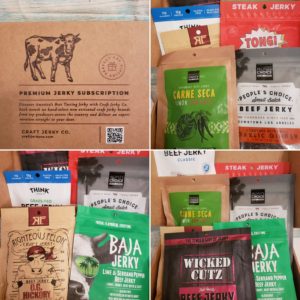 I can not believe that I have never seen this before.  I know a lot of fathers who would love to get Craft Jerky once a month delivered straight to their door.  They have 4 different plans you can choose from.  So no matter your budget they have a plan for you. You can then pick how many months you would like the box for.  You can do month to month, 3 month, 6 months or a year. Even better news if you sign up for their newsletter right now you will get 25% off for a fathers day special.  The box I got had an amazing mix of Jerky so many different flavors and the packages were a good size.   I think this ia awesome and I know dads will be lined up for the Craft Jerky box.
Personalized BBQ Set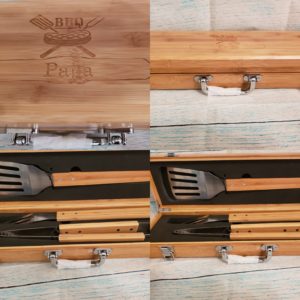 My dad just got a new BBQ and he loves it.  What could be a better present for Papa from his little buddy then a personalized BBQ set.  I love when we can get them personalized items for Fathers Day and they have so many from Cigar sets, to BBQ and so many more.  No matter what your father loves you are going to find the perfect personalized gift here.  This set has everything he needs to get grilling in his own beautiful made case.  Even better news there prices are unbelievable.   I was floored with the quality of this set.
Epic Water Bottles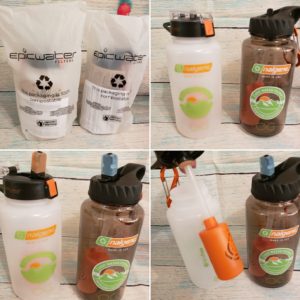 You can never be to careful with your water.  If you love the outdoors then you know how bad the water can be while you are out and about.  Epic Water Filters has a great line of water bottles that are going to be perfect this fathers day.  They have 2 great travel bottles, the OG Woodsman and the OG Ultimate Travel Bottle that are great for outdoor dads. Both come in a Nalgene water bottle and feature our Outdoor filter that removes bacteria, cysts, and viruses along with 70+ contaminants, so it's perfect for filling up from a stream or lake and it's great abroad in countries that have untreated water
SHUX packable hood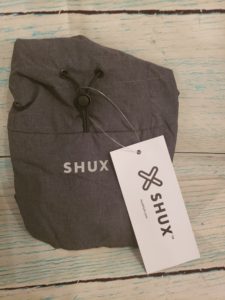 This hood really does pack very small.  I love the magnetic clasp.  No buttons to worry about.  This is perfect for a day out golfing.  I can not tell you how many times we were out on the links and a storm came up. All SHUX products are designed to easily fold and pack away into a built-in carry pouch with a clip, so you can attach it to a bag or store it in your pocket. The best seller is a packable unisex hood with magnets that can affix to any type of shirt or coat.
Swingers Box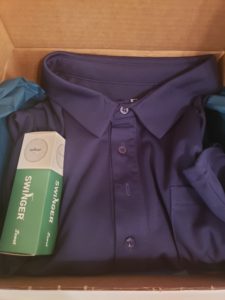 LOL I am not sure what my mail carrier though when they were dropping this one off.  I do know that hubby was so excited for the Swingers Box .  If you have a gold lover then this is going to be an awesome box .   I love that you can join for yourself and get your boxes right to you.  You can also send it as a gift so when you have an gift to give you can get it sent right to them.  If you have a golf lover this box is a must.