Dimples Halloween Blobs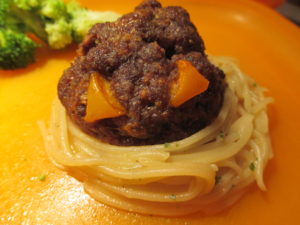 Now this was funny I started off making Dimples BBQ Sauce Pumpkin shaped meatballs.  When they started cooking they turned into blobs.  The good news they tasted just as good and little guy still loved them.  He calls them Dimples mummy blobs and we had a blast making them.
What you will need
1 cup Dimples BBQ Sauce
1 Pound Ground Beef
½ Cup Bread Crumbs
1 Egg
1 Orange Pepper (for eyes)
Mix all together and roll into balls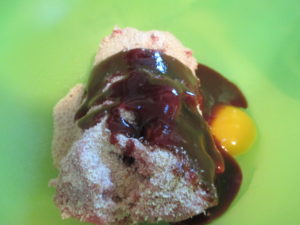 Cut peppers into triangles for eyes and place in balls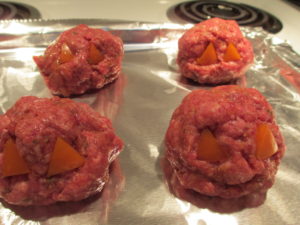 Bake at 375 for 30-40 minutes depending on if you like well done (which I do)
Take out place on plate and wrap noodles around it.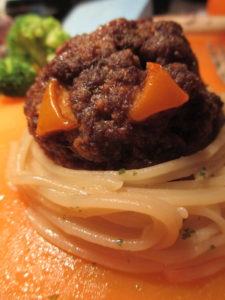 I used a box of pasta roni easy to make and tasted great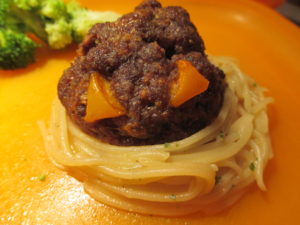 Pour a little dimples bbq sauce on tap and you are done