We got the DC League Of Super-Pets Game free in exchange for an honest post,  All opinions are our own.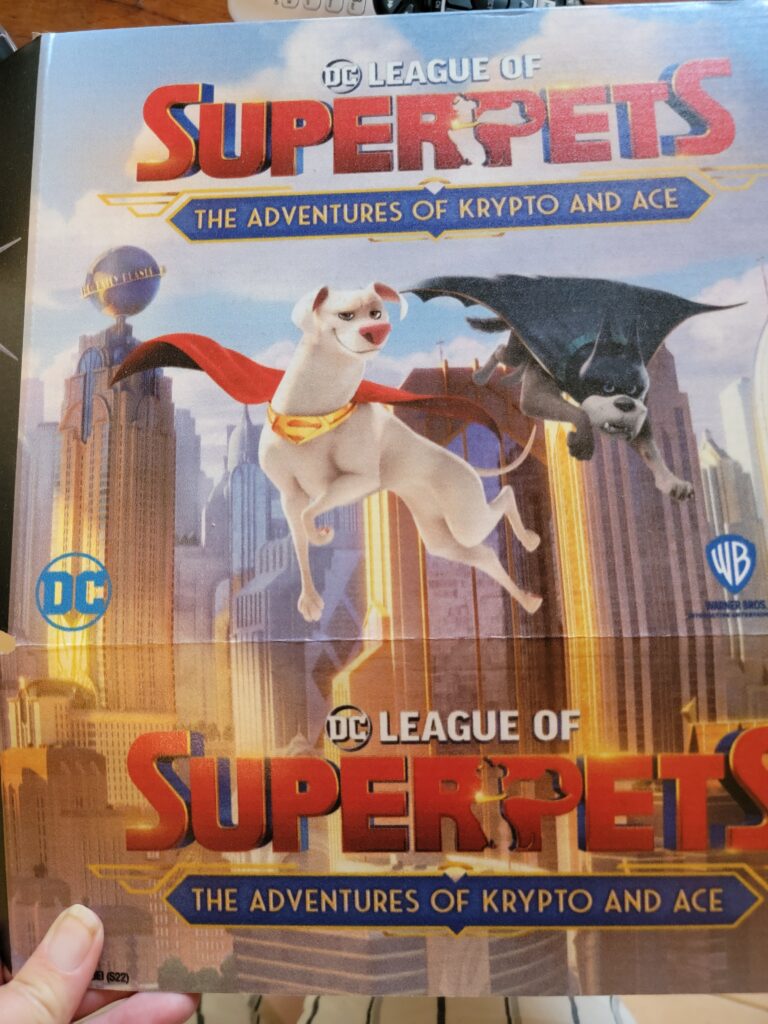 My son has been talking about this movie for months.  We had no idea the game was coming out then we got to pre-view it and my son loves it.  There is nothing we love more then great superheroes, Pets, and video games, and this game has it all.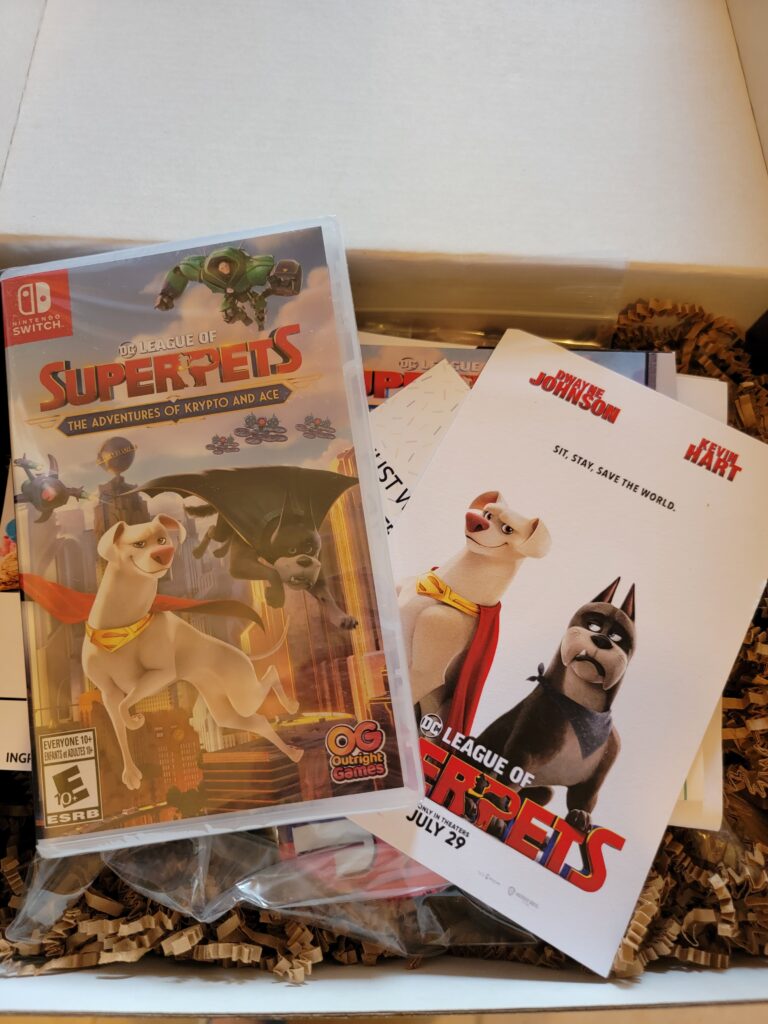 This game is fun enough to keep me entertained yet at a level that my son can play.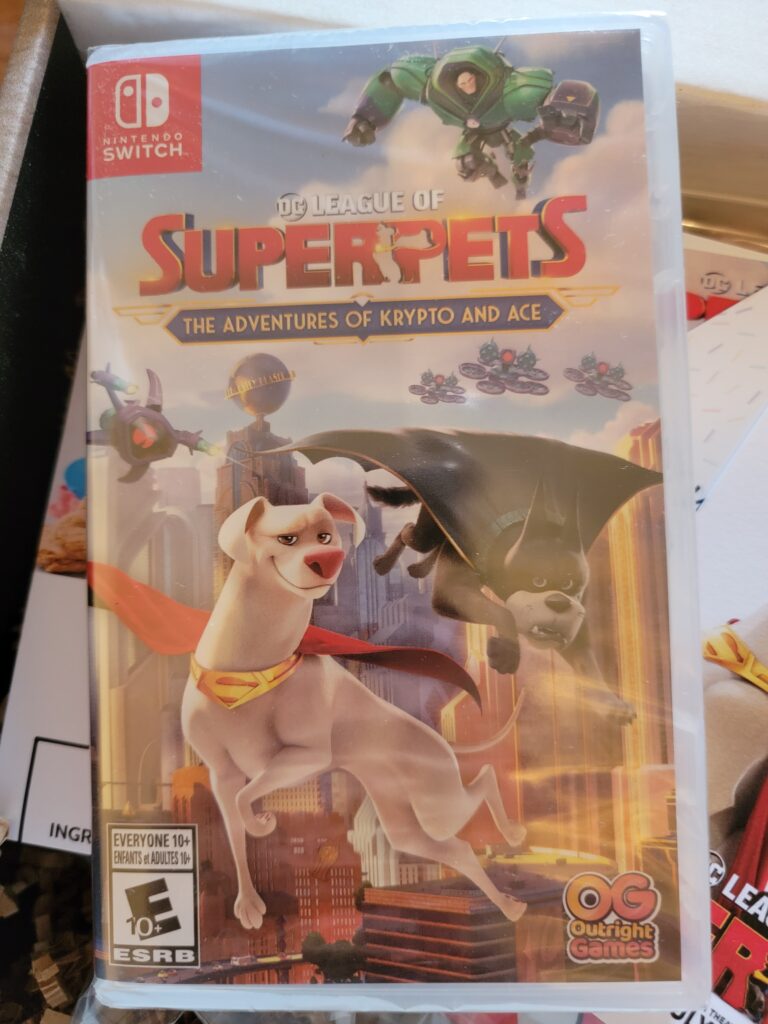 In DC League of Super-Pets: The Adventures of Krypto and Ace, players can suit up as the
Super-Pets Krypto and Ace and soar through the streets and skies of Metropolis to protect the animal
population of the city from a new and looming threat in a bot-smashing, on-rails action-adventure
game!
The game, licensed by Warner Bros. Interactive Entertainment on behalf of DC, will be a stand-alone story based in the same universe as DC League of Super-Pets, which hits cinema screens internationally on July 27, 2022 and on the July 29 in North America.
There's even more DC League of Super-Pets-inspired fun to check out before the movie hits theatres! On Tuesday, July 19, DC releases an original graphic novel, DC League of Super-Pets: The Great Mxy-Up. Krypto, Ace, and the rest of the Super-Pets need to rescue their human counterparts in the Justice League from Mr. Mxyzptlk, a magical imp from the fifth dimension, before his mischief destroys all of Metropolis! A special Walmart version will also be available, featuring a bonus story spotlighting Wonder Woman's biggest fan, pot-bellied pig PB.
DC League of Super-Pets: The Adventures of Krypto and Ace will be available on PlayStation®, Xbox, Nintendo Switch, PC Digital and Stadia on July 15, 2022.