We got the Boneless Skater Playsets for free.  All opinions are our own.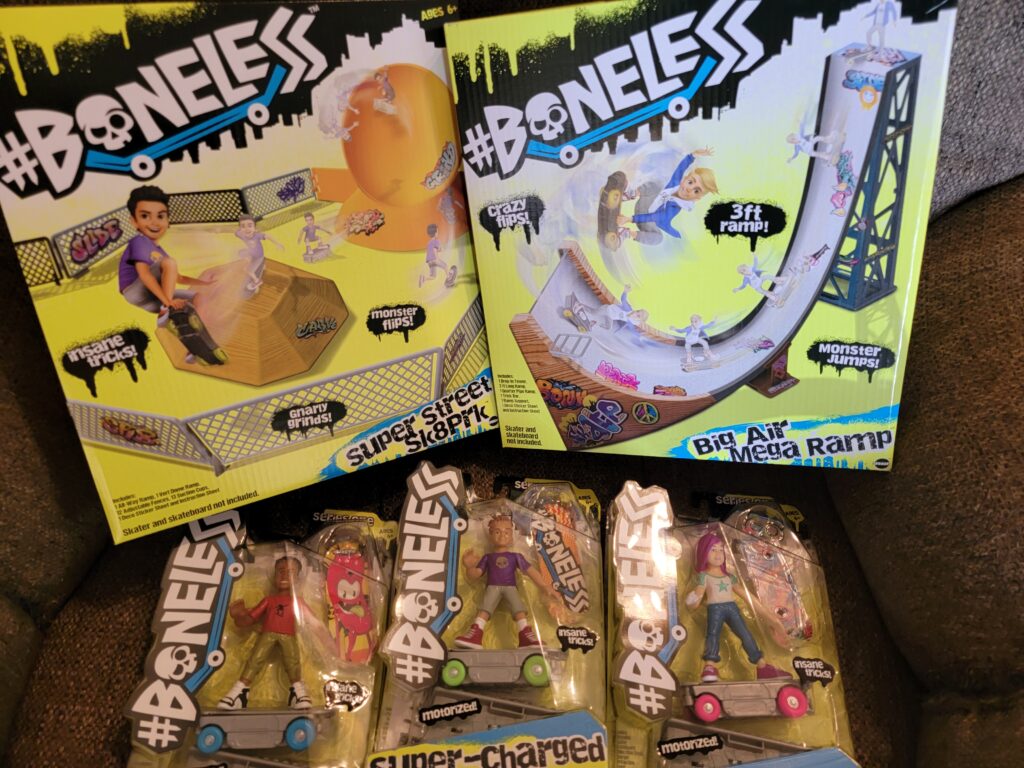 We loved the play sets and creating out own Skate Park.  Some of the sets will take a little while to get together, but once you have it down they go together easily.  The Super Charged Skateboards are cute and unique.  I loved Mia and Booker.  Just like any other toy and actual skateboarding if you want them to do the tricks play with them and you will have it down in no time.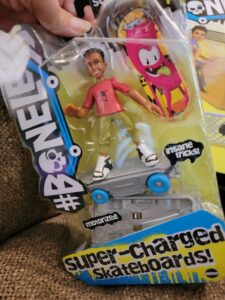 Product information: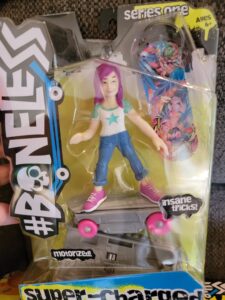 #Boneless is a line of electric-powered, mini skateboards with poseable skaters and stunt playsets. Kids can use the figures and the skateboards to do stunts. The skateboards come with a power charger that quick-charges the board in seconds. Kids can twist and bend the #Boneless skaters and pose them in different positions until they find the optimal position for each trick they attempt.
Each figure set includes a skater, skateboard, charging base and collectible deck (3 AA batteries not included). With four play sets to choose from, kids can simulate skateboard tricks and stunts. For more information, see the video below or visit their website: skateboneless.com
playsets ($19.99 each)
figurines ($12.99 each)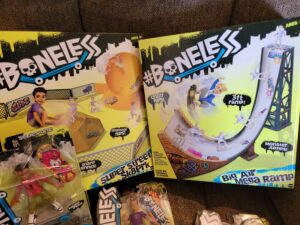 Target.com links to Purchase
CrayPlay SuperStreet Skate Park
CrayPlay Big Air Mega-Ramp
Boneless Booker
Boneless Mia
Boneless Luca
Boneless Ryan
Learn More