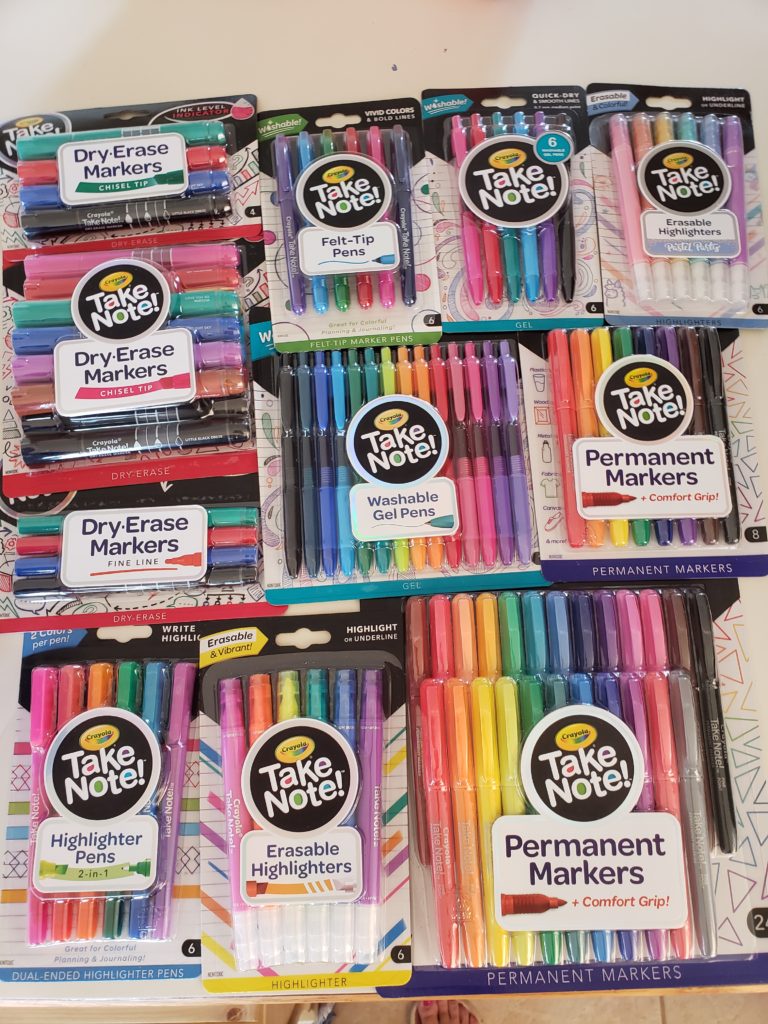 Its that time of year again.  We are starting our Back To School shopping.  Every year it seems like the list gets longer and longer.  There is so much that the kids and teachers need, it's nice to get our shopping done in stages.  This year Crayola Take Note has made it so much easier.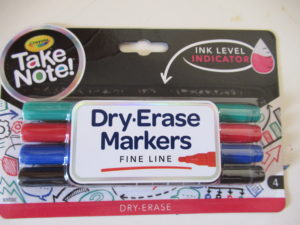 When this box showed up I was no excited going threw everything and noticed that they had almost everything that was on our teachers list this year.  I know Dry-Erase markers are a #1 on teachers list.  They use so many of these during the year, not to mention the kids using them and crushing the tips.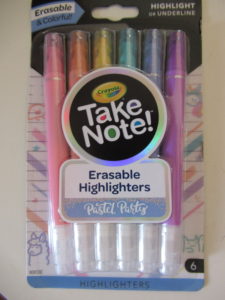 If you are looking for affordable quality products for school this year, you will not have to look any farther.  One of the ones I would have so wished they had when I was in college was the Erasable Highlighters.   When class would start i would read and re read the books and I was always highlighting.  Just to get to the next paragraph and realize that is what needed to be highlighted not the ones I already did.  Some of my books were a mess lol.  Even better they come in Pastel.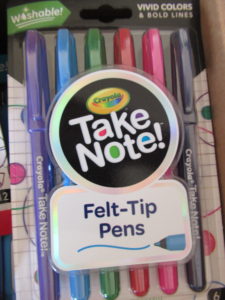 Take Note from Crayola has everything your kids are going to need for success this year.  Make sure to stock up and be ready for the whole year.
We got these free in exchange for an honest review