I got the chance to try out a superhero costume and I love it.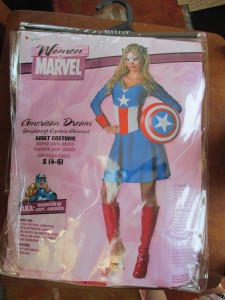 Do you have a little one that is a super hero or are you one yourself then you must check out these great costumes.  They have so many you can choose from you are sure to find your perfect one.  Not only was the kids collection huge but the adult collection was too.  I love the fact that they offer affordable costumes year round.  If you want to play dress up with the kids you do not have to wait till Halloween to buy a costume.   They have so many to pick from and at a great price I could have gone nuts in this store.  Looking for something besides just superhero you will not be disappointed you can find so many great different ones here.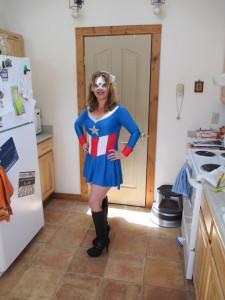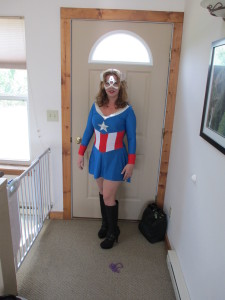 I got the captain America's daughter costume and not only was it comfortable but it was very cute.  (Please know when playing super hero I suggest a nice pair of tennis shoes not healed boots that is asking for a twisted ankle).   This was very easy to move in and well made. I cannot tell you how many costumes I have bought that got to me and I had to cut loose strings off and re iron them from the wrinkles.  When a costume showed up for Halloween or to dress up and play super hero I don't want to spend extra time fixing it.  This one was in perfect shape and has a lot of detail on it. The armbands and the color were particular nice.  I do have to say this costume is a little short and I am 5 2" and it was at the limit for me.  If you were any taller you would need a pair of leggings to go under or you will be flashing a whole lot of people.  I am very happy with this costume and when baby boy saw me in it he loved it ran up to me and started yelling HI and gave me a big hug.  I don't think he knew it was me.lol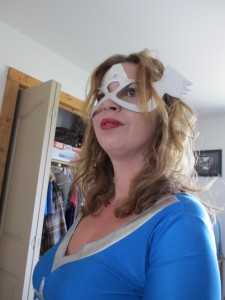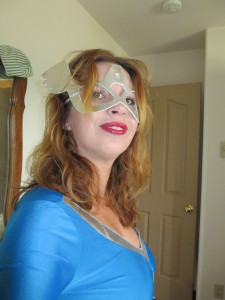 I would recommend this costume company to everyone.
To buy your own Superhero costume head here
To read more tabbys pantry reviews head here
I received one or more of the products mentioned above for free using Tomoson.com. Regardless, I only recommend products or services I use personally and believe will be good for my readers.