We got Cobra Kai season 3 free in exchange for an honest post. All opinions are our own.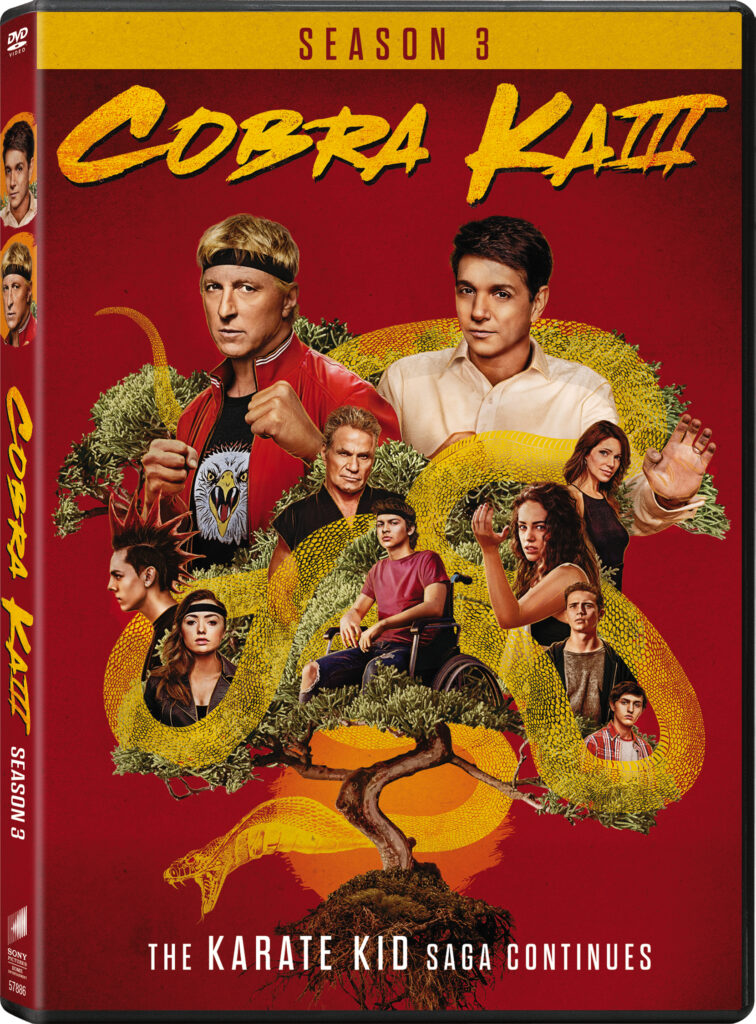 We have been keeping up with Cobra Kai on Netflix and we are in love.  When the new seasons come out we of course watch all the previous ones first then hit the new season.  I love that they are releasing the DVD for the seasons.  Yes we have Netflix, but not all out Tvs are smart Tvs so there are a few rooms we can not watch them in without the DVD.  Now we can catch up on the seasons no matter where we are.
If you were a fan of The Karate Kid years ago you are going to fall in love with Cobra Kai.  We get all out favorite original people they are now older raising their own family.  While you think they would have let a few things go they really have not.  I love that you get to see the old Karate Kid series for the other side.  We know what Danny was thinking during all of it,  But have you ever thought of it from Johnny's point of view.
We still get all the action and a lot of drama mixed in.  I love that you never know where is it going then you are floored because you didn't think of that.  Its an amazing series the whole family will love.
AVAILABLE ON DVD JANUARY 11SYNOPSISCOBRA KAI
Takes place over 30 years after the events of the 1984 All Valley Karate Tournament with the continuation of the inescapable conflict between Daniel LaRusso (Ralph Macchio) and Johnny Lawrence (William Zabka).
Season Three finds everyone reeling in the aftermath of the violent high school brawl between their dojos, which has left Miguel in a precarious condition. While Daniel searches for answers in his past and Johnny seeks redemption, Kreese further manipulates his vulnerable students with his own vision of dominance.
The soul of the Valley is at stake, and the fate of every student and sensei hangs in the balance.
DVD BONUS FEATURES
•Deleted Scenes
•Blooper Reel