We got these Celestial Buddies  free in exchange for an honest review all opinions are our own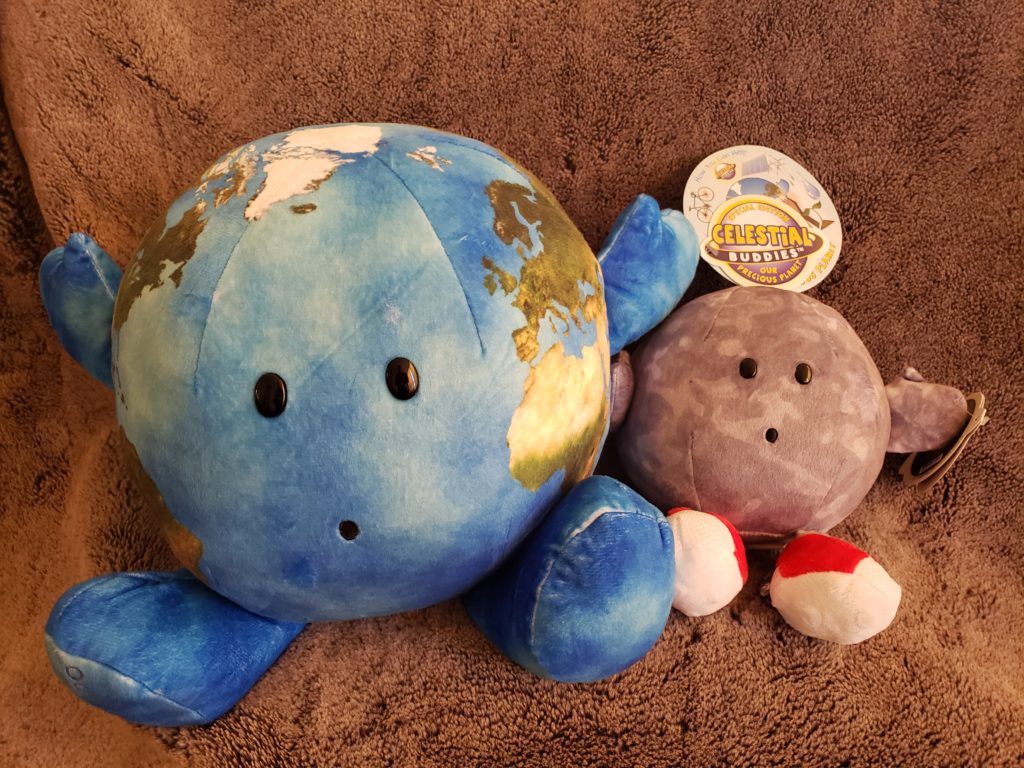 If you have a little one that loves to learn everything about the planets, then you have to check out Celestial Buddies.  They are not only cute they are cuddly soft too.  They have a ton for your kids to collect.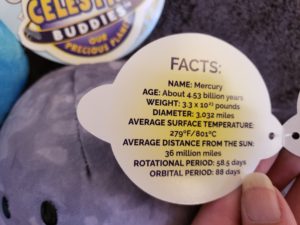 I love that each has their own personality and every hand tag has info.  Celestial Buddies  are not only a great imagination toy they are a great learning toy.  With all the Homeschooling we have been doing the last few months Celestial Buddies  could make learning about the planets a whole lot more fun.  I love that when they are done learning they also get a new buddy for their collection.

  The Celestial Buddies are truly one of our new favorite.  I love when you can combine fun and learning together.
Astronauts Bob Behnken and Doug Hurley Are Ready for Their Historic Mission.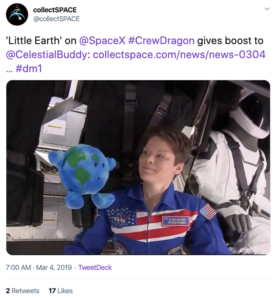 This is the first crewed launch  to the Space Station 

on a commercially built rocket

 and the
first launch of American Astronauts from US soil since 2011.  

(Image Credit- SpaceX)

After arrival at the ISS on Wednesday afternoon, Astronauts Behnken and Hurley will join the current crew, NASA's Chris Cassidy and Russians Anatoly Ivanishin and Ivan Vagner, and they will remain on board for between one and four months.  We are sure they will be kept busy with experiments and maintenance, but we have learned that one part of their mission will be to bring Celestial Buddies' Little Earth back to Mother Earth when they return.  All of us who followed the adventures of Little Earth, who arrived at the ISS on the unmanned Crew Dragon Demo-1 in March of 2019, will look forward to welcoming the little guy back home.  See https://www.space.com/spacex-crew-dragon-demo-2-test-flight-explained.html for additional info and  keep an eye on this website for more details.