DreamWorks The Epic Tales of Captain Underpants Season 3 premieres July 19th on Netflix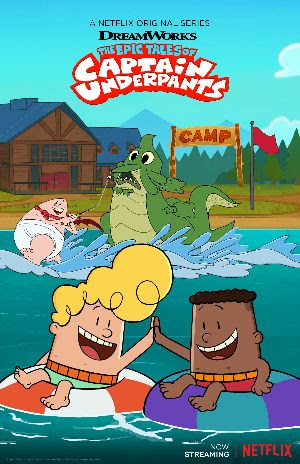 OMG my son loved Captain Underpants.  We are so excited that the new season is out.  We are counting down the days.  If you are looking for an exciting show that teaches your kids at the same time then you have found it with Captain Underpants.
Based on the epic novels by Dav Pilkey (over 80 million copies in print!) comes the third season of DreamWorks The Epic Tales of Captain Underpants. This season, George Beard and Harold Hutchins have their wish granted when they get to spend summer at Lake Summer Camp! But their happiness is short lived when they're split up into separate camps both run by none other than mean Camp Director (aka Principal) Krupp! Join the boys as they scheme to save the summer by ousting Krupp and creating the epic summer camp of their dreams.