We got Candy Collections free in exchange for an honest review.  All opinions are our own.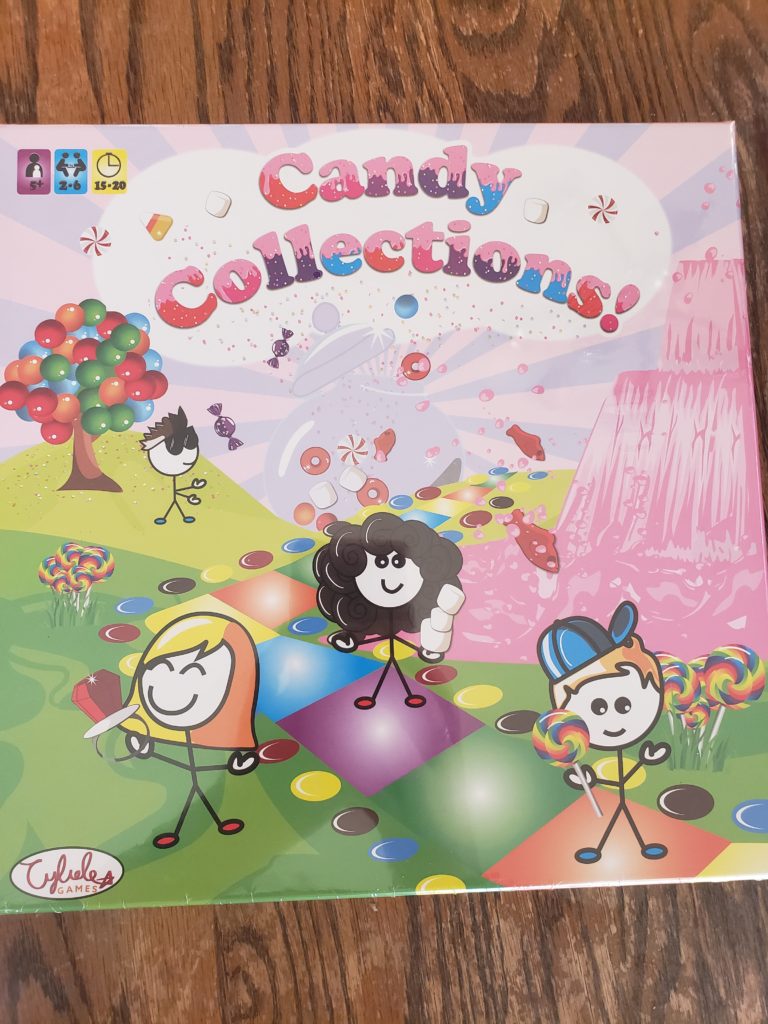 As you all know we love a great game night.  It can be hard to find games that little guy can play with us.  He needs simple rules and fun and alot of games do not offer both.  I was excited when we found Candy Collections.  If you want a game a kid will love and can understand then get a game that a kid invented.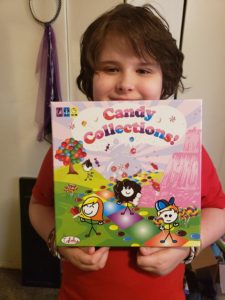 Cybele is a 10-year-old girl who invented a board game called Candy Collections! in 2020 during the pandemic shutdown. When a grownup asks 10-year Cybele McKenzie what she did during summer 2020, she has an unbelievable tale that's actually pretty sweet. The spunky big sister to two young brothers created a board game called Candy Collections! ($24.99).
Board game fans will appreciate the simple strategies of landing on a space and being able to steal or trade cards in the race to win the Candy Competition! Lucky players who land on the corner spot named Win The Candy From The Jar will feel nostalgic for landing on Free Parking in the game of Monopoly and scooping accumulated money. In this game players scoop up Candy cards that get them closer to the win.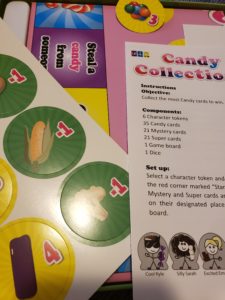 Candy Collections! • Ages 5+ • $24.99
What youngster doesn't like candy? This beginners board game entices kids to roll the dice, move their token a space or two at a time and aim for the chance to be declared the winner. Basic reading and math can be supported by a parent or older sibling. Inside the candy-inspired game box are 6-character tokens, 35-Candy cards, 21-Mystery cards, 21-Super cards, sturdy board game and dice. Choose your token from Kool Kyle, Excited Emma and Silly Sarah to Nice Noah, Happy Hannah or Shy Steve. With a nod to her little brothers, the 10-year-old game inventor wrote the rules for the youngest member of the family to go first!
#CybelesGames SOCIALS
~ https://www.facebook.com/CybelesGames
~ https://www.instagram.com/cybelesgames/
~ https://www.linkedin.com/company/cybelesgames/
~ https://twitter.com/CybelesGames