Tom & Jerry Movie: The Fast & The Furry is now available to own on Digital, Blu-ray™ & DVD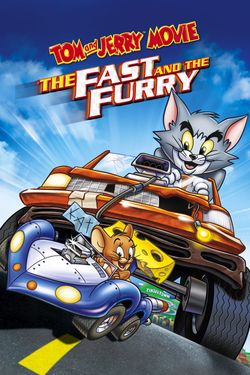 I remember years ago we would all pack up and head to the Drive-ins we had so much fun.  These days most of our kids won't know what this is like to stay in your car and watch a few movie with snacks and blankets.  Now you can bring this home to your kids and have a little fun.
Tom & Jerry was also a huge hit with our family.  I have enjoyed them for years and now my son loves them.  What is better then a cat and mouse that never give up.  Little guy laughs so hard when we watched this movie together.
If you've ever been to a drive-in movie, you know how much fun it can be; from piling in the car with your cozy blankets to enjoying your favorite snacks in the Summer air! And if you have ever given a kid an empty cardboard box – you know how much fun they can have, as they use their creativity and let their imagination runs wild for hours!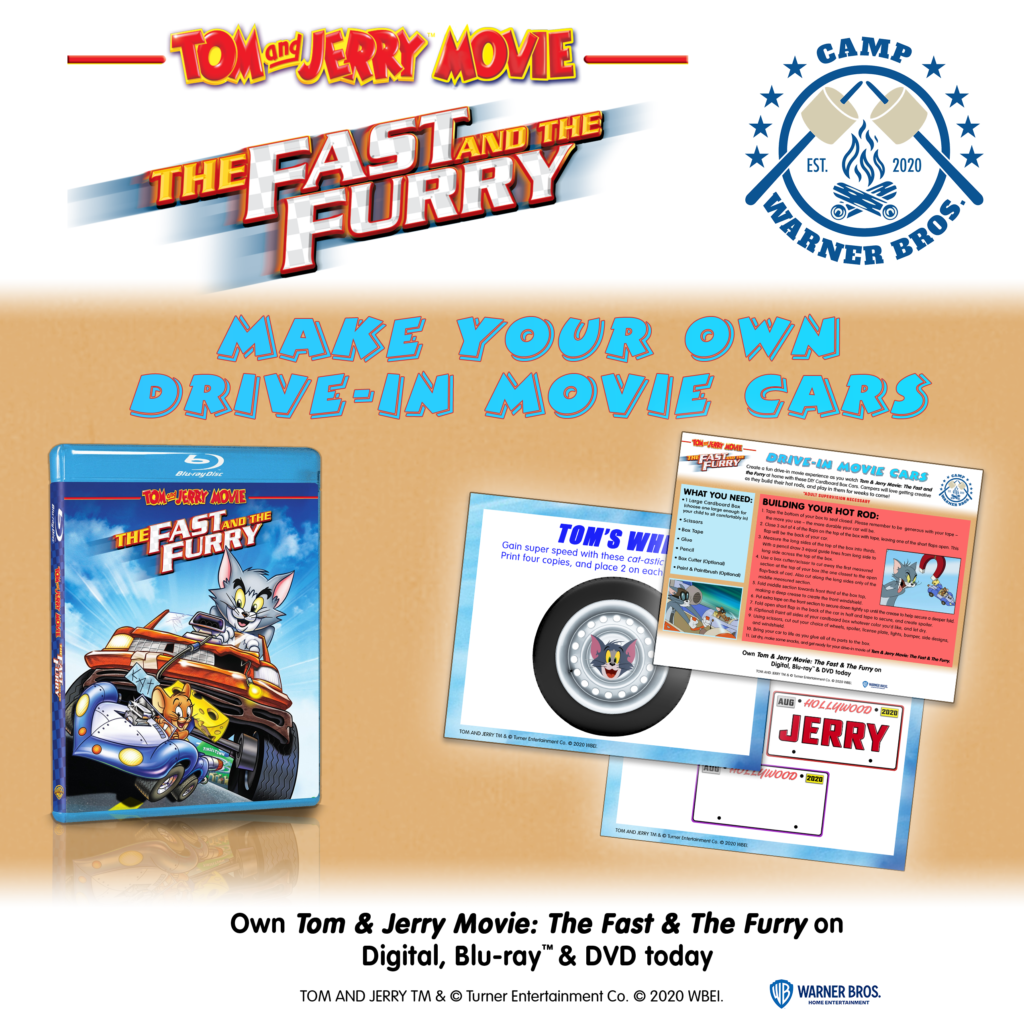 It's Week 7 at Camp Warner Bros. and we are bringing the best of both worlds into your living room! Create a fun drive-in movie experience for your kids with these easy and inexpensive DIY cardboard box cars! Easy to customize to each child's preference, campers will love to play in these cars for weeks to come!
About Tom & Jerry Movie: The Fast & The Furry
Tom and Jerry enter an extreme car race competition called the "Super Race" in order to win the grand prize of a beautiful, dream mansion! Driving suped-up hot rods that can adapt to any environment (land, sea or air), they compete in this wild race around the world, encountering famous landmarks along the way and leaving chaos in their wake.