Caboodle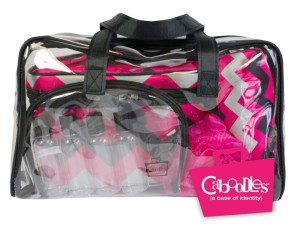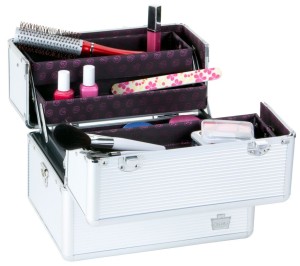 Caboodles are a time honored tradition in any girl's life.   I went from storing Barbie shoes in them to jewelry to makeup.  No matter what you need to keep organized they have the perfect and cute caboodle for you.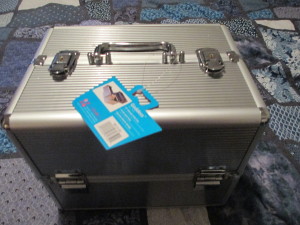 When I went off to college I was one of the lucky few that did not have to go to a dorm I shared a condo with my sister.  Even though I had a full apartment my bathroom was also the guest bathroom so spreading out was not an option. The Goddess™ train case is perfect for your makeup and jewelry.   I needed somewhere to keep all my makeup where I was not hauling a ton of different makeup bags to the bathroom with me.  My caboodle was the perfect option.  I could hold everything I need in one cute case and not have to worry about leaving everything on the counter.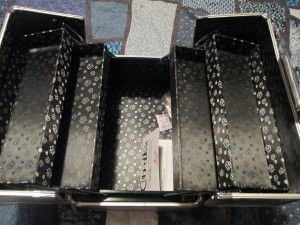 "(at Target, MSRP: $29.99) can carry you from a busy school day to the sorority social in style with:
Four large, rectangular auto-open trays
Spacious interior storage for hair and makeup essentials
Locking latch with keys to ensure everything stays safe and secure"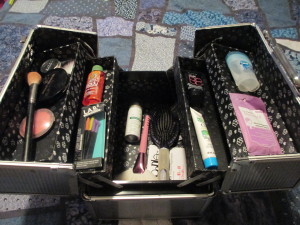 When you are in a dorm room there are very few that have private bathrooms so there The Le Sophistique™ 10-Piece Bag Set is perfect for all your shower needs keep everything in one place and be read at any time.  No more storing stuff in 20 different places.  It's cute and it's very potable.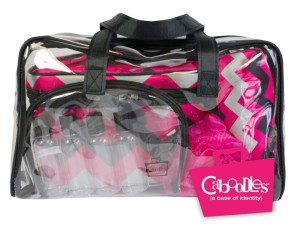 "(at Wal-Mart, MSRP: $19.97) in pink and grey Chevron is the perfectly portable bathroom companion for dorm living. The set includes:
    Clear outer bag (for larger items like hairdryers brushes or to use as a shower caddy)
     Soft-sided valet (to hold hair accessories, deodorant, makeup, toothbrush, floss, razors)
    Soft-sided pencil bag (to store lip/eyeliners and feminine products)
    Signature fan bag (for cotton balls, q-tips and vitamins)
    Brush valet
    Four travel bottles (for shampoo, conditioner, and lotion)
    Bath pouf "
  Whether you are 36 or 16 caboodles is a must have not only on your college list but your Holiday gift guide. Any woman would be so excited to find this under the tree.  The designs are beautiful and they will help the woman in your life keep everything important to her close by ( no I am not including your kids we all know they are #1) but trust me makeup and jewelry are a very close 2nd lol.
Check out more about Caboodles
I would like to note all though I was given this product free to try all opinions are my own I will always be truth-full with you guys.