It seems like back to school comes earlier and earlier every year.  I can not believe that next week my son will be in 3rd grade.  With every back to school we have we also have the class list.  A ton of stuff the kids are going to need for the next year.  I love to pick up what is on the list and also a few extras for a just in case in the class room.
Our kids these days have so many options when going back to school finding the right products can be hard, we have a few here that you are going to love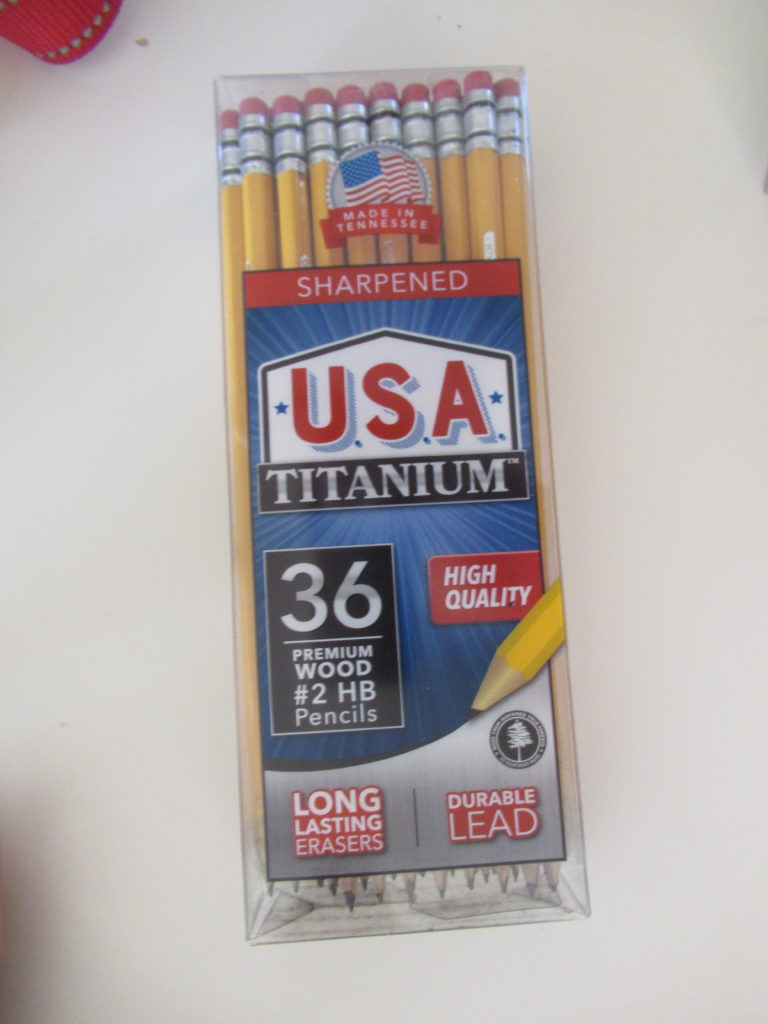 Its funny the first thing my hubby said when he saw them was wow they even come sharpened these days.  I guess our littles are a little more spoiled then we were I remember rushing the first day of class because I had pencils but did not sharpen any of them lol.
Pencils are a back to school basic and the USA Gold pencil line is made right here in America! They are manufactured in a factory that has operated in Lewisburg, Tennessee for 57 years. Families can support American jobs when they buy USA Gold pencils for back-to-school this season. The USA Gold pencil brand is teacher recommended! In an April 2017 third party survey of teachers, over 89% of teachers familiar with USA Gold Pencils would recommend them for use in their classroom. For more information visit: usagoldpencils.com
12ct. Pencils, sharpened
SRP: $2.19 | Age:  N/A
Availability: Spring 2019 | Retailer:  Walmart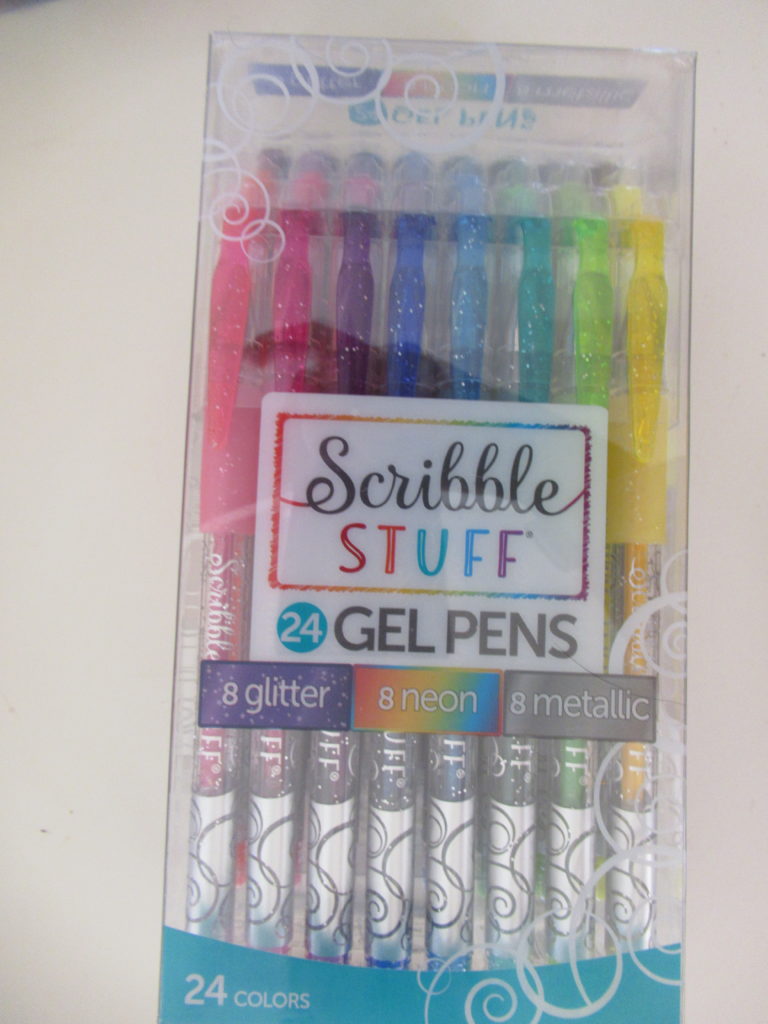 These gel pens come with 8 glitter, 8 neon, and 8 metallic.  I can't help but think of the fun my sister and her friends would have had with these.  I think they drew on everything when they were younger.  Of course, they never had anything as awesome as these.  The drew very smooth and had great grips on the pens so your hands wont cramp as easily.
Scribble Stuff scented gel pen packs are influenced by nature-inspired color palettes.  Tweens want fun, colorful products that appeal to their senses.
30ct. Scented Gel Pens Color Palette (Blooming Florals, Citrus, Sea Breeze) 
SRP: $14.99 | Age:  N/A
Availability: Spring 2019 | Retailer: Walmart
Scribble Stuff Felt Tip Pens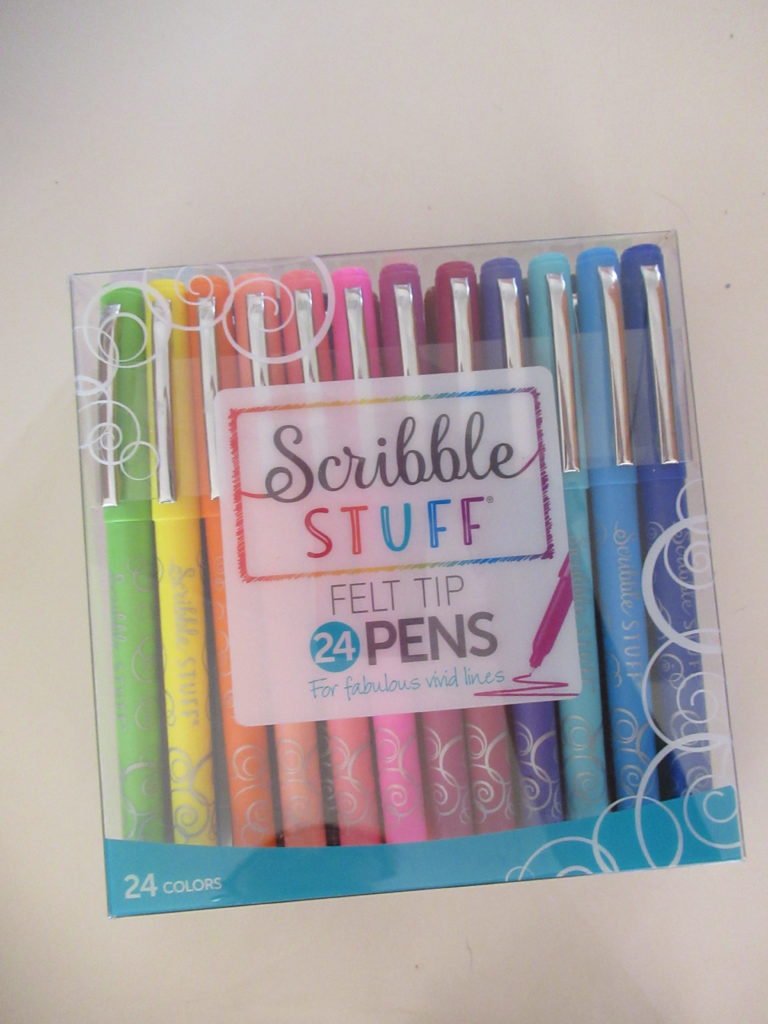 Now these are not the same when we were young.  I remember you would get a great pen set and lets me honest ½ never worked and the other ½ stopped working very soon after.  The technology is so much different now.  I gave these to little guy and he has been having a blast with them for days.  The colors are bold and beautiful and the draw perfectly.
The Scribble Stuff line is popular from the variety of gel pen inks: metallic, neon and glitter colors are perfect for any creative activity.  The super-stylish, on trend palettes come in a variety of pack sizes and price points that encourage self-expression and doodling through drawing and coloring.
For 2019, it's all about the Scribble Stuff 25 piece all in one Writing Kit. Everything you need for writing, drawing, erasing or highlighting is in one box. 
25pc. Writing Set
SRP: $13.97 | Age: N/A
Availability: BTS 2019 | Walmart
When shopping for back t school this year make sure to check these out and make your kids class room experience fun this year.
I got these free in exchange for an honest review