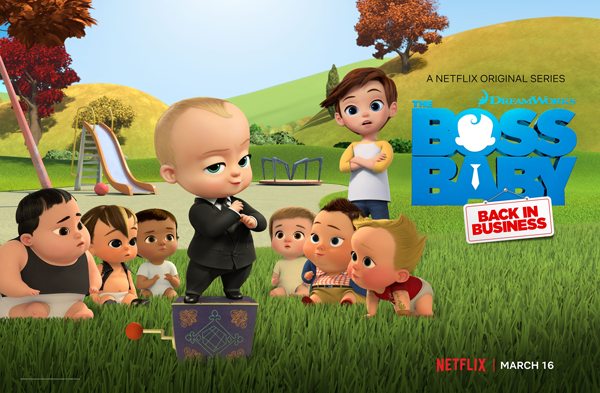 Who is ready for the new season of Boss baby.  We have a the new trailer for you to see. The Boss Baby : Back In Business season 3 is going to be so much fun to watch.
DREAMWORKS ANIMATION'S STAR BABY EXECUTIVE RETURNS IN THE SEASON THREE TRAILER FOR THE BOSS BABY BACK IN BUSINESS
Meeting convenes March 16 on Netflix to watch all-new episodes
The boss is back, baby! After a long sabbatical everyone's favorite modern career baby makes a comeback in the newly launched Season 3 trailer for ​DreamWorks The Boss Baby Back in Business​. However, all is not well when Boss Baby is summoned to the Board of Directors for what could only be the culmination of his corporate journey – to finally be named CEO – he's instead fired and dragged back down to earth when he's blamed for every bad thing that's ever happened to Baby Corp. Now surrounded by regular babies (gross!), Boss Baby must get his mojo back and assemble a new field team in order to return to the top of the corporate ladder.
Watch the struggle get real as Boss Baby takes a hard look at his org chart, keeps his trusted associates close and does what it takes to regain his glory as the high powered baby executive he once was.