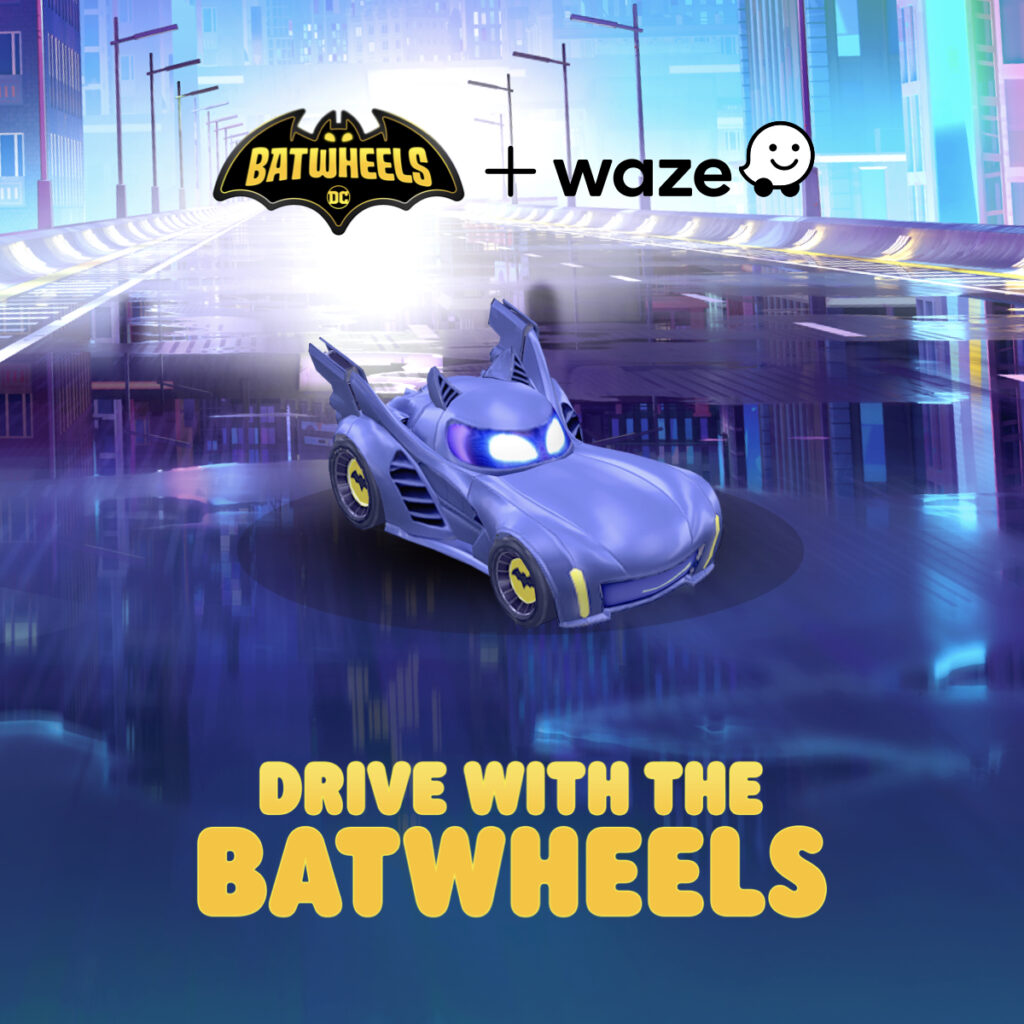 Cartoon Network and HBO Max announced today "Batwheels" will officially zoom onto television screens beginning Monday, Oct. 17. The first seven episodes will premiere on Cartoon Network's Cartoonito preschool block at 9:00 a.m., before streaming the following day on Tuesday, Oct. 18 on the Cartoonito hub on HBO Max.  A new series trailer was also revealed today.
Produced by Warner Bros. Animation, "Batwheels" marks DC's first-ever Batman preschool series, offering young viewers a high-speed, vibrant CGI-animated iteration of the Caped Crusader. Little ones and their families will ride along with an amazing team of super-vehicles—Bam (the Batmobile), Bibi (the Batgirl Cycle), Redbird (Robin's racecar), Buff (the Bat-Truck), and Batwing (the Bat-plane)—as they help Batman, Batgirl, and Robin keep the streets of Gotham City safe. Whether it's facing down the Legion of Zoom or one of Gotham City's notorious Super-Villains, the Batwheels will use their incredible gadgets and creative teamwork to save the day.
Underneath the superhero adventures, "Batwheels" will teach children about what it means to be a hero through its unique "Hero" curriculum. The curriculum aligns with Cartoonito's Humancentric Learning framework that encourages kids to become the best version of themselves. Every "Batwheels" episode will demonstrate a different character strength—self-awareness, concern for others, perseverance, and courage, among others—in overcoming personal and interpersonal challenges and will model how heroes contribute to the greater good.
"Batwheels" will also showcase the value of friendship and teamwork and illuminate the rewards of these skillsets. Moreover, the series will teach children that while each vehicle has super abilities, the more important capacities that fuel their heroism are rooted in their intrinsic character strengths, knowing how to be a good friend and ability to work as a team.
Parents can learn more about the "Batwheels" hero curriculum and access resources to help extend the learning offscreen by visiting the Cartoonito Parent website.

The all-star voice cast includes:
DC Super Heroes: Ethan Hawke (as Bruce Wayne/Batman), AJ Hudson (as Duke Thomas/Robin), Leah Lewis (as Cassandra Cain/Batgirl)
Batwheels

: Jacob Bertrand (as Bam), Jordan Reed (as Redbird), Madigan Kacmar (as Bibi), Noah Bentley (as Buff), Lilimar (as Batwing), Kimberly D. Brooks (as The Batcomputer), Mick Wingert (as Moe)
Legion of Zoom: Xolo Maridueña (as Snowy), Griffin Burns (as Prank), Alexandra Novelle (as Jetstah), Josey Montana McCoy (as Quizz), Ariyan Kassam (as Ducky), SungWon Cho (as Badcomputer), Tom Kenny (as Crash)
DC Super-Villains: Gina Rodriguez (as Catwoman), SungWon Cho (The Riddler), Mick Wingert (as The Joker), Chandni Parekh (as Harley Quinn), Jess Harnell (as The Penguin), Regi Davis (as Mr. Freeze) and James Arnold Taylor (as Toyman)
Today, Waze and Cartoonito's "Batwheels"—DC's first-ever Batman preschool series—join forces to beat traffic in a new driving experience on Waze, coinciding with the series premiere on Cartoonito on Cartoon Network and HBO Max.
Families can avoid super-villains – and traffic – with turn-by-turn voice guidance from Bam the Batmobile, the leader of the Batwheels team, and change their car icon to a Batwheels vehicle on the map.
Produced by Warner Bros. Animation, "Batwheels" follows a group of young sentient super-powered vehicles as they defend Gotham City alongside Batman, Robin, and Batgirl. Like the show, the Waze and "Batwheels" experience empowers families to navigate around Gotham City (or their local area!) more quickly and safely by harnessing the power of technology and real-time information from the Waze community.
Waze, the world's largest community-based traffic and navigation app, empowers communities to surface information including road closures, accidents, weather hazards, and more, while helping each other beat traffic.