At the end of a tough day, you want nothing more than a space you can retreat into to loosen up, lie down, and just relax and gather yourself. To many of us, our bedroom is that haven, that retreat that gives us some distance from the rest of the world. But if yours isn't providing that solace, why not? Here are some issues that could be blocking the mind-healing properties of your room.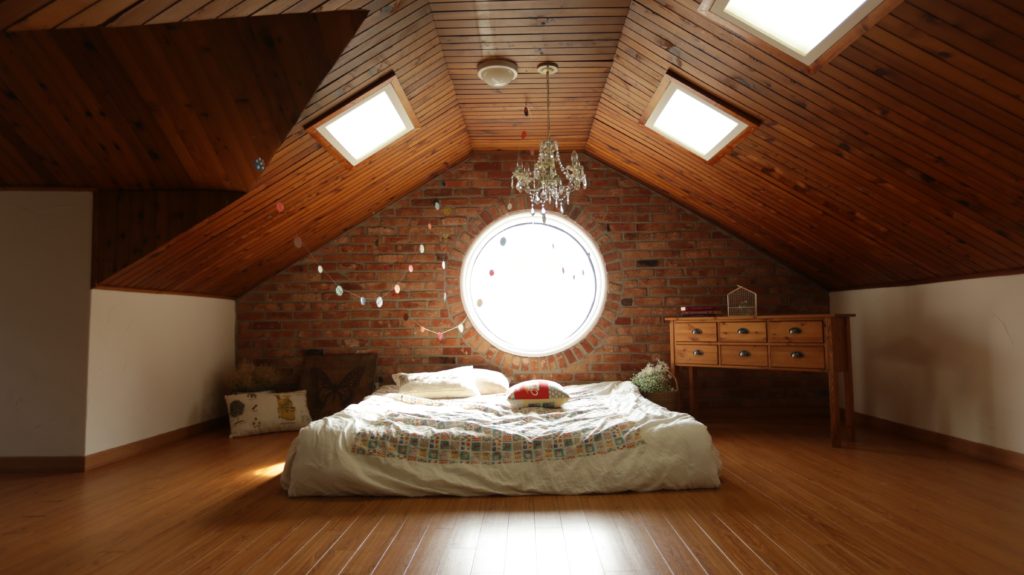 Get organized
If the bedroom is full of clutter or your desks and surfaces are lined with miscellaneous items that don't have a place, that can make things worse. Seeing as you have options such as using paperless document software similar to what you can find on sites like FilecenterDMS to help reduce the amount of paper you have lying around in your room, to even doing something simple like placing items in storage boxes, there shouldn't be any excuses as to why you can't keep your room looking clean and clutter-free.
Clutter has been shown to play a real role in inducing or making stress feel worse. Get on top of it and get organized. Buy hampers you can easily tuck under the bed. Get stationery trays to help you to tame your desktop. Find new storage additions that help you give a home to the little items that stick out like a sore thumb. Take a closer look at the décor of the room, as well. Clutter also means furniture and décor that doesn't quite need to be there. If it's over-designed, take a fine-toothed comb and consider seriously the value every item adds. If it offers none, move it elsewhere.
Give yourself the room to lie
If you're still sleeping in a single bed, it may be time to seriously consider upsizing. It's easy to find king bedroom sets for sale at just about any budget now, thanks to the internet. Not having enough space to properly spread out, relax, and find a comfortable posture is only going to make sleeping at night a less comfortable posture. If you can free up the budget, it is worth investing in a little touch of luxury to your bedding, as well. It should be one part of the home in which you have no qualms about treating yourself. This means high-quality bedding, too, of course.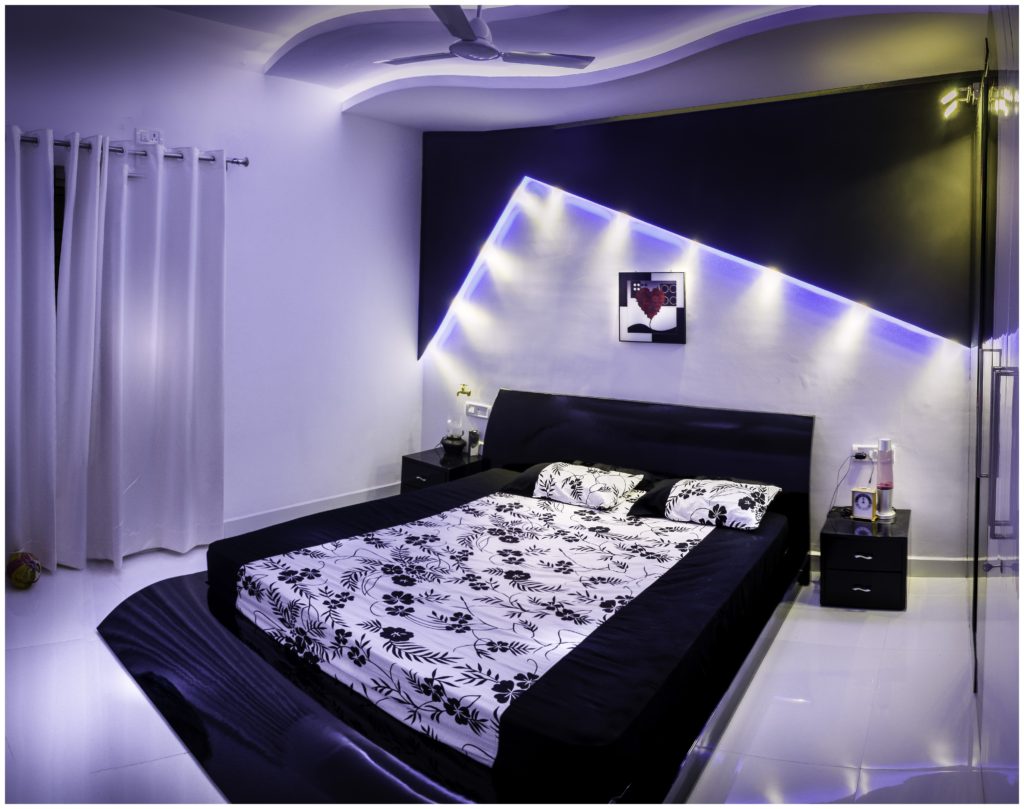 Make it fit to purpose
One issue that becoming prevalent in bedrooms all over is the idea of trying to make them do more than they should. The bedroom is for two things above all else: sleeping and snuggling. A lot of people try to find a home office in the corner of their bedroom, but the truth is this is harmful in two ways. For one, you might find it harder to switch off and lie down after doing your work because the workplace is always in the bedroom. It's easier to be distracted from work because you feel like you're still in a personal space, too. Unless you have absolutely no other options, try to avoid using the bedroom as a home office or as any other kind of space.
Breathe it in
Cleanliness and fresh air are essential to relaxing. If your bedroom gets stuffy easily and has a hard time getting rid of odors, then consider switching from fabrics to hard, easier to clean surfaces. Install a ceiling fan or lighter window treatments to better help airflow throughout the room. Nowadays, there are some fantastic Ceiling Fans out there so it is well worth taking a look at some of the different options. That is not all though. The bedroom is the perfect place to try out essential oil diffusers for aromatherapy, as well. The idea of using different scents to alter your mental state and help you relax has been tried and tested by many proponents now. Not only can it help you relax, but it can even help you sleep if you're having trouble hitting the pillow at nighttime. Just make sure you choose the right oils for the right purpose.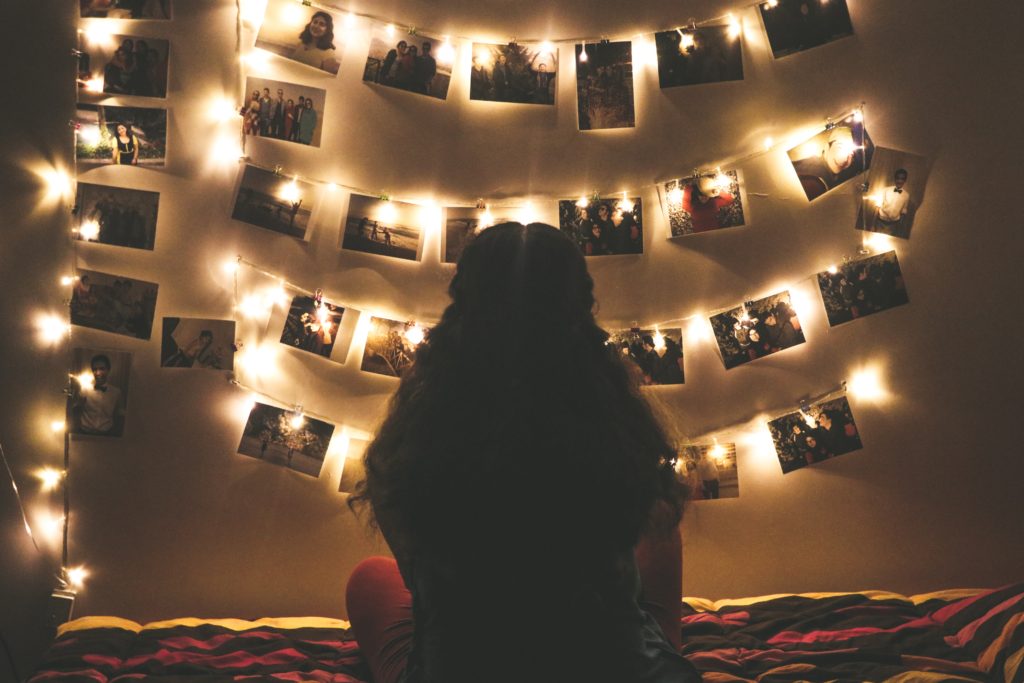 Add the personal touch
One of the reasons your room might not be doing the job is that it might not feel exactly like "your" room. A lack of personality or lived-in appeal can make a room feel a little bare and a little alien. You can easily create your own photo collages to fill up your walls with treasured memories and familiar faces that give a heartwarming impact to the room. Otherwise, you can think of ways to display your passion and hobbies, whether it means installing a bookshelf or framing some of your favorite album cover art or movie posters. It's your room, you shouldn't feel like there are any limits on how personally you can express yourself.
The ability to find a spot to relax and sort through your thoughts for a moment is vital. If you can't find it in your bedroom or any other part of the home, that's a serious concern. These tips should hopefully help you restore some Zen and find your own chill den.