I have always wanted a bandeau dress, when I saw the colors that they had I was way too excited. You all know I cannot pass anything hot pink up. I was a little nervous when it said one size fits all. Not only am I short I am not a perfect size 0. When it showed up even hubby said umm that's a little small honey. I was wondering if I would even be able to get it over my chest. To my surprise I got it on very easily. This material was very stretchy.
   Now I will say if you don't have the perfect body spanks will be your best friend with this dress. It does not leave any curve to the imagination. This dress was very affordable and for me it was cute enough for me to get my butt off the couch and do a few workouts so it will look awesome by this summer.   The stitching was great no loose treads the material was comfortable and it was easy to get on and off.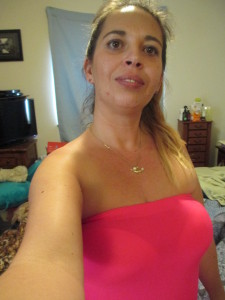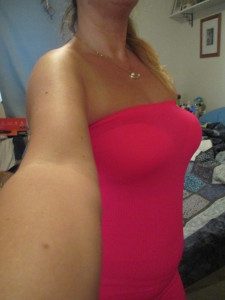 This dress truly will fit all it is very stretchy. The colors cannot be beat and the price is perfect.
I would like to note all though I got this at a discount all opinions are my own I will always be truth-full with you guys.