Back to school for most kids is the normal clothes shopping , school supply shopping.  There is so much more for back to school.  For most parents it means a little more time to spend on yourself and with your little ones.  We have some fun and must have finds for this year.
NEW Barbie x 7th Heaven Face Masks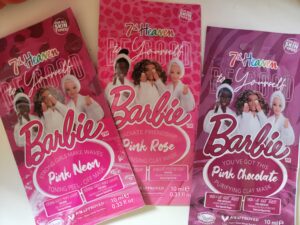 Most moms forget that you need a little time for yourself too.  I have been loving these NEW Barbie x 7th Heaven Face Masks.  Not only because I LOVE barbie, but also my face feels so clean and refreshed after using these.
The collection plays on pink, a Barbie signature hue.  Pink Neon Toning Peel Off Mask is a cleansing refreshing formula with aloe vera, clay and grapefruit peel oil. Pink Chocolate Purifying Clay Mask is as nourishing and delicious as it sounds with cocoa butter, sweet almond oil, cocoa powder and juniper fruit extract, and makes for a super-sweet at-home spa day. Pink Rose Clay Cleansing Mask is a skin softening and refining blend of shea butter, marula oil and pink clay.  All the masks are vegan. The masks are packaged in convenient single-serve foil sachets emblazoned with slogans like "You've Got This," "Radiate Friendship" and "Strong Girls Make Waves."  They are available at Amazon!
Naturalizer's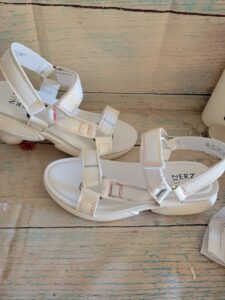 In our house Pride month is every month and we loved the shoes from Naturalizer's.  They are amazing.  I can wear them all day and they are still comfortable and they go with everything.  They have a wide range of shoes that you and your family are going to love.
In celebration of Pride and the LGBTQIA+ community, the exclusive 
Pride Shoe
 represents awareness and acceptance of when we are our truest selves. Designed with a mission in mind and the goal of benefiting 
The Trevor Project
, 20% of sales from 
Naturalizer
's 
Flores Sandal
, in both Black and White Multi, will go towards the foundation and its efforts with a minimum donation of $50,000 from Careles and it's brands.  As the world's largest suicide prevention and mental health organization for LGBTQ young people, 
Naturalizer
 teamed up with The Trevor Product to not just release a shoe everyone would love, but with a larger, overall mission in mind and further inspire 
Naturalizer
's entire 
Pride Collection
.
Ujjo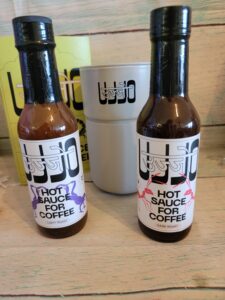 Have you ever thought of spicing up your morning coffee routine.  Then we have what you need.
Ujjo
 is the world's first hot sauce made for coffee. 
Ujjo
 uses natural sweeteners and a unique chili blend that makes for the perfect flavor combination for your favorite coffees, plus other drinks and even foods.
Adventure Force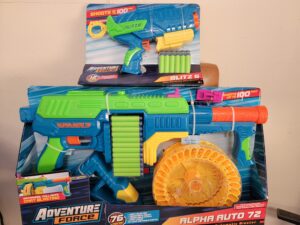 I don't know about your area, but here we are still hot and still want to get out and play.  I love the Adventure Force blasting guns.  We have so much fun with them and I love that the loading on them is so easy.  Even little guy can use them and have a blast.
The Official 
Peanuts
 Cookbook Collection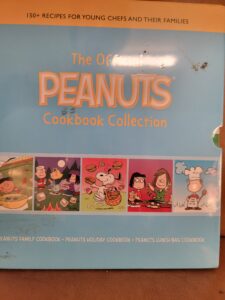 I know we have a ton of Peanuts fans on this page.  As most of you know I love cooking and I love my TV and this was just to cute to pass up.  You get a few books in the collection and it's so much fun to cook with some of my favorite T.V charters.
The Peanuts Family Cookbook which offers kid-friendly dishes for every meal of the day that everyone will love, including French Foreign Legion Toast, Cormac and Cheese, and Camp Kamp Chili Chow. The Peanuts Holiday Cookbook provides sweet treats for favorite occasions all year round, from Easter Egg Lollipops to Snoopy's Gingerbread Doghouse. The Peanuts Lunch Bag Cookbook has dozens of packable snacks, sandwiches, treats, and more than 50 recipes perfectly portable for lunchtime on the go. The Official Peanuts Cookbook Collection is available to order now here.
Zip Linx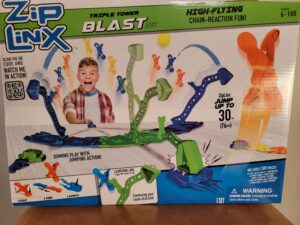 Just because summer is over does not mean the learning and fun have to stop at home.
Load 'em. Link 'em. Launch 'em. Introducing the new
ZipLinx
Triple Tower Blast from
Blip
Toys! This set offers a different yet thrilling payoff to the classic domino run– with
ZipLinx
, the pieces in your chain-reaction are launched 3 feet high into the air!  This set includes over 10 feet of
ZipLinx
and comes with mega launchers and hammers to help make the greatest chain-reaction possible! With the ease of setting up and endless opportunities for fun, you are guaranteed to have a great time! Available on
A
mazon
now for $44.99!
Infamous
Swim
Cloth Nappy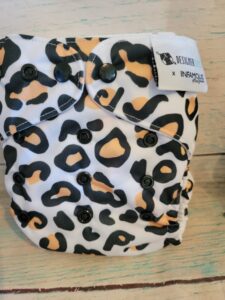 It is still hot here and swimming is always on the agenda.
Infamous

Swim

Cloth Nappy
is so cute for the whole family.  I love the matching swimwear your whole family will be styling in these sets.  Infamous X Designer Bums Modern Cloth Nappies are made to last, using organic and premium materials which are gentle on your baby's skin. Modern cloth nappies are the perfect alternative to their single use counterparts. They look fantastic and are designed to last, saving you money, and helping you reduce waste and make a positive impact on the environment.
Aspen Clean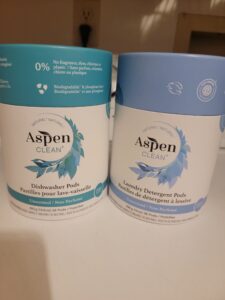 I fell in love with Aspen Clean.  I love that I can get the pods for doing laundry and dishes and that I don't have to throw away a ton of plastic.  The laundry pods had so scent at all which was great for hubby's socks he can not have scents.  The Dishwasher pods cleaned like a dream.  When I am don't the containers are so cute I am saving them for a DIY project.   I am getting my household list done and I am not wasting a ton of plastic.
AspenClean
 was born out of a parent's journey to find a safe and effective alternative to chemical-based 
cleaning
 products. 
AspenClean
 offers 100% ingredient transparency and every formula is made without toxic, or even potentially toxic, ingredients. They are cruelty-free, Ecocert® certified and have received an A-rating from the Environmental Working Group (EWG).  All 
AspenClean
 products are 100% recyclable, while the company's line of biodegradable, plastic-free products are a big step towards a plastic-free future.  For more information, please visit 
https://www.

aspenclean

.com/
.
SquarePet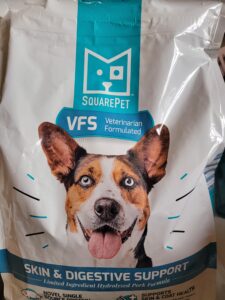 I of course have 2 dogs, 1 with digestion issues and the other does not.  I have to find the right food that they can both eat and they both like.  I love that they both loved
SquarePet
.  It was easy on my baby boys tummy and the girl loved it too.   
SquarePet
 has the perfect solution with their Ideal Digestion 
food
 that is specifically designed by SquarePet's team of veterinary professionals to support digestive health in pets. Made with cage free turkey from South Dakota and cage free whole eggs from California, the Ideal Digestion 
pet
food
 helps cultivate a highly palatable diet perfect for sensitive stomachs.
Fun-ctional 
Bento
Boxes
 from Good Banana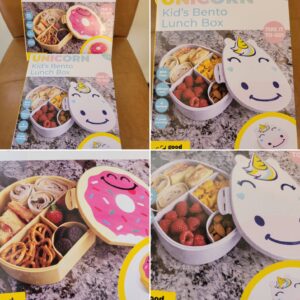 These Fun-ctional 
Bento
Boxes
from Good Banana Are not only cute they are perfect for a fun lunch for your kids.  There is space to put everything and they have a few different designs to choose from. Food-friendly BPA-free construction to prevent crushed items, Six shapes: unicorn, avocado, burger, donut, strawberry and rainbow.  The 
boxes
 are $15.99 and available at select retailers and online at 
Good Banana
.
 Night Ball and Tangle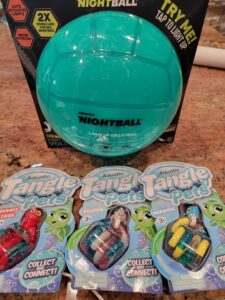 The fun is not over here in Arizona.  We love the light up night ball and the Tangle they are both so much fun in the pool and it makes night swimming even more fun.   These bendable creations, that have no beginning and no end, have been a hit since the 1980s! New for Summer 2022 are 
Tangle
®
 Pets Aquatic 
($8) a collection of six seaside creatures that inspire play in the tub or the pool. Families hoping to squeeze out a few more hours of outdoor fun are captivated with 
Tangle
®
 

NightBall

® Volleyball
 ($25).