We got this surprise box free in exchange for an honest review all opinions are our own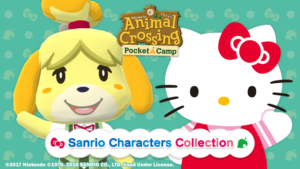 Do you get hooked on games like I do.  I always download them thinking "ohh ill just play while I am sitting here waiting".  Years later I am still opening them daily.  Animal Crossing is one of those games.  You will be hooked.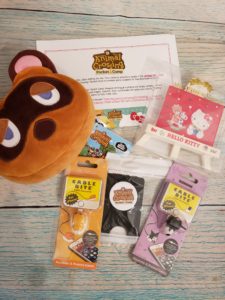 download Animal Crossing: Pocket Camp on your iOS or Android device, to try it out (if you haven't already!) and check out the Sanrio content (running through May 9)! You can find more info on the game here.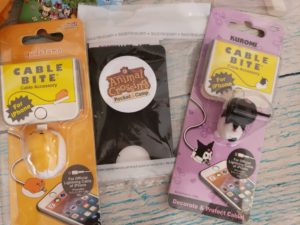 I love that they have added for a limited time the  Sanrio Characters Collection Plus its free to play. These charters bring back so many memories.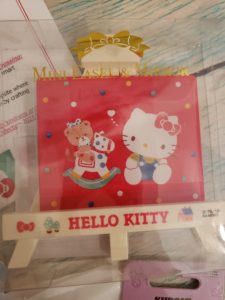 If you are just starting off in the game you will arrive in a pristine empty camp.  You will be greeted with your helper Isabelle.  Then you will be off to crafting everything from furniture to fun items.
Make sure you download the game and get started before our favorite Sanrio characters are gone.