We got THE GREAT ALASKAN RACE Free in exchange for an honest review.  All opinions are my own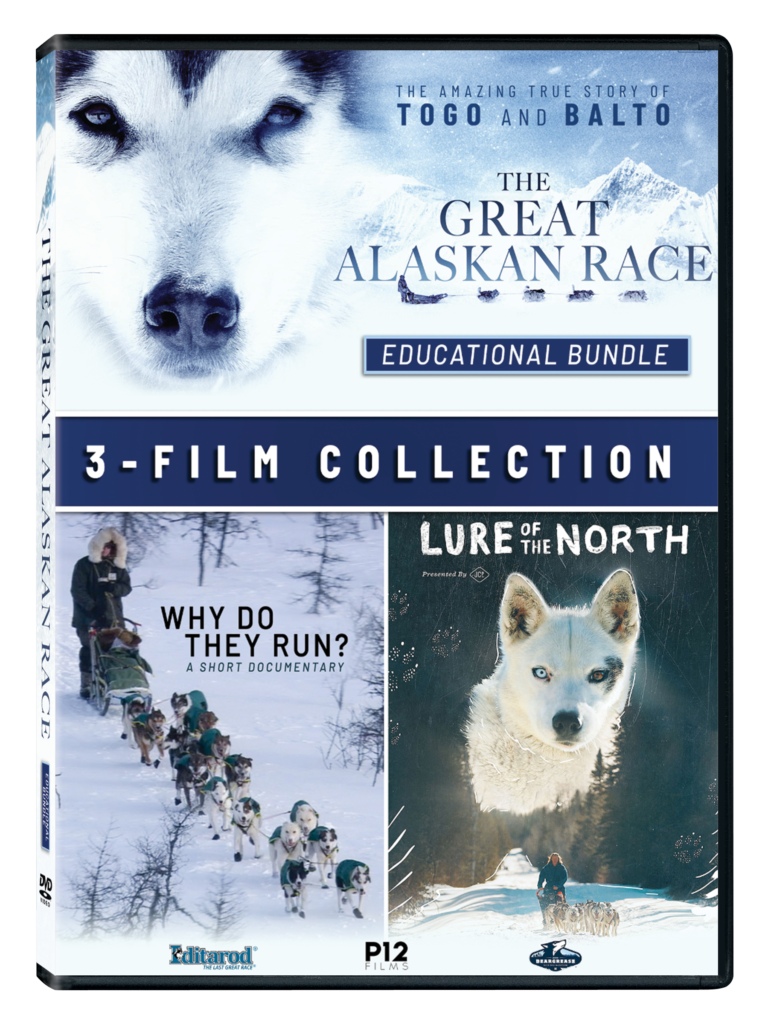 This is a 3 film collection.  One you think the fun is over you have some great other educational shows to watch.   So we all know any movie with dogs is a great one for me.  Even though there are sad moments this is a great movie a true story of Nome, Alaska's 1925 lethal diphtheria outbreak.
When there is an outbreak in part of the world that is hard to get to what do you do?  You call in the experts and hope they get there in time to save everyone.  This movie is fantastic but also a little heartbreaking at times. Make sure you have the popcorn and tissues ready.
FROM P12 FILMS COMES THE NEW
THE GREAT ALASKAN RACE: 
3-FILM COLLECTION
NOW AVAILABLE ON DIGITAL & DVD
The special educational bundle includes a 3-Film Collection (Why Do They Run? Documentary, The Great Alaskan Race film, and Lure of the North Documentary) and bonus features for over an hour of new content for families to enjoy on Digital & DVD now