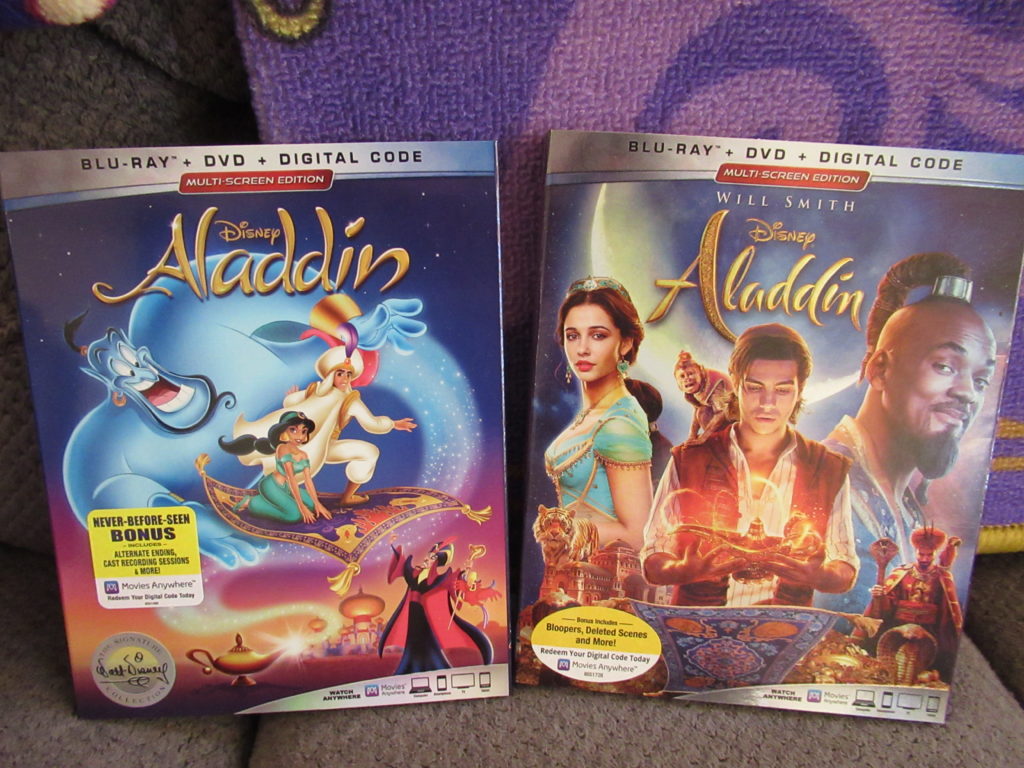 I know most of you are like me I am so excited for the Aladdin Signature Collection.  The Live Action Aladdin was amazing.  Being a 90's girl means I was a little weary about it.  I loved Robin Williams as Genie now I also Love Will Smith.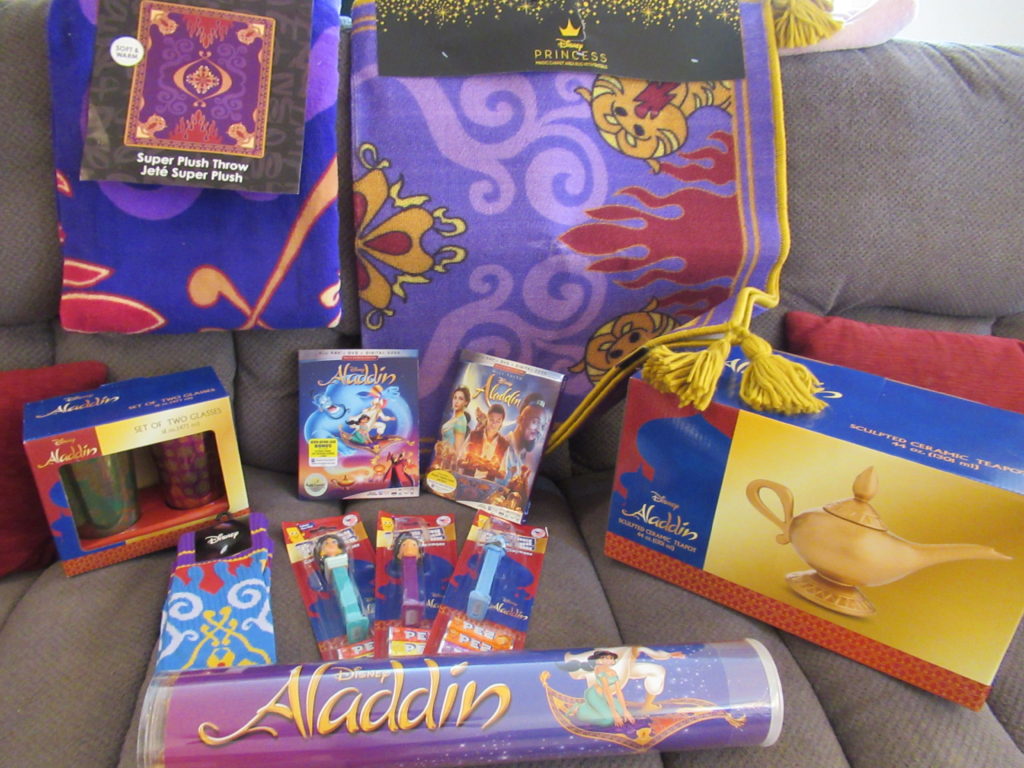 We go this wonderful Aladdin Movie Night set from Disney and I am in love.  We got everything we need to cuddle up and have a great night.  Even better I get to show my son Aladdin for the first time.  If you are looking for the best movie night for your little one make sure to pick up both copy's September 10th.
Thank you again for our wonderful package we are going to have so much fun tonight.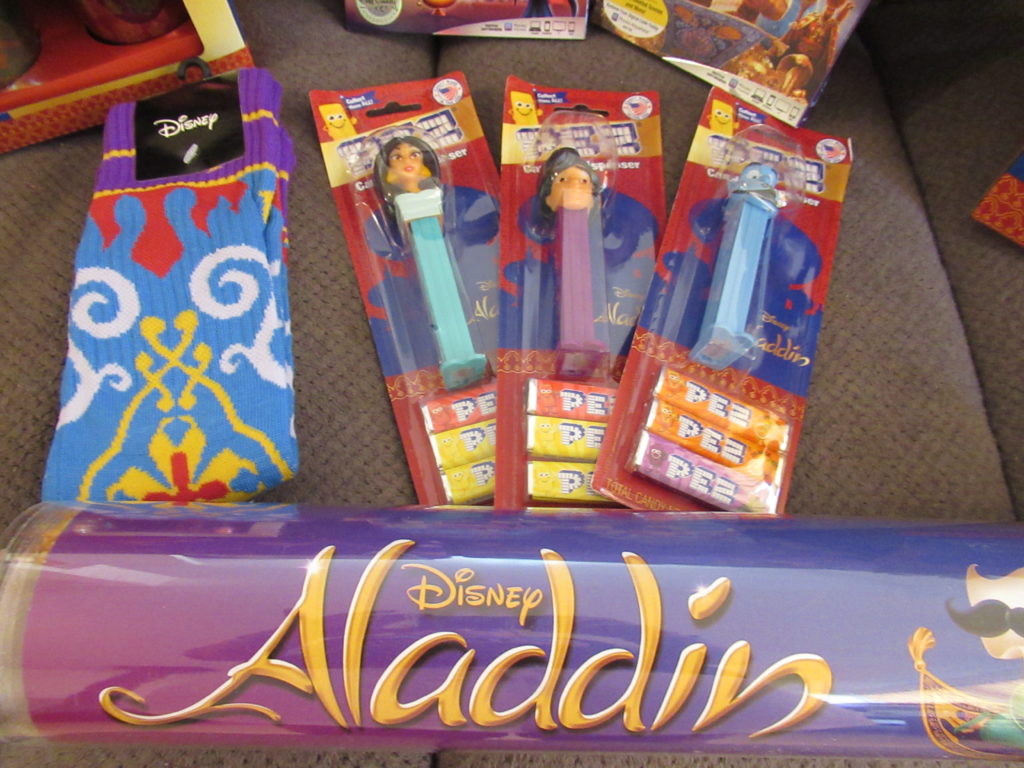 We got this free I was not asked to do a blog post but we did 🙂