Adore Box #LoveNotHate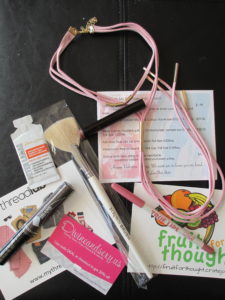 When you are a beauty lover it can get really expensive.  Now they have a subscription box that will get you your beauty fix and save you a ton of money.  Adore box comes every month for as little as $15.00 a month and is filled with great makeup goodies you will love.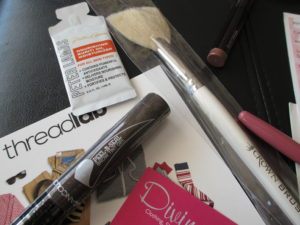 For a lot of us moms out there we will spend 100's on our kids but when it come to our self we always pass it up.  With the adore box you can be assured you are not spending a lot of money but you are getting something special for yourself.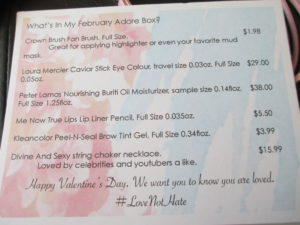 In this box I got a great mud mask brush, Laura Mercier stick eye color, Peter Lams oil sample. I also got me now true lip liner, Kleancolor peel and seal bro tine and divine and sexy choker necklace.  This was an awesome box.  The necklace alone was well worth the price of the box.
I am in love with Adore box and would recommend them to everyone
I got this free to try in exchange for an honest review