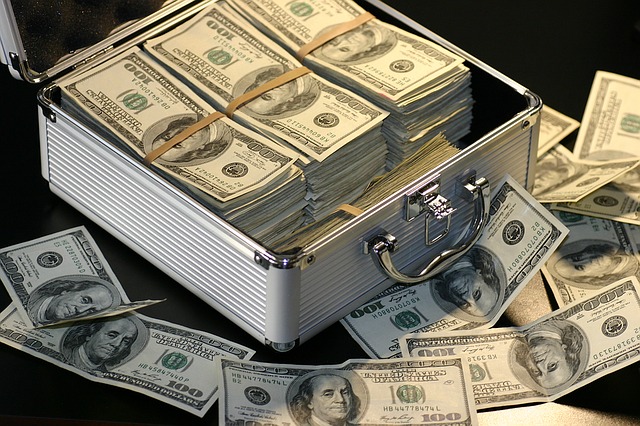 Are you in need of cash urgently? You have tried all the sources that you know, but nothing yields results. There are other ways you can do so effectively and legally. The ideas that you will learn from this article are great, but they are not going to make you a millionaire overnight. Here are 7 interesting ways to make fast money.
Filling Out an Online Survey
If you have a computer or mobile phone that has access to the Internet, you are set. Spend a few minutes of your day getting paid to fill out surveys. All you need to do is register to a website and start answering the questions you find there. In most cases, the questions are market surveys for big brands. Apart from that, there are some firms that pay you to install their applications or games. To get started with either of the above, just search the Internet for survey opportunities and pick a website that you are comfortable with.
Babysitting and Dog Sitting
Some people have pets, but due to their busy schedules, they don't have time to take care of them. That is where you come in. If you need some quick cash, you can be an animal sitter. If you love pets, you can install a special app on your phone. The app helps you to find people that are looking for dog sitters and dog walkers. It is easy to sign up and get gigs around your area.
On the other hand, if watching babies is your thing, check out babysitting apps within your area and download them. The good thing about such applications is that they are easy to use. You just answer a few questions and sign up to become a babysitter. The good news is that most don't need to carry out a background check. However, you should be a responsible and law-abiding citizen. Therefore, if you need quick money, you should consider either dog or babysitting since it pays well and favors your schedule. If you're wanting to babysit, you might find that you benefit a little more by completing a background check to provide your potential "employers".
Start Delivering Food
If you own a vehicle, you could consider delivering food and groceries. Since food and grocery delivery is a business that is growing fast. You can be able to make quick dollars from it. In case you don't own a vehicle, you can use a bike or a scooter to make your deliveries.
Consider Taking Out a Loan
Since you need quick cash, you have to find ways of finding it. If you have a good credit score, you are viable for a loan. Ensure that you take an installment loan so that you do not struggle too much to repay it. Furthermore, online installment loans are easy and fast to apply for and you can visit the article called get an online installment loan by odyssey to read more into how to apply and where to apply. There are lots of different options from around the world. Reading from Sweden? You might also want to take a look at hittasmslan.com. Their website contains over 70 different lenders to help you get an SMS ln quickly and from a provider you trust.
Testing Websites
It is an added bonus if you get to make money while having fun. Website owners look for critics who are unbiased to tell them about the usability of their site. Website testers take time to browse a site and give their opinions on the design and usability. As a tester, you get paid well to share your thoughts. The fun thing about it is that your opinion matters a lot. You can make about $10 for testing a website for less than twenty minutes. Most of these testing companies pay their workers via PayPal.
Selling your Unused Gift Cards
There is no point of hanging on to a gift card that you will never use. If you are smart, you could exchange it for cash. You can sell your gift cards online and receive the money after a few days. Check out popular websites to find an appropriate platform for selling your unwanted gift cards.
Selling Some of your Old Things
Since you need to get money fast, you should consider selling some of your old clothes and jewelry. Many people have valuable things in their houses that they do not use. These things may be converted into cash. Once you identify the things you need to sell, look for people that are looking for the same online. In most cases, you will find someone in need of whatever you have. I sold my diamond rings for cash and managed to get enough to pay my bills for the month. It's well worth looking into.
Therefore, if you are looking for quick money, do not hesitate to follow the steps mentioned in this article. You will find something you can do to generate some extra income.