We got Disney ZOMBIES 2 Free in exchange for an honest review all opinions are our own.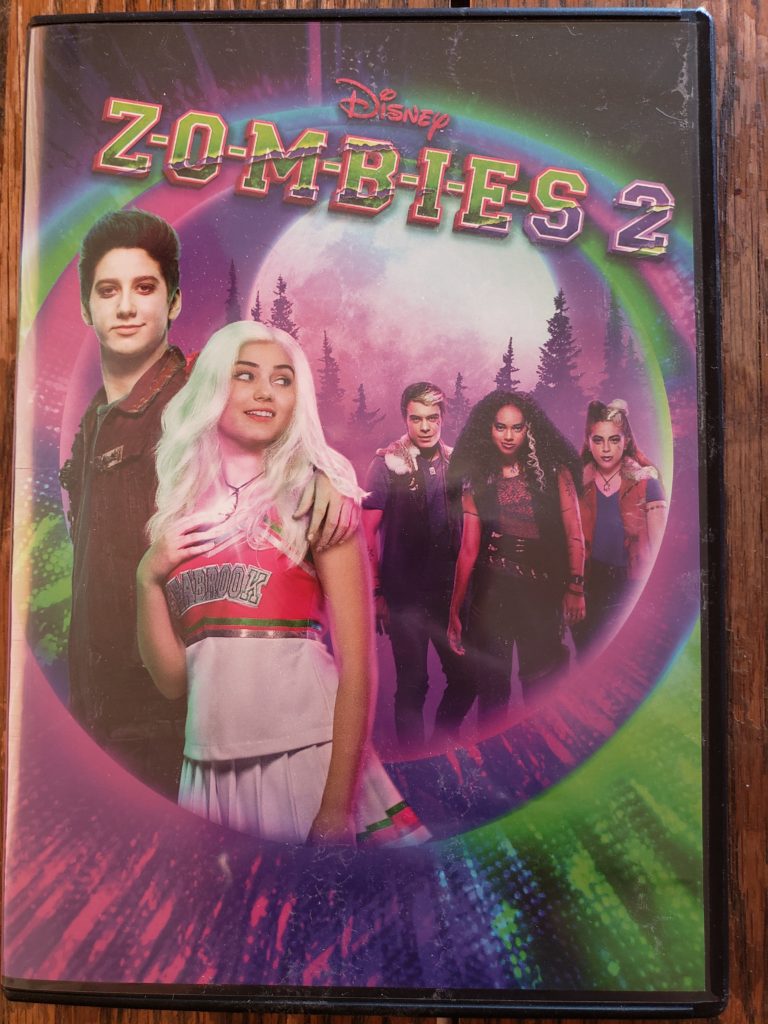 We loved the original Zombies.    When I heard that #2 was coming out I knew I was going to love it too.  I love that they all have great music that make you want to get up and dance.  Zombies 2 has a very special lesson and one that I think everyone needs to listen too.
As school is back in and they are starting to realize that Zombies are the same as them and they need to be included another new "monster" species shows up, and they are now fighting for their freedom again all while learning to live all together at the same time.
As we meet the new people a new love triangle starts to happen along with mystery and a dance that we are all hoping goes off without a hitch.
This movie not only had an awesome life lesson in it that we should all listen too, but the music was awesome.  Me and little guy were up and dancing then cheering for them to succeed.
Make sure to check out Disneys ZOMBIES 2 you will be glad you did.