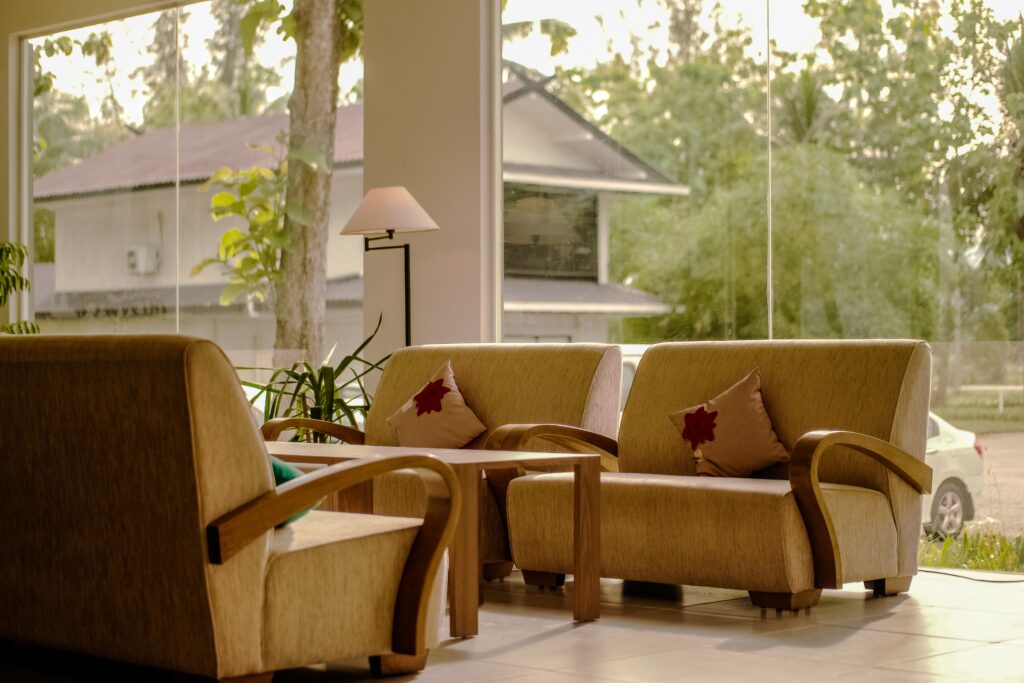 If you're a business owner, you know that clients are the lifeblood of your company. You need them to come in and buy your products or services, and you need them to keep coming back. One way to make sure your clients feel valued is by providing them with a great client waiting room. This space should be welcoming, comfortable, and stylish – perfect for killing time while they wait for their appointment. In this blog post, we will discuss tips on creating the ideal client waiting room for your business!
Make sure the space is comfortable:
This may seem like a no-brainer, but you'd be surprised how many businesses overlook comfort in favor of style. Your clients should feel like they can relax in the waiting room, not sitting on a hard bench in a sterile environment. So make sure there are plenty of comfortable chairs and couches for your clients to choose from and that these pieces are arranged attractively. You may also consider adding throw pillows or blankets to make the space even more cozy.
You want your client waiting room to reflect the overall aesthetic of your business. You'll want to furnish the space with contemporary pieces if you have a modern company. If your brand is more vintage-inspired, go for antique furniture or even some well-chosen flea market finds. The important thing is that the space feels cohesive and stylish, so take some time to plan out your vision before you start shopping.
Use color to create a cohesive look:
The colors you use in your waiting room can say a lot about your business. You want to choose colors that reflect the type of business you have. For example, if you have a law firm, you might want to use more traditional colors like navy blue and burgundy. On the other hand, you might want to use brighter colors like yellow and green if you have a daycare. Choose two or three colors that work well together and stick them throughout the space. Use these colors on the walls, furniture, and any decor items in the room. Creating a cohesive look with your color choices will make the space feel more put together and professional. Your clients will appreciate feeling like they are in a calm and relaxing space while they wait for their appointment.
Don't forget the entertainment:
While you want your clients to feel relaxed in your waiting room, you also don't want them to get too comfortable. After all, you want them to be excited about their upcoming appointment with you! So, to strike the perfect balance, provide light entertainment in magazines, books, or even a TV for business.
Be sure that the volume is turned down low enough so that it doesn't interfere with conversation but high enough so that everyone can still hear it if they want to. You might also want to consider hanging some artwork on the walls. Something calming and serene is always a good choice for a waiting room!
Provide refreshments:
One way to make your clients feel welcome is by providing them with refreshments. This doesn't have to be anything fancy, but having a coffee station, water, and snacks will show that you care about your clients' comfort. If you have the budget, you could hire a catering company to provide light refreshments for your waiting room.
Following these tips can create the perfect client waiting room for your business. By making your clients feel comfortable and welcome, you can show them that you value their business.