Collage.com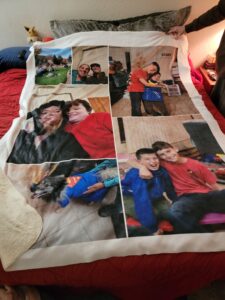 Collage.com has a wide range of gifts that are amazing for Valentine's day.  They have everything from blankets to cups and so much more.  You can easily download your own pictures to make the gift personalized and they will ship it right to you.  The web site is so easy to use and they always have awesome sales going on to make it even better. collage.com offers over 50 personalized products you can make your own. To lighten up a heavy day, you can put a funny picture or even your face on a pillow or blanket. A memory that will live on forever and bring lifelong smiles to your loved ones.
My Happy Nuts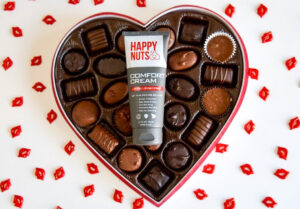 "Comfort Cream" Which reduces sweat, irritation, and makes your nuts comfy and happy! This is such a cute, fun and useful gift to give this Valentine's Day. A manly scented lotion that dries as a silky powder to absorb your sweat and creates an anti-friction layer.
Rose and Remy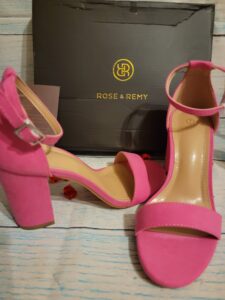 Shoes are still a girls best friend.  I love to find a great chunky heal and ones that come in such wonderful colors sign me up for one in each color.  The Rose and Remy come in a few different colors and each of them is perfect for a special occasion.  They are comfortable to wear and really make a statement.
Bridesmaid Gifts Boutique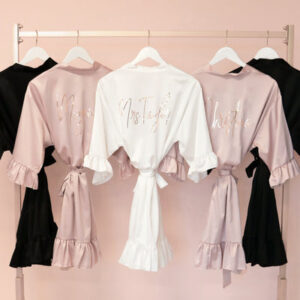 I love the robes from Bridesmaid Boutique.  This is not just a present for your bridesmaids it is a perfect gift for Valentines Day.   You can get an initial on it and they have a few different designs and colors to choose from. They even have different fabrics.   They are soft and perfect for the summers here in Arizona. As you can imagine, not all robes are created equal. You'll enjoy a huge selection as you shop for bride and bridesmaid robes (assuming that's your gift of choice), but you'll have plenty of decisions to make.
Broken Top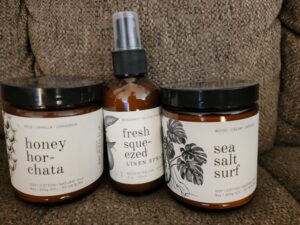 I love great candles and room sprays and Broken Top's smell amazing.  I have never had a citrus based room spray and I fell in love at first sniff.  The fresh squeezed linen spray is light and refreshing.  The Sea Salt Surf and Honey Horchata candles are long lasting and leave a great smell even when the candle is not burning.  I Love their whole collection.
Royal Trivia Book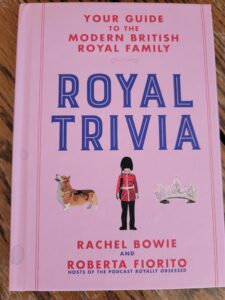 Royal Trivia: Your Guide to the Modern British Royal Family by Rachel Bowie and Roberta Fiorito ($15.95, October 2021)  If you have a Royal Lover this book is a must have they have so many awesome facts that they will be drawn in. Test your knowledge of the British royal family—from fun facts like the names of the Queen's corgis, to the heartbreaking story of the late Princess Diana—with this ultimate trivia book perfect for fans of The Crown or anyone royally obsessed! 
The Magical Girls Guide To Life Book.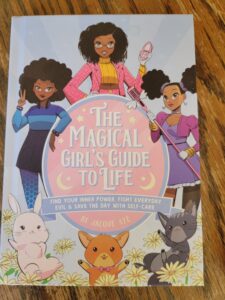 The Magical Girl's Guide to Life: Find Your Inner Power, Fight Everyday Evil, and Save the Day with Self-Care by Jacque Aye ($17.95, November 2021) .  Are you and your friends doing a Galentines this year then this is a great book to grab them all.  It is full of awesome quizes and insights you will all love. Transform into your most magical self with this one-of-a-kind, manga inspired self-care guide designed to help you discover and harness your inner power- anime style!
Cupcake Polish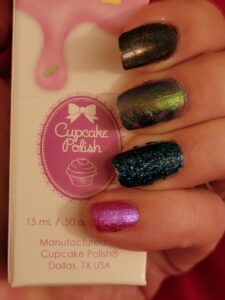 It is so hard these days to find great nail polish colors that really pop.  When i go to the store I see a lot of light pink, white tip and the sort.  I want my nails to pop with great colors and easy glide polish.  I do my own nails so I also want affordable that I can change all week long to change my mood.  Cupcake polish not only has beautiful vibrant colors the polish glides on and comes off easily for color change.  Price: Starting at $8.50
Love Life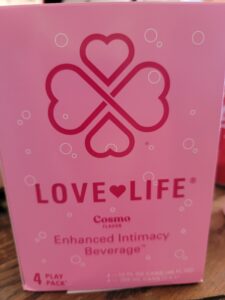 You know me it's not exactly what it does for you that will keep me coming back its how it taste.  I LOVED the Love Life Taste.  But it also does more. The mission behind Moonlight Beverage is to create functional beverages that support health and wellness goals. One of our brands known as Love Life Enhanced Intimacy Beverage is a drink that works by getting the juices flowing in all the right places (wink, wink.)  Through our patented, all-natural amino acid formula, Love Life boosts nitric oxide levels and increases stamina and performance. Nitric oxide is known as the miracle molecule, in which our body creates it, but as we age nitric oxide levels decrease. Love Life helps replenish nitric oxide levels and create the oh-la-la we are all craving and deserve in life.
Hubbard Peanut Company's

Hubby loves great snacks, and Hubbard Peanut Company has a terrific selection to choose from. He of course LOVED the Choco-Covered Peanuts the most. I think he ate most of them before I even got to write this! The traditional V-Day gift of chocolates and flowers is no match for Hubs' sweet peanut concoctions, which have been melting hearts since 1954. The family owned business has mastered classic flavors like Choco Covered and Peanut Brittle, and have taken sweet treats to a new dimension with their eccentric Sweet Heat and ultra crunchy Honey Kissed options. Their one-of-a-kind Sweet Heat seasoning juxtaposes maple syrup and molasses with notes of habanero for a firework of flavors, while their Honey Kissed is the perfect balance of sweet and salty.
Shameless Pets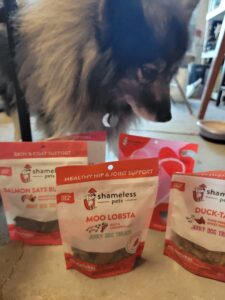 Let's not forget our fuzzy friends this Valentine's day Kava is a very picky puppy so if she is a fan of the goodies then they are for sure a winner.  The Shameless Pets was fantastic she fell in love with the lobster. She gobbled then up and asked for more.  Shameless Petes launched an awesome limited-time-only Valentine's Day Treat called "Chasin' Tail".  Make sure to pick them up before they are gone.
Evviro-Log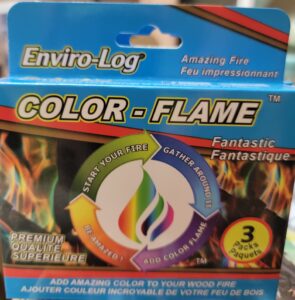 I was so excited to work with Enviro-Log.  My parents house has a fire pit and summer is coming.  I can not wait for warm nights around the fire watching the colors change.  These make a great gift to go with a special night with someone. Enviro–Log Color-Flame is a safe and simple way to add amazing color to fires and entertain loved ones on Valentine's Day..  Enviro–Log Color-Flame can be used indoors in a fireplace or woodstove, and outdoors in a firepit, chimenea or campsite.  Simply toss one or two packets into an established firelog or wood fire and watch vibrant colors appear in the flames for up to an hour.  Do not open the Color-Flame packet or use in propane firepits and artificial gas log fireplaces.  Enviro–Log Color-Flame is available at select Walmart and Tractor Supply stores in packs of three.
The Spice Lab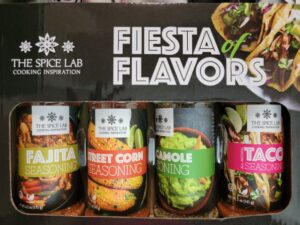 MW and hubby love to cook together.  Finding great new spices is always a must on our list.  The Spice Lab has a great set called the Fiesta of Flavors.  This set comes with 4 different spices.   Spice Lab has five different Seasoning Collections that make great gifts for Valentine's Day as well as a selection of other gourmet gifts.  Tell someone they spice up your life! See www.spices.com  
Yipes! Wipes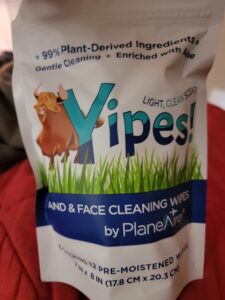 These wipes looked amazing, then when I opened them they were even more amazing.  The wipes are nice and thick and they smell wonderful.  I love that these are the perfect gift for her or for the teacher.  They are individually wrapped so they don't just dry out. Yipes! Wipes are 94% biodegradable and made with 99% plant-derived ingredients. Made in the USA, they are formulated without parabens, phthalates and petrolatum, are enriched with aloe vera, and our wipes are not tested on animals.
Jelly Belly Gum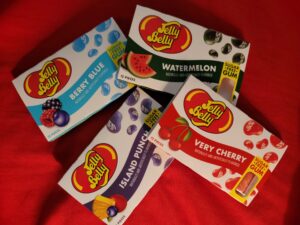 I love Jelly Belly, and had no idea they had gum.  When the Jelly Belly Gum came I was excited but had no idea how excited my son would be.  He thought this was the best gum ever.  For Valentine's day we like to give little gifts to our little guy and this and a plushy would be perfect.  The gum is so flavorful and the flavor lasted a long time.  The new gum gives Jelly Belly enthusiasts the Jelly Belly flavors they love in a long-lasting gum format. It comes in Watermelon, Berry Blue, Island Punch and Very Cherry and is available nationwide at Party City and Dollar Generallocations, as well as Amazon.
Husky Beard & Grooming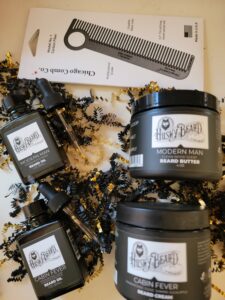 If you are looking for a great gift for him if you have a man with a beard then Husky Beard & Grooming is going to be a perfect gift.  Woman use so many products and now there is are special lines of products for him too that he will love. Price: Starting at $5.99  Husky Beard & Grooming offers everything from beard shampoo, conditioner, oils, brushes, and combs. All products are natural and handmade in the USA. The oils used are hand-mixed to be nongreasy and thinner than most on the market, making them more pleasurable with a subtle "whisper scent" of coconut and mahogany.
Wit & West Perfumes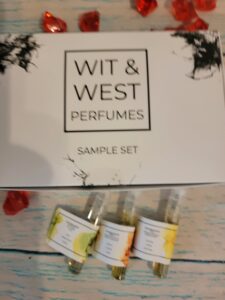 Perfume is always a go to in our family for presents.  I don't use just ones scent I like to change my scent with my moods.  Wit & West Perfumes has a wide range of scents.  I love that you can pick a few and make this a special gift for her this year.  Wit & West Perfumes include high-quality 100% natural whole botanicals and naturally-derived ingredients, including wildcrafted and organic essential oils, CO2 extracts, absolutes, naturally derived isolates, custom handmade tinctures, and enfleurage extraits. The alcohol base used in the perfumes is three-stage filtered USDA organic grape alcohol made from the finest certified organic wines and grape varietals. All offerings are cruelty-free, phthalate-free, and paraben-free. All fragrances are small-batch designed, formulated, and bottled in-house. Everything is carefully selected, sourced, and handmade from raw materials including from the duo's garden. With & West Perfumes offers unique and daring scents with allure. You'll stand out in the best way. Take the scent quiz and find the best all-natural fragrance for you.
Ballsy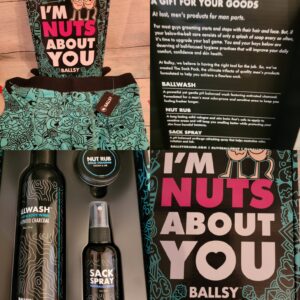 I love finding great products for hubby and if they are in a fun box and funny too even better Ballsy has a great useful and funny gift for him.
This Cuddle Inducing Gift Set contains:
Ballwash
 – Deep Cleaning Activated Charcoal Body 
Wash, Nut Rub – Intoxicating Solid Cologne, Sack Spray – Portable Deodorizing Spray, Limited-Edition V-Day Boxers with Ballwall Tech
NAPRIM Naturals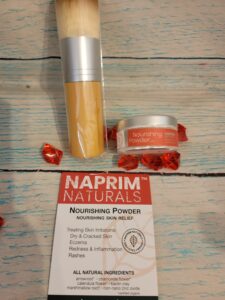 I am always looking for great new products for me and my family.  The NAPRIM Naturals is a great add to our beauty routine. If you get irritated skin like I do these are going to be a life saver they are so soothing and affordable.  NAPRIM Naturals offers face and body powders that are universally safe, soothing, talc-free, all-natural, vegan, and naturally unscented. The Nourishing Powder reduces inflammation, redness, and irritation caused by eczema, psoriasis, and dryness. Created by soothing and natural ingredients, the powder also calms irritated skin and clears breakout and blemishes! The name NAPRIM is derived from "Naturally Prim" – the feeling that everyone experiences when applying the natural powder on their face and body to create an irritation-free experience. I loved the Nourishing Powder + Kabuki Brush Set
Cricket Company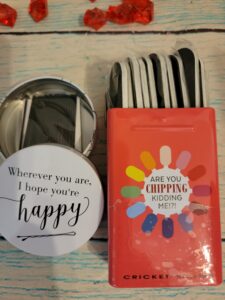 I can not tell you how much I fell in love with these.  Not only so they have beauty tools that i use everyday,  But they come in cute containers.  I can keep them on my sink and they look cute and even throw in my purse and they are contained in these awesome containers. Cricket's Happy Hair Ties Tin ($4.99 SRP) and other Impulse Tins are available at Cricketco.com ($3.99 – $10.00 SRP). This Happy Hair Tin is also available atCVS.
Steeped Coffee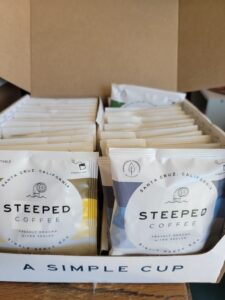 If you have a coffee lover in the family like I do them checking out Steeped Coffee is a must.  I love that they are individually packed so I can bring them on the go. What sets Steeped Coffee apart is its proprietary brewing method that does not require machines or brewing equipment, made much like tea. The coffee comes in single-serve bags that are nitro-sealed to ensure absolute freshness. It's a uniquely "unplugged" coffee experience, from the award-winning packaging made using compostable and renewable materials to the non-GMO filters. All it takes to brew a perfect cup is hot water and a few minutes, and at the end of the day, there are no wasteful plastic pods accumulating in waterways or landfills.
TOA Waters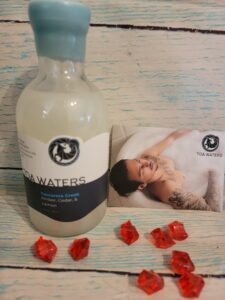 As most of you know anytime bath related I want to try.  I take a relaxing bath a few times a week and a great bubble bath is hard to find.  I did not know when this showed up that my son was going to love it.  From the bottle to the wax topper my son thinks this is the best thing ever.  The scent is not to strong, but you can it is there.  It had a nice crisp scent and make awesome bubbles.  They have quite a few different scents each one sounds amazing. TOA Waters provides premiumbubble baths for the bold bather. We're not your typical rose-petal, pinky-upscented bubble bath company. Prepare to hike through a forest or swim in theRed Sea – all in the comfort of your tub.
Sunrize Tea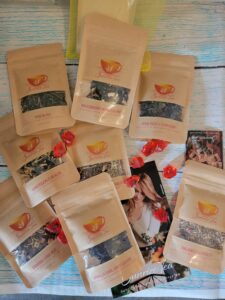 I LOVE tea I drink it every day.  I need my tea to be a nice crisp flavor and the Sunrize Teas have the flavor I am always looking for.  I love that they are affordable and you can do customizable tea sampler packs, where you can select 3-10 teas of your choice, here:. Plus, I have a few options perfect for Valentine's Day, including Plums and Roses—a lovely black tea with cardamom, roses, and plums—and Balanced Goddess—a sweet and creamy herbal blend with floral notes of hibiscus, chrysanthemum, rose, and lavender.
Demeter Fragrance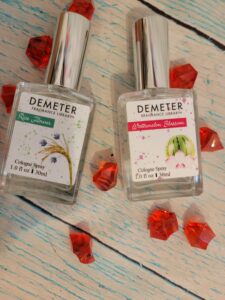 Fragrances are one of my go to for any gift giving.  When these showed up I fell in love with the watermelon.  Watermelon Blossom: Imagine the freshest, most perfect watermelon, on a perfect summer's day, and you can imagine the opening notes of Watermelon Blossom.  It is a great summer scent that I am going to have t stock up on. They have a wide range of scents and they are big at a great price.  You can pick a few up and be ready for anyone you forgot a gift for. Demeter Fragrance products are available as cologne sprays, atmosphere diffusers, bath & body oils, shower gels as well as body lotions and start at just $5.50.
Fresh Del Monte's Pinkglow®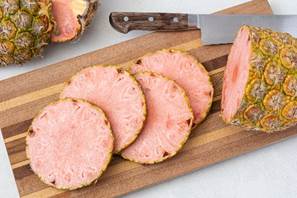 GUARENTEED OVERNIGHT SHIPPING comes with purchases of Fresh Del Monte's Pinkglow® Pineapple this Valentine's Day! Think "pink" by giving the gift of luxurious fruit to your loved ones this Valentine's Day. Grown in the Costa Rican jungle, this exotic, pink pineapple is the perfect gift for the person who has everything and is sure to make them feel like royalty this Valentine's Day.
Highland Titles/Celtic Titles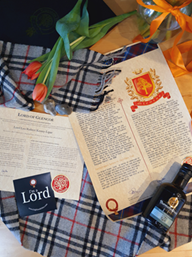 I love my highland title and this year I go to get hubby his own title.  This is such a cute set that comes with a certificate and a card.  Someone special in your life can become a lord or and lady and its so easy to do.  INSTANTLY become a Lord or Lady! Highland Titles/Celtic Titles, two of the world's leading innovators in land preservation, are offering couples everlasting gifts of Scottish and Irish titles, such as Laird, Lord or Lady, in exchange for souvenir plots of land on its Slievekirk Wood estate in Ireland or Glencoe Wood estate in Scotland!
Gillette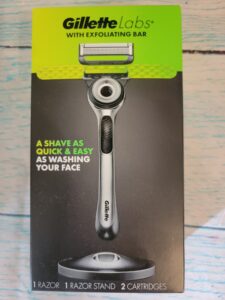 I have a hubby that shaves.  One thing he always hated is the razor burn and even says the girls razors are a lot better sometimes, but the men's cut better.  Now I can get him the awesome quality that we get in a men's razor.  The New Gillette razor is just what he needs for a clean smooth shave. With an exfoliating bar built into the handle, this new razor removes dirt and debris from the skin before the blades pass, ensuring the skin is primed for a great shave, that's as quick and easy as washing your face. It's perfect for guys who want a stylish and performance-focused grooming experience. The included premium metal stand allows for easy hygienic drying of the blades while serving as a sleek design piece in your bathroom.  
BrightenTheOccasion.com
I love the idea of a beautiful candle for Valentine's day.  I love even more that BrightenTheOccasion.com can personalize it with messages and pictures.  This candle is not only adorable it smells amazing. It comes in a box ready to gibe and even the candle holder is cute. Our handcrafted personalized candles are loaded with extreme fragrance and make the perfect Valentine's gift. Product options include personalized text and photo uploads making each item special. Other choices include fragrance, box color and a personal gift message. A variety of designs are available to celebrate all of life's occasion including holiday, birthday, congratulations, thank you, romance and more at https://brightentheoccasion.com/
Prato Botanico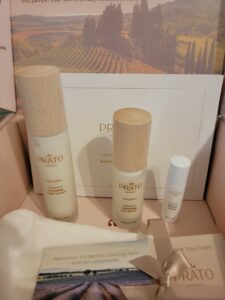 I love getting great beauty products.  Even better ones that work and soak into my skin with no greasy feeling.  These had such a great light scent even my husband commented on it.  The eye cream was nice and thick yet still soaked in and i could tell a difference in my dark circles with just one use. I was amazed by the Prato Botanico  products and they are affordable. All products are cruelty-free, vegan-friendly, and NATRUE certified, the highest and most stringent organic certification a skincare brand can receive from this organization.
All Bread Vintage Box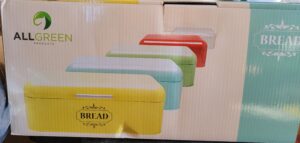 I love giving gifts for the home.  I never knew how much a bread box could make a difference, but it really does keep the bread fresher.  The All Bread Vintage Box is not only stylish it comes in different colors and keeps our bread safe from the dogs and fresh. This vintage bread box will bring back style and memories of Grandma's kitchen. A great combination of modern materials with vintage design. She used one of these to preserve her fresh-baked loaves and it will do the same for your homemade or store-bought bread!
HIKI Body Powder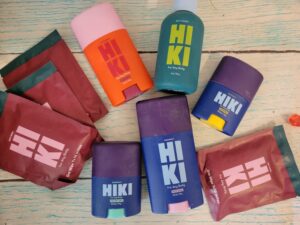 This is a great product line for everyone.  They have a great smell and work fantastic. It did not leave marks on my clothing and was so refreshing.  Make sure to stock up on these before summer hits. HIKI's translucent, talc-free Body Powder is made with odor-fighting probiotics and moisture-absorbing powders to keep you feeling silky smooth and fresh all day.
Niré Beauty Brush Set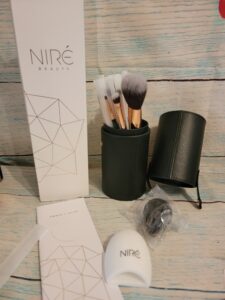 I wish I could say I was a great makeup artist, But i can not lie and most of you have seen my pictures lol.  So I have to depend on good brushes to do half the work for me.  I Love the Niré Beauty Brush Set it comes with all the brushes you will need in a great container and they are so soft. All the way from England, this top-rated makeup brush set has all the beauty tools for stunning makeup looks everyone will ask about! 12 professional makeup brushes, and 3 FREE BONUS ITEMS: a makeup brush cleaner, Niré Beauty Blender Sponge AND pro brush holder.
Luxe England Royal Gift Basket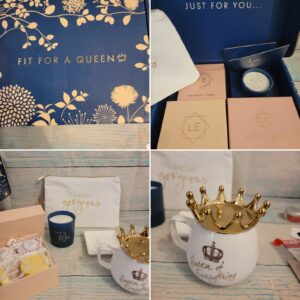 If you are looking to get her a few gifts that are amazing then the Luxe England Royal Gift Basket  is going to be the way to go.  Each piece is beautiful and it comes in a amazing box.  The cup alone I would go nuts for.  This is the perfect gift for the queen in your life. This gift basket for women contains 8 gifts beautifully packaged for an unforgettable unboxing: coffee mug with lid, notebook and chic crown pencil, trinket tray, fresh lavender candle, makeup pouch, 2 x bath bombs and 4 x shower steamers, and a greeting card, all in a "Fit For a Queen" royal blue box.
Kinsey Rhea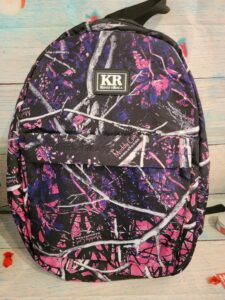 I can't tell you how excited I am to bring this beauty to Texas on my next trip.  The Kinsey Rhea collection is not only cute but practical.  This is going to be my next fishing bag for sure.  It is light weight and the straps do not dig into my arms at all.
Outdoor enthusiasts never sacrifice style and individuality as long as Kinsey Rhea
comes along on outings. Makers of fashion-forward carry handbags and tactical gear, the fun-loving brand empowers women in their lifestyle choices. The "Muddy Girl" design is a lifestyle camo for the outdoor hunter that also enjoys throwing on a cute pair of boots.
Groovy Girl Gifts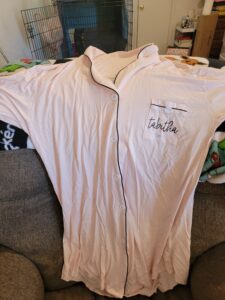 Groovy Girl Gifts has been one of our favorites for quite awhile.  They have a ton of personalized gifts and everyone of them is amazing quality and an amazing pice.  This Sleep Tight shirt is not only soft as can be it has my name on it and it is comfy.  I fell in love the second I opened the bag. It is available in different classy colors suitable for your taste. You can also have it personalized by putting a custom text on the front pocket.
Blind Date With A Book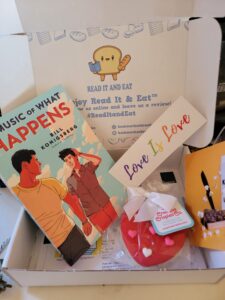 If you have a book lover then Blind Date With A Book is an awesome gift.  They get a treat and a book delivered right to their door.  I love this idea for any book lover.  You get time out to relax with gourmet food and words to feed your brain, without the awkward small talk with a stranger. Who needs dating apps when you have great literature and snacks? Give your Gal a Blind Date with a Book!
Hand Over Heart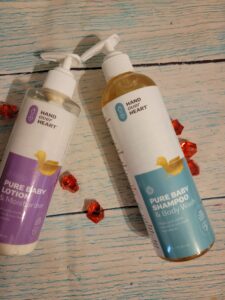 Little guy loves getting bath stuff for any holiday.  I have to b a little more careful what he gets.  He has sensitive skin and breaks out easily.  Hand Over Heart – an organic, all natural line designed to protect your body from chemicals. This was a perfect set for little guy.  It was a nice soft scent and cleaned him well.  The lotion soaked in and did not give him any reaction.  I was truly impressed with Hand Over Heart. The baby care  shampoo body wash and lotion pack nourishes babies bodies using natural vitamins such as aloe vera, coconut oil, chamomile and vitamin c to rehydrate and protect your baby's skin. Hydrating without harmful chemicals, the essential oil based formula offers other beneficial components to your daily wash. Chamomile, for example, contains powerful antioxidants to protect skin from damage while also offering soothing calming properties for your newborn.
Café Caps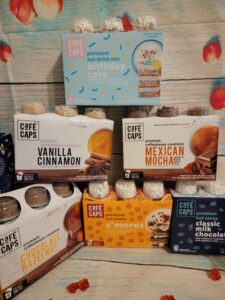 OMG you know me anything chocolate I go nuts for and these are an amazing gift for the chocolate lover.  They taste great and have all the add-ins right on the top. Trilliant Food & Nutrition introduces Café Caps™ Coffee Creations and Café Caps™ Hot Cocoa Creations, all-in-one single-serve solutions that conveniently bring a premium café experience to your home unlike any other.
Café Caps™ Coffee Creations includes three separate flavors, each in its own six pack, all made with 100% Arabica coffee and a cap of toppings:
Vanilla cinnamon cap is filled with a blend of cream, cinnamon, and bits of vanilla
Chocolate hazelnut cap is filled with a blend of cream, cocoa, and bits of chocolate
Mexican mocha spice cap is filled with a blend of cream, cocoa, a hint of ground cayenne, and bits of chocolate
Also available are Café Caps™ Hot Cocoa Creations in two separate flavors, and a hot drink mix, each in its own six pack, all with a cap of toppings:
Classic milk chocolate hot cocoa cap is filled with a generous portion of mini marshmallows
S'mores hot cocoa cap is filled with mini chocolate chips and a generous portion of marshmallows
Birthday cake hot drink mix cap is filled with mini marshmallows and sprinkles
MSRP is $8.99 for Cocoa and $9.99 for coffee.
Pica Pica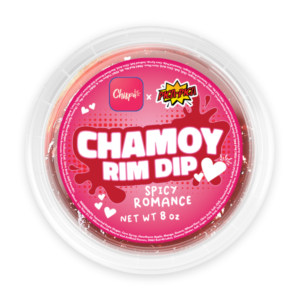 there's a new limited-edition hot & spicy Valentine's Day candy in town. Leading Latinx dating-app Chispa (from Match Group), has teamed up with candy brand, Pica Pica, to create the limited-edition "Spicy Romance Chamoy," just in time for Valentine's Day.