We got these awesome appliances free in exchange for an honest post all opinions are our own
We love a great gadget that helps us step up our cooking.  When we got the chance to try out the Juicer and Ice coffee and Tea maker I was so excited. I have bought so many in the past that work for about a week and then they loose power or just never work right. I have been using these now for over 3 weeks and they work just as good as the day I took them out of the box.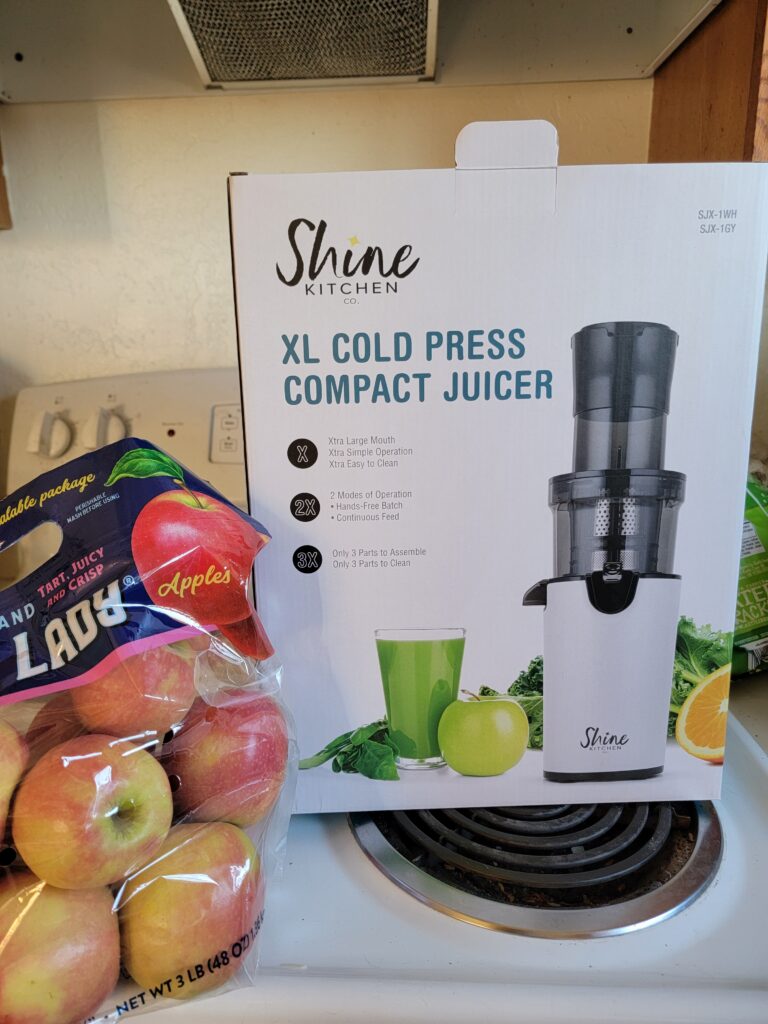 My son loves making his own juices, with this one he can help me make a few different juices for the week. The Cold Press Compact Juicer is so easy to use little guy can help and it becomes a fun family project.
The Shine SJX Easy Juicer is Xtra. The SJX features an Xtra large feed chute for simple batch fill and continuous feed operation, all in an Xtra small footprint. It's Xtra easy to use because there are only 3 parts to assemble and clean. The easy clean integrated screen and quick fill flip top along with the powerful motor set this juicer in a class of its own when it comes to the daily juicing of all your favorite fruits and vegetables.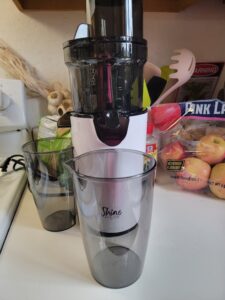 Enjoy flavored extraction with less of a bitter after-note, plus a boost of antioxidants. This machine never heats your brew—instead its unique vacuum technology does the work to create a balanced extraction at any strength from light to extra bold! With 4 strength settings and a double filter the final result is a clear, clean and refreshing sip of cold brew coffee or tea.