What a Girl Wants and Needs. Tampons/Pads, Makeup, Jewelry & More.
                   Tom Box Subscription Box Review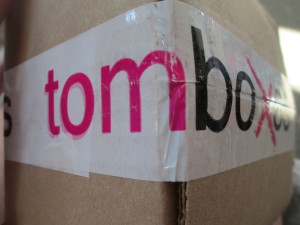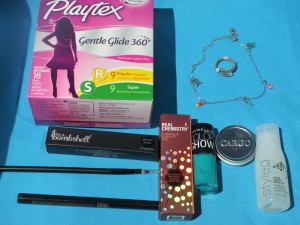 When I first heard about this box I though what an awesome idea.  Get your monthly needs sent right to you every month and boxes are starting at just $10.00 a month.  This box also has a ton of other goodies in it.  Depending on which box you choose you will get Jewelry and makeup and of course your monthly needs.  This is also a fantastic gift for your daughter in College make sure she has what she needs every month plus a little extra for herself.  You even get to choose whether you like Pads or tampons.  Also brand that you like.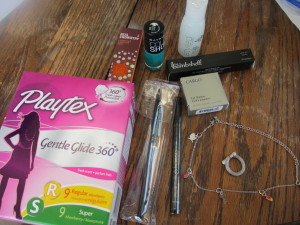 The makeup I got in the box was spectacular and the jewelry was not only cute but could go with any outfit.  My husband was laughing at me because I could wear this as an anklet, bracelet or a necklace.  I guess there is some good things about being small.lol   I could tell they really put a lot of thought into this box all the colors and jewelry were perfect for summer time. 
What I got in my box
Playtex Gentle Guide 360
Cargo Eye shadow  ( Oz)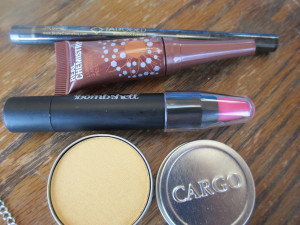 Maybelline New York Color Show ( Urban Utopia)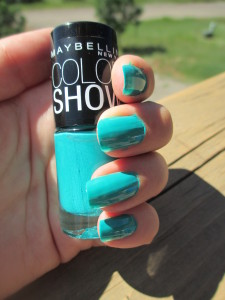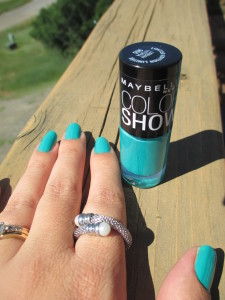 Styles by Hayadi Pure happy smooth
Real Chemistry Luminous 3-minute peel
Be a bombshell lip crayon (what the fuchsia)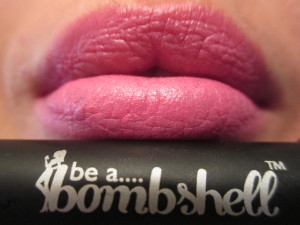 Tattooed Waterproof eyeliner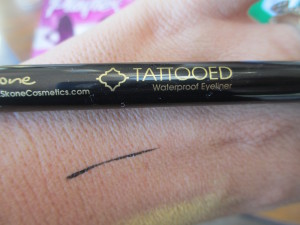 Lip Brush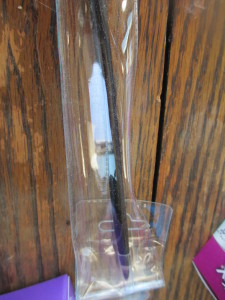 Summer Time Anklet/bracelet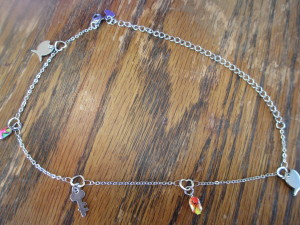 Adjustable Pearl accent ring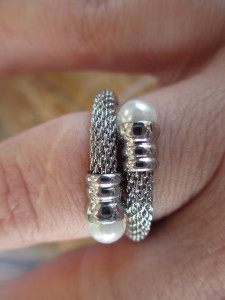 Want to make this box even more special get it delivered monthly and wait till it's that time of the month to open it.  Yes I know what I am saying who in their right minds would get an awesome subscription box and wait to open it.  Let's be honest though we could all use a little something special during That Time of the Month.  This box will be perfect.  If you have a house full of girls you can get a few different shipped to the house one for each girl No more fighting over the items.  If you think about it we spend an average of 6-7 dollars a month just on tampons for just $3 more you can have them delivered with even more goodies, or add on a few extras and make it an even more special box.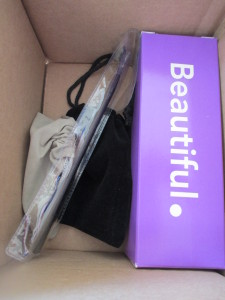 I cannot say enough about this awesome box I would totally recommend it to every woman out there.
 Head to the link below to check out more
Time Of The Month Box. Tampons, Jewelry, Makeup & More
I would like to note all though I was given this product free to try all opinions are my own I will always be truth-full with you guys.