We got the The Matrix Resurrections box free in exchange for an honest review all opinions are our own.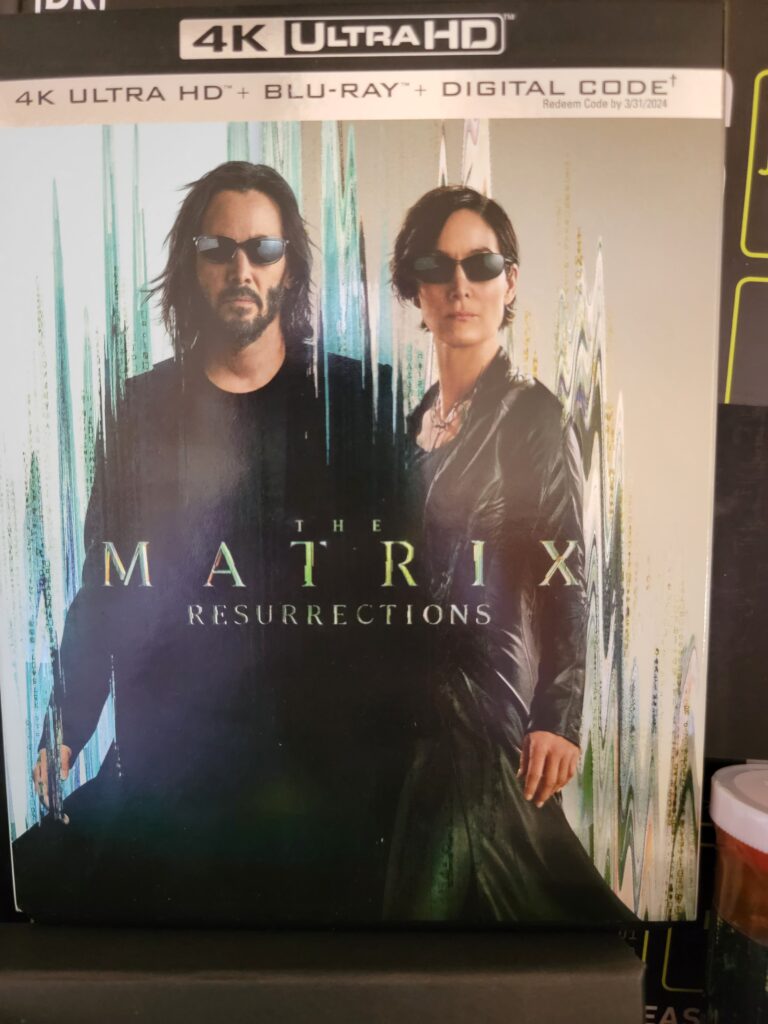 When we heard there was going to me a new Matrix I have to be honest we had no way how this movie was going to go.  It could be a total mess or one of the most awesome movies made ever.  This ended up being of of the best of the Matrix movies made.  It had a great story with twists and turns through the whole movie.  It had great graphics and awesome action scenes.
I was truly impressed with the way the whole movie came out. It was amazing.  I am so happy that i now have this movie in my collection.  You are going to get so many questions answered.  This is one of the movies that you think you have only been watching for half an hour then you discover its almost over.
I would normally go over a few main points of the movie for you, but to be honest there is nothing I want to giveaway.  It all ties in together and if I give you one point it is going to spoil some others for you.  Yes  you must see it to understand .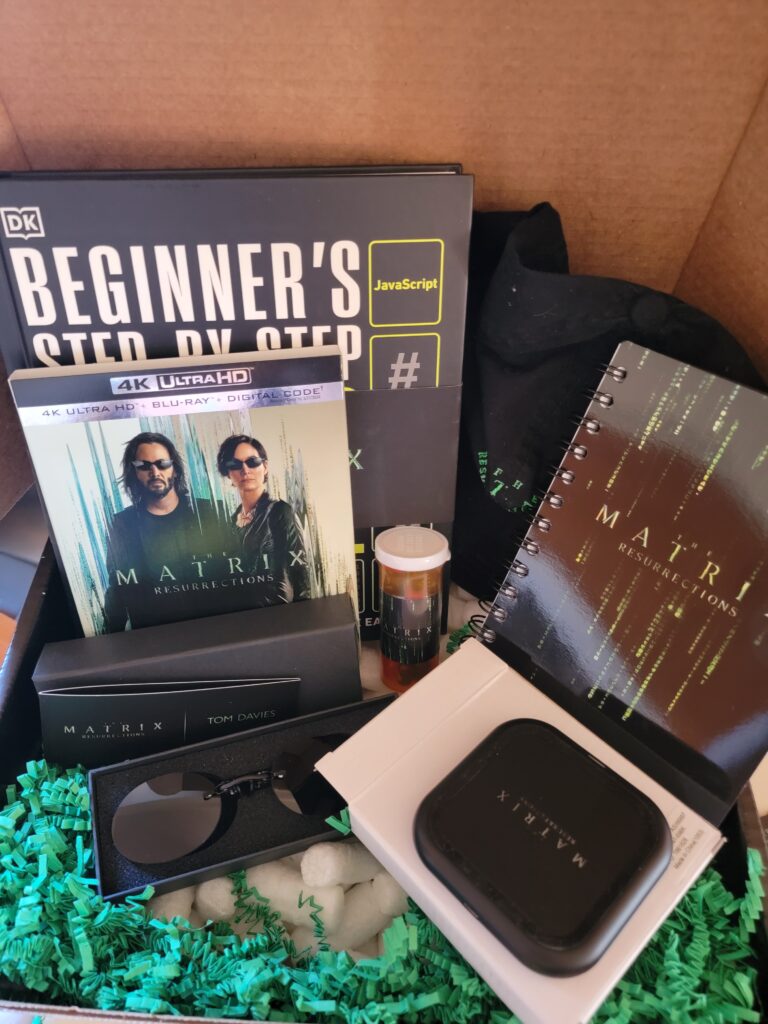 "The Matrix Resurrections" will also be available on Movies Anywhere. Using the free Movies Anywhere app and website, consumers can access all their eligible movies by connecting their Movies Anywhere account with their participating digital retailer accounts.
SYNOPSIS
In "The Matrix Resurrections," return to a world of two realities: one, everyday life; the other, what lies behind it. To find out if his reality is a physical or mental construct, to truly know himself, Mr. Anderson (Keanu Reeves) will have to choose to follow the white rabbit once more. And if Thomas…Neo…has learned anything, it's that choice, while an illusion, is still the only way out of—or into—the Matrix. Of course, Neo already knows what he has to do. But what he doesn't yet know is the Matrix is stronger, more secure and more dangerous than ever before. Déjà vu.
4K, BLU-RAY & DVD ELEMENTS
"The Matrix Resurrections" 4K UHD combo pack and Blu-ray contain the following special features:
No One Can Be Told What The Matrix Is
Resurrecting The Matrix
Neo x Trinity: Return to the Matrix
Allies + Adversaries: The Matrix Remixed
Matrix for Life
The Matrix Reactions
o   Echo Opening
o   Deus Ex Machina
o   Welcome to IØ
o   Bullet Time Redux
o   Morpheus vs Neo
o   Exiles Fight
o   Neo vs Smith
o   The San Fran Chase
o   The San Fran Jump
"The Matrix Resurrections" DVD contains the following special feature:
The Matrix Reactions: Welcome to IØ