One of the things a lot of us forget about is stocking stuffers.  I know many times I have found my self running out on Christmas Eve and grabbing stocking stuffers.  This year we are ready with some great Stocking Stuffers your family is going to LOVE
calm Sleep Well Gummies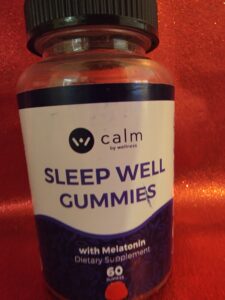 Wow as a mom I can say there is nothing better then the gift of sleep.  Even better when you can get a better nights sleep with a great tasting gummy.   I love that I can take a gummy about 1/2 hour before going to bed.  I get my stuff done and head to my bed and relax.  These did not leave me groggy in the morning at all.  Sleep Well Gummies are formulated to help you fall asleep and stay asleep longer. With 2mg of Melatonin per serving to kick start that sleep cycle, these powerful gummies also have Vitamin B6 to promote a positive mood and Passiflora Extract to reduce anxiety and insomnia. Supplementing our bodies' natural melatonin with these fast absorbing gummies can lead to a calm night's sleep.
Intuitive Night Goddess Tarot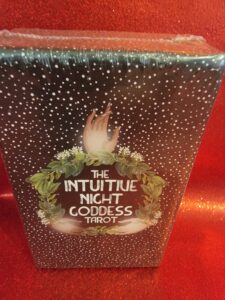 As you all know I love the gift of mystery.  These Tarot cards are not only cute but make for a great night with my friends.  The art of each card is beautiful and I love that package they come in.  No more finding a rubber band to hold them together they go right back into their box for the next time we try them out. Intuitive Night Goddess Tarot by Linzi Silverman ($29.95, October 2021)  Let the Divine Feminine guide your tarot practice with this beautifully illustrated deck and companion guide designed to help you connect with goddess magic without and within.
Chapstick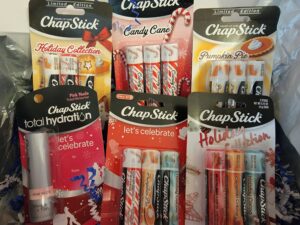 ChapStick is always a must in our stocking.  Hubby goes everywhere to find me the holiday collection and I buy like 30 of the peppermint so I have enough for a whole year.  I love that they have different ones that come out all year round.  While the holiday ones are always my favorite I have to say the summer ones are so refreshing.  If you are like me and have dry lips then a collection of Chapstick is a must have this holiday season.  Make sure to check out their tree hangers too such a great gift idea for holiday guests.
Beet This: An Unofficial Schrute Farms Cookbook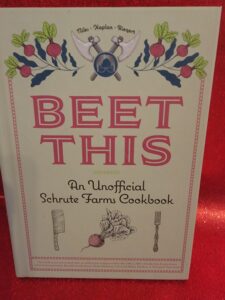 We LOVE cooking.  I have collected Cook Books for many years so hubby is always finding great new ones for me to add to our collection.  This book has some great old word recipes that I am sure a lot of us remember from our childhood but never quite knew how to make them like our grandparents did.  Beet This: An Unofficial Schrute Farms Cookbook by Sam Kaplan, Tyanni Niles, and Keith Riegert ($17.95) Make your next meal in true Schrute-Farms style with this cookbook that is equal parts rustic and ridiculous (just like our favorite Assistant to the Regional Manager). Beet This is packed with old and hearty, Pennsylvania-inspired recipes that would earn Dwight K. Schrute's perfectenschlag stamp of approval, including:
Earth Kiss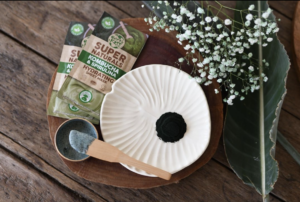 Earth Kiss, which has a been a reputable skincare line in the U.K. for years has finally made its debut in the U.S.!! This brand offers an amazing range of vegan, certified organic face masks designed to maximize the health and vitality of your skin, body and soul. Their Super Natural Range, which is supported by an array of superfoods and nutrients, are Kombucha-based masks that will help re-energize and enliven your skin's overall tone, texture and appearance. In particular, the Super Natural Kombucha + Spirulina Hydrating Face Mask contains exceptional skin-plumping benefits as Spirulina – which is quickly becoming of the the beauty industry's hottest skin-care ingredient – has an extraordinary level of highly concentrated vital nutrients. Sold on AMAZON!!!!!!!!!!!
Safe Travels Kit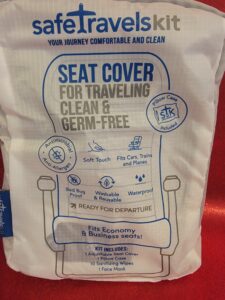 A lot of us still want to travel, but we want to be safer.  It is harder these days and the Safe Travels Kit is an awesome Stoking Stuffer.  I know I have a ton of family that still has to travel for their work and when they get their they can not be sick.  This set is a perfect gift for them.  The cover is even washable so when you get home you can wash it and use it over and over again.
An adjustable antimicrobial and hypoallergenic seat cover for economy and business class
An antimicrobial and hypoallergenic pillowcase (20×15 inches)
10 antibacterial (75% alcohol) wipes for cleaning tray tables, armrests, buckles, seatback pockets, screens, and air vents
A surgical face mask
A lightweight travel pouch –  compact, waterproof, and washable, easily fits inside any bag
Available at www.safetravelskit.com and several retailers, including Bloomingdales, Brookstone Dufry and Amazon. STK will also be available at Macy's next month.
Price: $39.95 (monogram stitching available for an additional $10)
All packaging is 100% recycled and the brand also plants a tree for every kit purchased to compensate for the carbon emissions produced by aircraft through their partnership with Team Trees.
Noughty products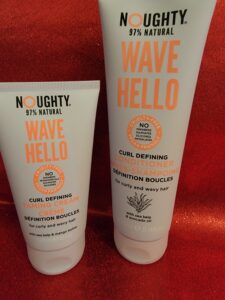 I have always loved filling stocking with great beauty products.  As someone with wavy hair sometimes it can end up looking crazy if I don't have the right products.  For a lot of us that means buying tons of products that we just throw away after a few uses.  You will not be sorry when you use the Noughty products.  They work great and leave my hair feeling soft and looking great. Guys I am not kidding also get the Frizz products you will be happy you did.
Old Trapper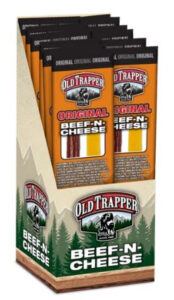 OMG yes snacks in the stocking please.  The Old Trapper is perfect its already wrapped up and a great tasting snack they are a must have every year. Beef-n-Cheese snack sticks come in two flavors: Original and Jalapeno.   These sticks are available for purchase individually in grocery and convenience stores nationwide. A 14-count box has a manufacturer's suggested retail price of $21.
Salonpas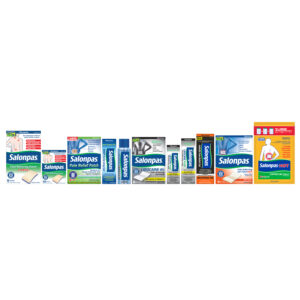 For years now we both have pains especially when it gets cold.  We try and stay away from taking to many pills.  Geoff is allergic and I have a sensitive stomach. Salonpas gives us the pain relief we need right where we need it.  I love that they have a spray, A cream and even patches.  So you are covered no matter where you need the pain relief.  'Topical First' is now recognized by the medical community as the first-line of treatment to safely treat pain and if your husband experiences any mild to moderate pain, a great present for him is SAFE PAIN RELIEF
Eva Naturals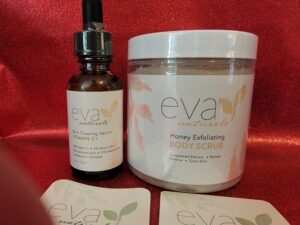 Beauty products are always a must for the Holidays.  I always have a list  Vitamin C serum and Body scrub are always on it.  I love that the Eva Naturals Vitamin C Serum soaked right into my skin with just a slight citrus smell.  The Body scrub was gentle but got all the dead skin off.  Eva Naturals has a great line that even works for people like me with sensitive skin.  For Black Friday, they're offering 15% off sitewide and 20% off all bundles for Cyber Monday at www.evanaturals.com. I'm including a few ideas below for your review.
Heat Holders Socks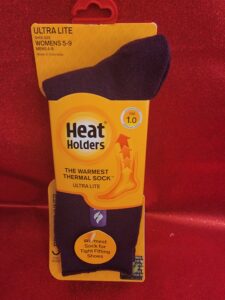 I love to fill stocking with socks and what is even better?  Socks that actually keep your feet warm.  My feet are always cold during the winter.  My family makes fun of me because I wear such thick socks all the time.  This also makes it hard to wear shoes that fit.  I love that the Heat Holder Socks keep my feet warm and they are not to thick.  I can wear any of my shoes with them and they are comfortable.  No weird seems that I can feel on my toes.
The Willy Warmer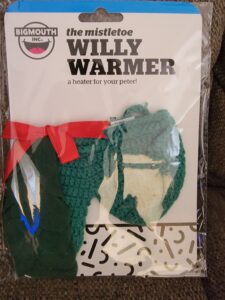 I love a great funny gift and this year The Willy Warmer is so going in his stocking.  Prevent embarrassing shrinkage when the temperature drops (or when your most important extremity pales in comparison to the rest of you). The Willy Warmer is a hysterical gift for any occasion. It's a heater for your peter!
Big Mouth Butt-Buffer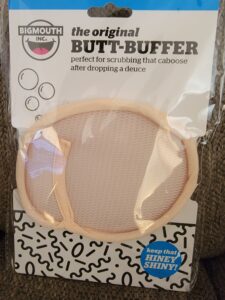 Big Mouth Inc has a wide range of funny gifts that will not only be great for the holidays , but all year round.  The butt-Buffer is perfect for his stocking this year and will be funny when he opens it.  BigMouth Inc. is a designer and manufacturer of outrageous lifestyle products based in Omaha, NE Every item we offer is exclusively designed and manufactured by us. If you are looking for the perfect gift for a friend (or yourself, don't lie), BigMouth products are always a hit.