We got Spies In Disguise free in exchange for an honest review all opinions are my own.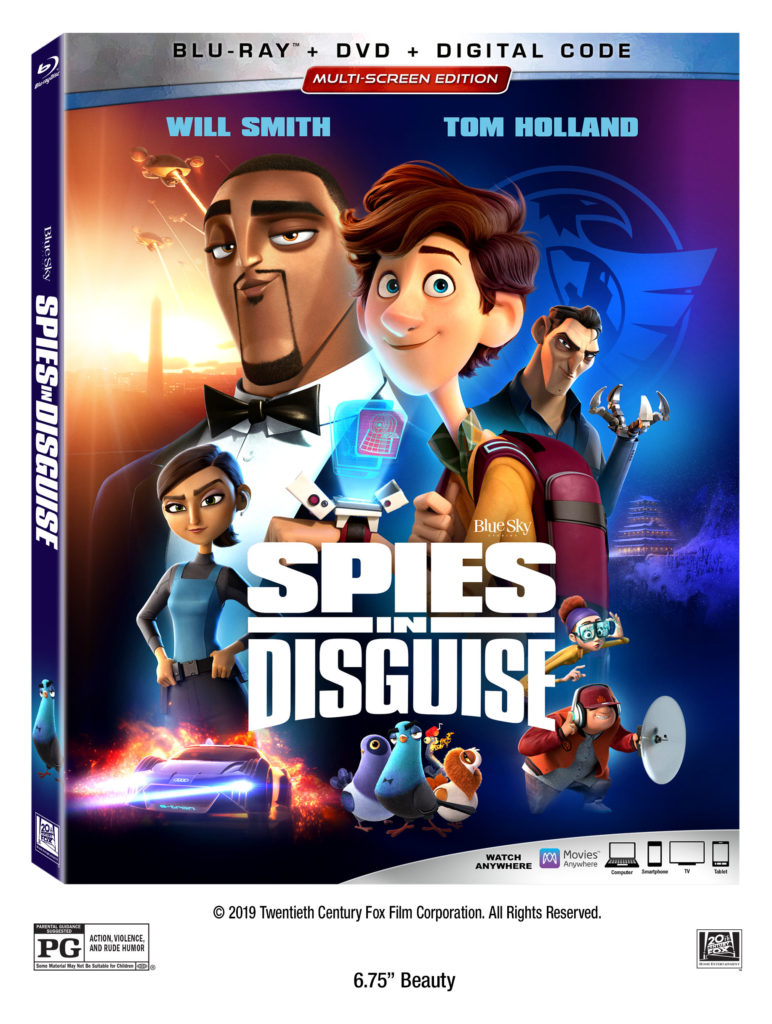 Weird What Wrong With Weird. The World Needs Weird
This is my new life moto.  Well lets be honest I have been living with this moto for many years.  We love Will Smith and Tom Holland and they were both amazing in Spies in Disguise.
What happens when you are the worlds best spy ( Lance Sterling) and you get framed?  You look for help and that's just what he did when he goes to an inventor that he just fired (Walter).  Not knowing Lance takes a potion to disguise him self and found out he was going to need more help from Walter then he thought.
When they start to work together they realize that they might have a little more in common then they thought.  With a little luck on their side and their bird friends they might just save the day.  By the way I love Lovey and want her.
Ok all I just finished the movie and I am in aww.  This is one of the best cartoons I have seen in awhile.  besides an awesome cast it was funny, cute and fun.  If you are looking for your next family Movie night movie this is it.  I Love that it shows that even us weird people can make a difference in life and we can all get along if we just take a minute to see things from the other side.