We got the Digital Download of Speed free in exchange for an honest post. All opinions are our own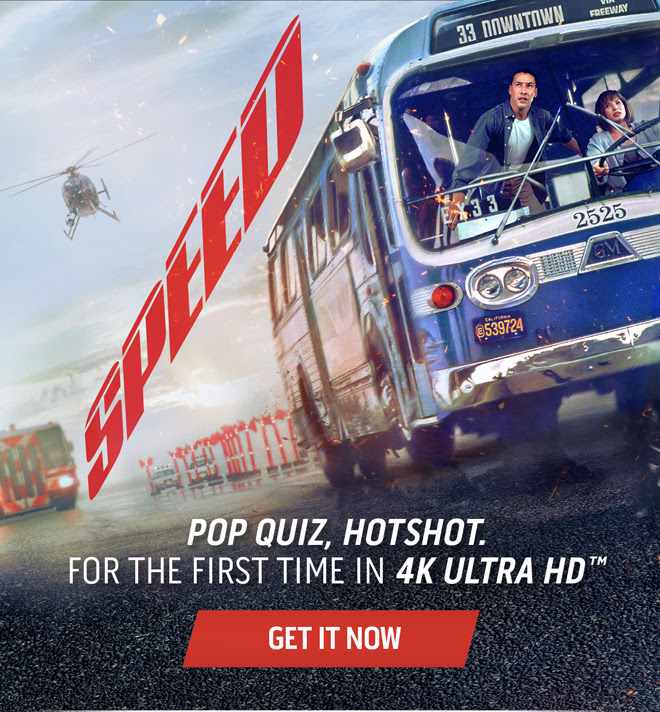 It's funny I have watched Speed 100's of times.  I only rally remember the bus I had forgotten about all the other action scenes that made this movie so great.   It is funny when we watch a movie from when we were younger we think we remember it all.  We don't.  The bomb on the buss is only a piece of Speed.  If you get a change get the Speed 4K digital download you will not regret it.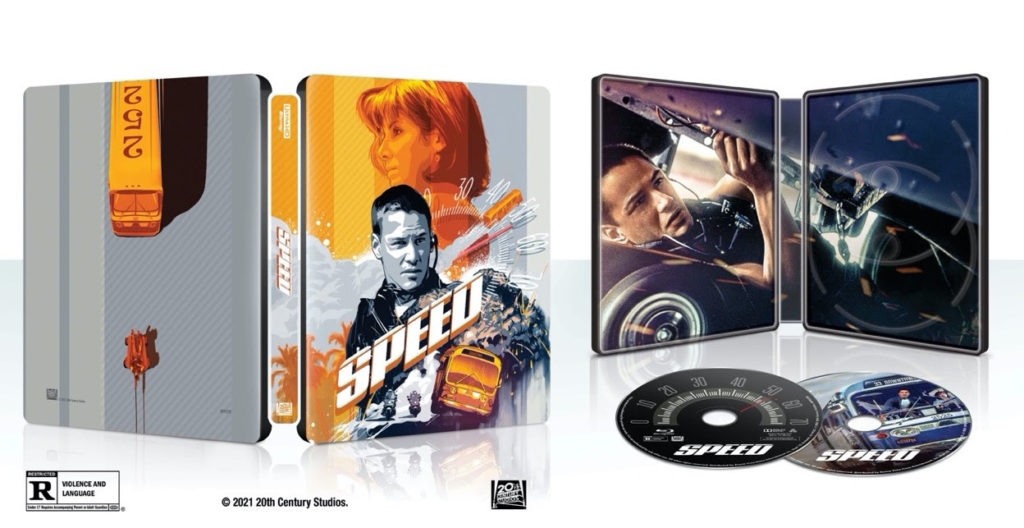 Hold on tight for a rush of pulse-pounding thrills, breathtaking stunts and unexpected romance in a film you'll want to see again and again. Keanu Reeves stars as an L.A.P.D. SWAT team specialist who is sent to diffuse a bomb that a revenge-driven extortionist (Dennis Hopper) has planted on a city bus. But until he does, one of the passengers (Sandra Bullock) must keep the bus speeding through the streets of Los Angeles at more than 50 miles per hour – or the bomb will explode. A high-octane chase of suspense, nonstop action and surprise twists, "Speed" is a joyride sure to keep you on the edge of your seat!
"Speed" Bonus Features*
Audio Commentary by Jan de Bont
Audio Commentary by Graham Yost and Mark Gordon
Action Sequences
Inside 

Speed

On Location
Stunts
Visual Effects
HBO First Look: The Making of 

Speed

Extended Scenes

Jack Shoots Payne in the Neck
Payne Lives/Cops Party
Annie's Job
After Helen's Death
Ray's Crime
Cargo Jet Explosion: The Airline Version

Speed

 Music Video by Billy Idol
*bonus features vary by product and retailer
"Speed" Product Specifications
Street Date:   
May 4, 2021
Feature Run Time:
115 minutes
Rating:
U.S. Rated R

Bonus material not rated

Aspect Ratio:
Physical: 2.39:1

4K Ultra HD™ Digital: 2.39

U.S. Audio:

4K

 Ultra HD™ & Blu-ray™: English 5.1 DTS-HDMA, Spanish 5.1

Dolby Digital, French 5.1 Digital Surround, English DVS 2.0 Dolby Digital

4K Ultra HD™ Digital: English Dolby Atmos, English 5.1 & 2.0 Dolby Digital, Latin Spanish 5.1 & 2.0 Dolby Digital, French 5.1 & 2.0 Dolby Digital, English Descriptive Audio 2.0 Dolby Digital (some platforms)

U.S. Subtitles:

4K

 Ultra HD™ & Blu-ray™: English SDH, Spanish, French

4K Ultra HD™ Digital: English SDH, Spanish, French (some platforms)