Shiseido Cosmetics and primer
I got the chance to try out some of the Shiseido cosmetics and primer and loved them.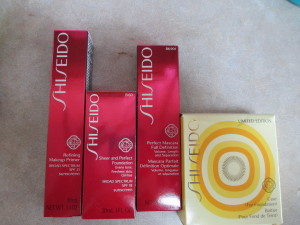 Shiseido cosmetics was started many, many years ago in Japan and has since made its way across the world to become a sensation all around.  This is a great company that not only has some very nice people working with them but also makes a great product.  Their colors and their formula are fantastic.  I was very excited by how well their foundation matched my skin it was a perfect match.
I got the chance to try out the new limited edition compact case, the Perfect Mascara full Definition, the Refining makeup Primer, and the Perfect Refining Foundation.  Which I loved.  They all came with a good amount in them and they were perfect matches.
The Limited Edition Sun Compact was just the cutes thing I have ever seen.  I love the yellow and sun when I pull this out of my purse it looks cute and I have to say the happy yellow sun color brightens my day.  The hardest part about this is keeping it away from baby boy who is obsessed with it. This was so easy to open and close not like some of the others are, you know how those go when you figure out how to open it you are already not interested in using it.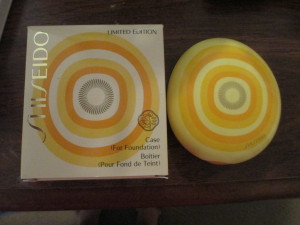 The Perfect Mascara Full Definition in Black.  For me the biggest problem I have with mascara is I do not need lengthening my lashes are already too long I need them to be bold and stand out.  This one was perfect for me it made my lashes pop without giving them too much length. This mascara did not clump on me at all which is a pet peeve for me.  I have been looking for the perfect mascara for years and I have found it with this one.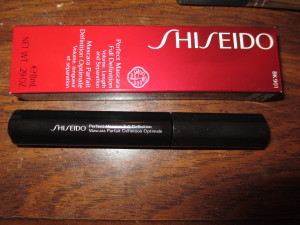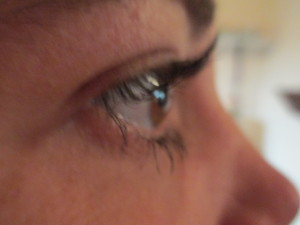 The Perfect Refining Foundation (color B60).  I cannot tell you how excited I was when this came it was a nice light formula but still gave me great coverage it made my skin look smooth and imperfection free, but did not feel like I was wearing a ton of makeup.  It was a perfect match to my skin before I hit the sun and after.  I was truly impressed with this foundation.  I don't know why but it truly felt like it was made for my skin and color.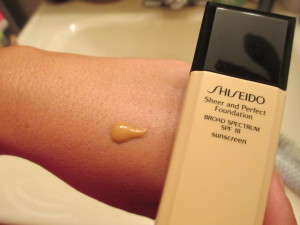 The Refining Makeup Primer.  I used to use another one that I did like and wouldn't you know it they discontinued it.  I tried forever to find another great one and for most of them they were too thick or really did nothing for me.  This was a light formula that just soaked in and gave me a smooth finish to my face.  A perfect pallet for my makeup to smoothly go on.  I think I have found my new on with this primer.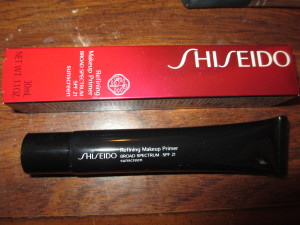 Shiseido has truly impressed me with not only their makeup I tried but their lipsticks I have tried before see review here.  Their cosmetics are truly a fantastic product.  It is no wonder why they have made such a great name for themselves and become the go to cosmetic for so many people.  I cannot wait to see what they come up with next.
I would recommend them to everyone
To join Shiseido on facebook head here
To buy your own Shiseido head here
To Read more Tabbys Pantry reviews head here
I would like to note all though I was given this product free to try all opinions are my own I will always be truth-full with you guys. Please see full disclosure below