This post was written in  collaboration with Jord.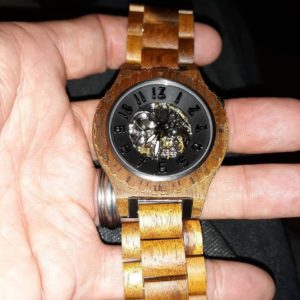 Have you been looking for the perfect present for the man in your life this Father's Day?  We have something that he is going to go nuts for. If you are anything like me finding the perfect present is hard.  I look for months, but can't find that perfect item.  I believe a present should be something they love, but not something that they would buy for themselves.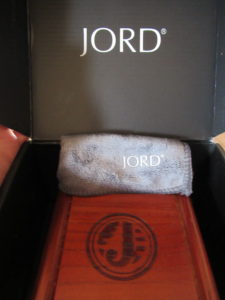 Geoff loves watches, but I can never get him to buy one for himself.  This is the one accessory that he actually wears every day. The right watch can really make your outfit pop.  With Jord Watches they will be getting complemented every day. Geoff says he gets at least one comment a day on how much people love his watch.  He loves showing off his wood watch.  It looks beautiful and is so unique.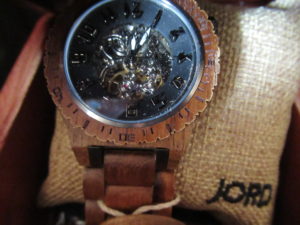 If you have been looking at wood watches for a while Jord Watches is the way to go.  They are built beautifully and they have quite a few different styles and colors. I love that I can see the inside of the watch working.  It really does make it even a more spectacular piece.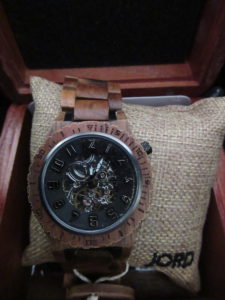 The Dover series comes in a few different colors we got the Koa-Black.  The colors look fantastic with the watch face and I know what your thinking, but no it is not flimsy.  It does not weigh a lot, but it is very strong. They even have a sizer you can print out so when you order they can make sure it's the perfect size right when you get it.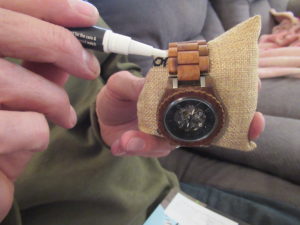 Jord has really stepped up the standards of wrist wear.  They have a beautiful product that everyone notices when they see it.  They are unique and very well made. If you want to wow him this Father's Day make sure to check out their whole line.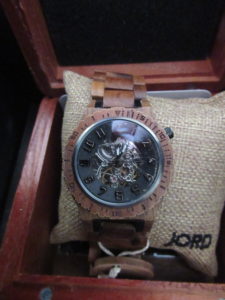 Want even better news one lucky winner is going to win $100 off code for a JORD watch! Everyone who enters will receive a discount code.
Enter here!
 We got this free in exchange for an honest review this post contains affiliate links.