James&Co The Faux Leather Maureen Trench coat in red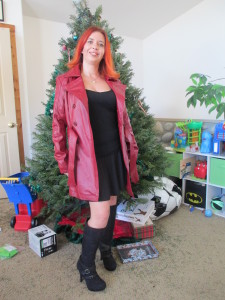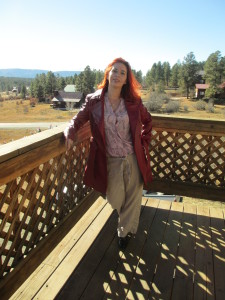 When I got the chance to review this awesome Trench coat from James and CO I was so excited.  This is not only a perfect coat for our winters but also for all the other seasons.  This coat can go with anything in your closet and really juice up your style.   This is a faux leather trench coat; it is so soft to the touch and was very easy clean up.  When my little guy spilled on it, it cleaned right up.   The stitching on it is beautiful work and the belt can be folded different ways to make different looks.   I love that is has a slight form fit so I do not look like a box. 
  I was amazed by the price of this coat.  For only $90.00 you can get this coat off of Amazon and it comes in red or black.  It also came in a very nice bag so I do not have to worry about it being dusty or dirty.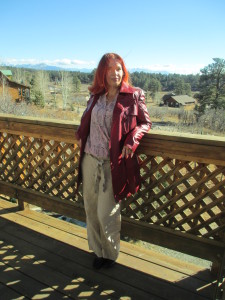 James &CO has a wide range of awesome products for the holiday season.  Whether you are looking for a jacket or a wallet you can't go wrong with them.  They products are high quality and a great price.  Any woman would be so excited to find them under the tree.   I am in love with James&CO and am in seventh haven with my new jacket.
To buy your very own jacket head to the link below
To shop more James&CO head here
I would like to note all though I was given this product free to try all opinions are my own I will always be truth-full with you guys.