Yaaaa I am so excited for the new New Pokémon TCG Expansion Now Available: Sword & Shield—Rebel Clash.  I heard there were lines around the corner waiting for these.  Did you get yours?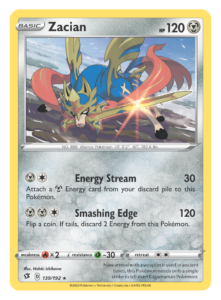 The Pokémon Company International launched Sword & Shield—Rebel Clash, the newest expansion of the Pokémon Trading Card Game for Trainers around the globe. The latest installment of the Pokémon TCG brings more Galarian Pokémon and seven new Pokémon VMAX cards that show off Toxtricity, Copperajah, Dragapult, and more.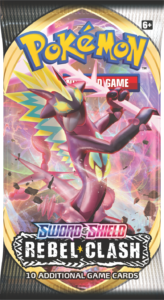 Sword & Shield—Rebel Clash booster packs, theme decks, Elite Trainer Boxes, and more can be purchased online through select retailers. The full list can be viewed at https://tcg.pokemon.com/en-us/where-to-buy/.
The expansion features the following key cards for fans to collect, trade, and battle with:
16 Pokémon V and 14 full-art Pokémon V, such as Toxtricity V, Dubwool V, and Boltund V
Seven Pokémon VMAX including Toxtricity VMAX, Copperajah VMAX, Dragapult VMAX, and the final Evolutions of the first partner Pokémon of Galar
Over 15 Trainer cards and four full-art Supporter cards
Four new Special Energy cards