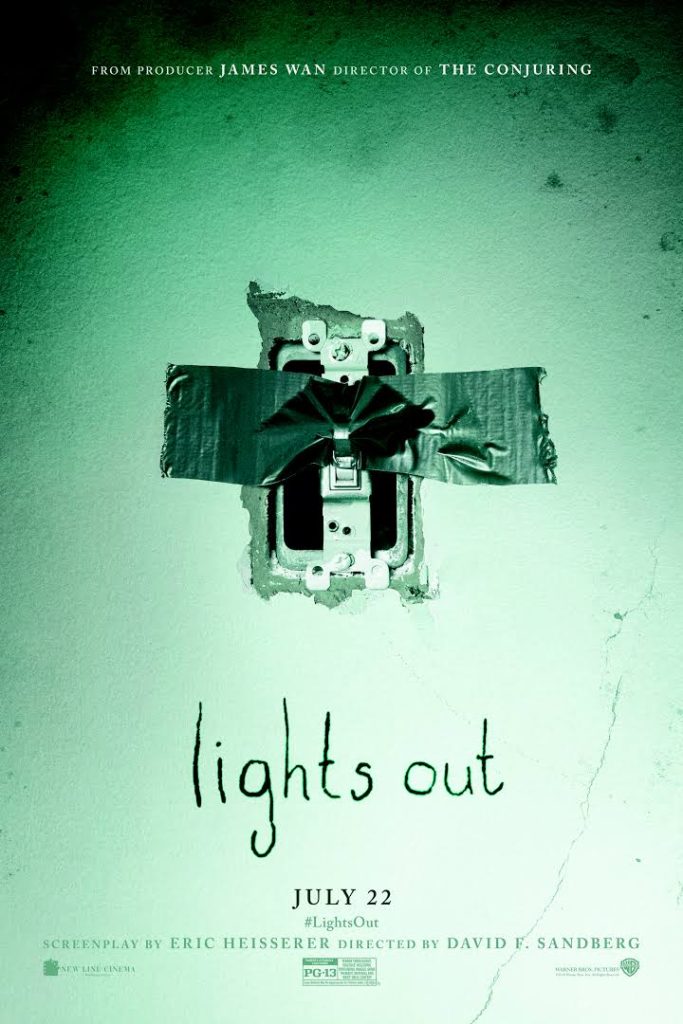 I am so excited that I can finally tell you all.  When we were at Comicpalooza this year we got a chance to preview a new movie.  I was so excited when we got there to find out it was the new horror thriller lights out.  If you are a true horror movie fan this is a don't miss.
This does not have a lot of blood and guts, but it will keep you jumping in your seat the whole time.  I was truly impressed with the story line.  As we all know it's rare to find intelligent charters in a horror film we are usually yelling at them to not do things.  In this movie you will be impresses with what they come up with to save themselves.
This film was made with a minimum budget but you will never be able to tell.  With a mother who has let's say "lost touch with the world" a daughter and her boyfriend who are still in the are we aren't we stage, and a little brother who does not like the dark they will take you into a whole different world.  Where what is lurking in the dark really can hurt you.  The light will be your best friend after you see this movie.
I got to see this movie with a new friend and I was glad he was there.  Make sure to grab a good friend and enjoy this movie together.  You will want someone by your side. Make sure you see #lightsout this summer.