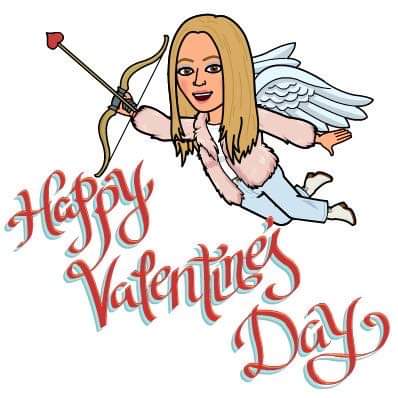 Yaaaa Its Valentine's Day.  We are so excited to bring you some of the best gifts for the one you love this year.
All The Restaurants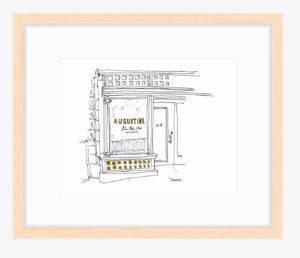 As most of you know I am in Love with NY.  New York is my city to just unwind, find some great food and recharge.  I also love to collect different items from NY and that is why All The Restaurants is so special to me.  He has set out to draw every restaurant in NY which means he will be drawing forever. limited edition prints (9×12 for $95, 5×7 for $55) on my website All The Restaurants. People have bought them to commemorate the site of a first date or engagement, a memorable trip to New York, or their favorite neighborhood joint.  If you have a special pace you want to remember for ever make sure to check them out you will not be disappointed.
block island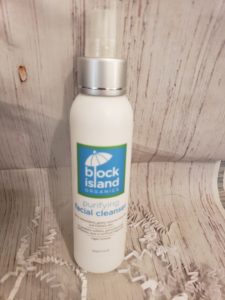 As a mom when I do get a few extra dollars I normally spend it on my little guy.  Getting a great cleanser and sun block is always a special present.  block island has a great line that she is going to love.  This cleanser is, an antioxidant and vitamin rich, organic formula that cleans and freshens skin with gentle botanicals. It's a perfect way to remove makeup and impurities that build up during the day and night. Ingredients such as rosehip, chamomile, sunflower, burdock, avocado, olive and more combine to purify skin while maintaining its moisture balance. Suitable for all skin types.
GnL accessories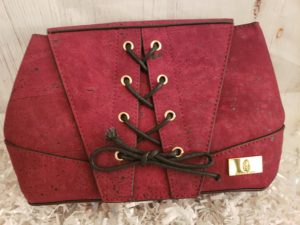 OMG I love to find great accessories.  GNL accessories has a great line that you are going to fall in love with.  I love that they use plant-based and recycled fabrics.  This burgundy clutch is going to make the perfect gift this Valentine's day.  Not only is the quality out of this world the style is to die for.  The clutch is big enough to fit everything I need, yet also small enough not to over take my outfit.  If you are like me and love to find great pieces that help put together your whole outfit make sure to check out the line at GNL Accessories.  I am in love.
Envirosax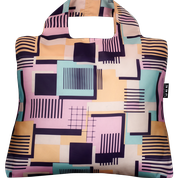 I love the Envirosax.  They fold up so small and I can throw them in m purse and have it ready to go at any time.  When we head to the farmers market I always forget my reusable bags.  Now I have one in my purse and I can fit a ton into it.  I love the quality, It is not only strong but also  looks so cute.  Envirosax Bags are exceptionally high quality and come in a range of stylish designs. They were one of the first designer reusable bags to roll up into a small size – we say "the size of a sushi roll!". Tested to carry loads above 44lb's and weigh only 4oz, Envirosax indeed are as Light as a Lipstick and as Strong as a Suitcase!
Send A friend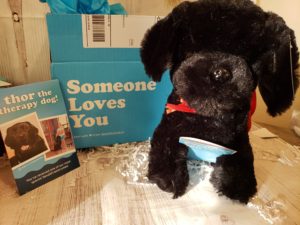 I can not tell you how excited I got when I saw Send A Friend. You can send a cute stuffed animal to anyone and let them know you are thinking of them.  I knew when I saw Thor the service dog I was going to be in love.  As most of you know we have a black lab service dog named Thor.  This little guy was meant for us.  Then he showed up and I knew this would be the perfect gift for anyone on my list.  Thor was not only big he is so soft and cuddly.  SendAFriend is a service where you can actually send a friend — an adorable little stuffed animal — to give your loved ones a little pick me up. No matter where they are in the world, you can select a fluffy pal, write a personalized message, and have it delivered in just a few days. What an easy way to make someone's day!
hotsok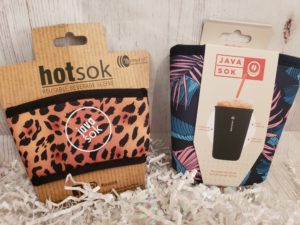 As most of you know I like to add a little flare to everything I do.  Hotsok is the perfect way to go when I am out and about.  They are awesome drink covers, and they make them for hot and cold drinks.  You can make sure you drinks always fit your style.  I love that they actually work and look good while doing it.  With 24 new styles to fit your every mood – all under $16, JavaSok™ and HotSok™ are the ideal gifts for everyone in your office. Available now at https://sok-it.com/ and Amazon.
Geek Out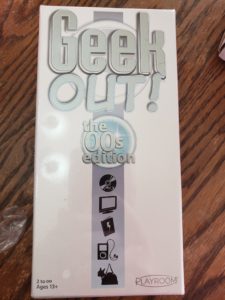 I love a gift that everyone can use.  Geek Out is a great game that will be a blast for everyone.  A great game night is the perfect gift for the one you love, or even a gift for a few singles to get together and play this Valentine's Day. This edition will have players geeking out and feeling nostalgic about their favorite decade. Roll the die to determine the question, then shout out a number of how many answers you can provide. Each player has a chance to outbid you for the answers they can give. Outbid opponents to prove who knows the most about all things 00's! MSRP $12 and available at www.ultrapro.com
Salt Shooters Gift Set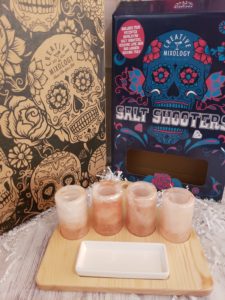 Have you ever had a couple drink competition night?  It's so much fun ever couple picks their favorite drink.  You all get together make them for each other and play a few board games.  This is a perfect Valentine's day couple activity.  The best thing is the more unique the glass wear and drinks are the more likely you are to win.  The Salt Shooters Gift Set  are perfect for a great couple competition night.  This set comes with four Himalayan salt shot glasses, serving tray and ceramic dish is the perfect gift for tequila lovers.
Spice Labs All Natural Salt Drink RImmers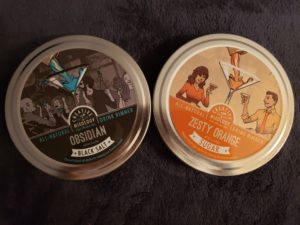 I never knew these existed, which is weird because I am about everything sale.  The Spice Labs All Natural Salt Drink RImmers are perfect for the couple that loves to have a nice relaxing fancy drink at night.  MADE: from all-natural ingredients, these Creative Mixology Margarita Salt Rimmers elevate your cocktail menu, adding color, sparkle and taste to margaritas. They have a few different flavors to choose from and they are at a great price you can pick up a few and have them on hand.
Munch Addict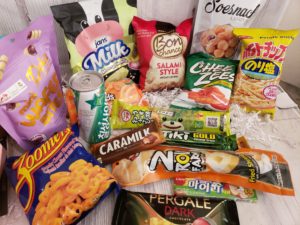 Are you and your other foodies?  then the Munch Addict subscription box is going to be an awesome gift that both of you are going to love. This box is filled with goodies from all over the world.  I love that we get to try goodies that we would have never found without hopping on a plane and traveling to each area.  A huge plus this subscription box is affordable and will give you guys joy all year round. Starting at only $11.46 a month, your readers can give the gift of tasty munchies from around the world with customizable options, all at a fraction of the price and hassle. In addition to this great offer, first time users will also receive 10% off of their first order.
Saki Cosmetics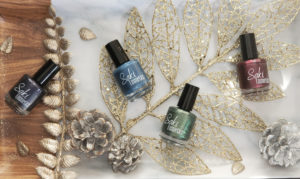 A great gift for Valentine's day is always cosmetics.  I love that Saki Cosmetics  has a great line of handmade 5-free nail polish & vegan lip glosses. Made in Canada.  This collection is not only beautiful, but with the way the world is going I love that I can get a few new colors sent to my door and do my nails.  I always feel better when my nails look good.
The gloss was not only beautiful, but it was NOT sticky at all.  It glided on perfect and left my lips glowing.  The Saki gloss is my new favorite lip gloss.  I have tried a lot in my time and I can say I do not want to leave the house without this one.
Kane 11 Socks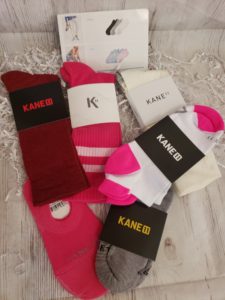 I always love getting new socks.  I want socks for everything.  I never knew you could get socks made for your shoe size.  I have size 7 shoes so socks I buy are always a little too small, or a little too big.  With Kane socks this is not a problem at all.  The fit perfect and the are soft. They have all different styles and colors to choose from.  Kane 11 Socks are going to be one of my main go to for now on.  You can buy them by the pair or even get a set so you can try a few different ones out.   Want even better news They have an awesome sale going on right now.  Make sure to stock up on your favorites.