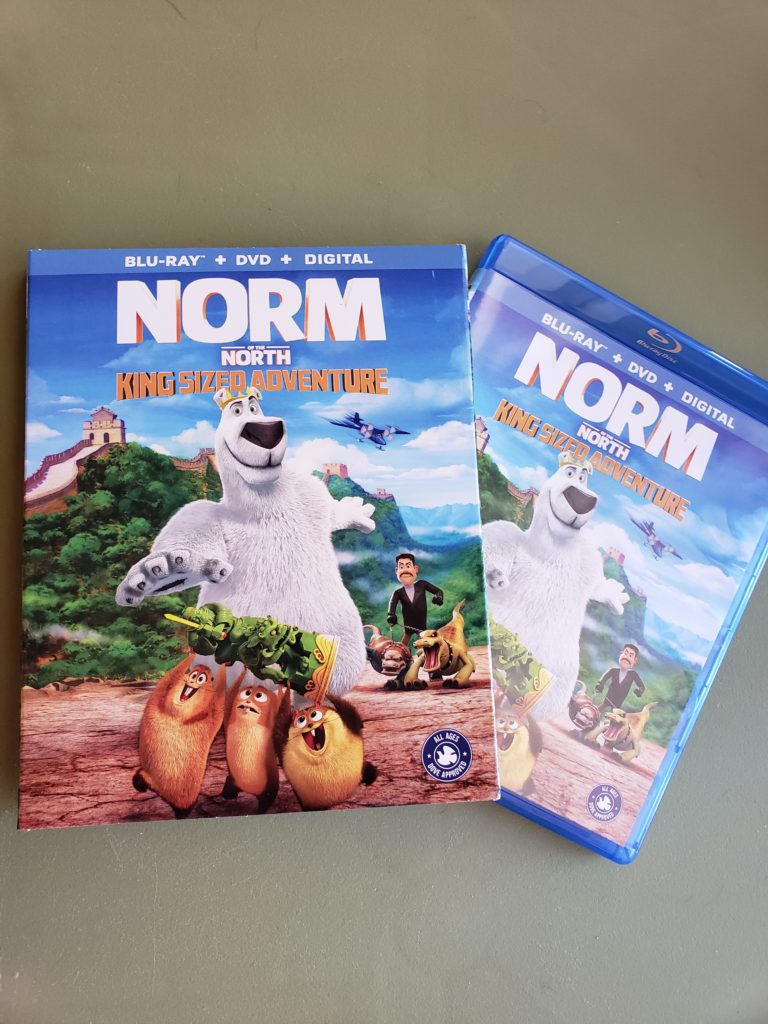 Norm of the North is new to our family.  I have to say after the first few minutes I was hooked.  A fantastic big polar bear who is king and will do anything to keep his word.  He meets a new friend who is in trouble and he and the lemmings jump in to help him.  If anything can go wrong it will and yet he is still positive and keeps trying to help.
With a bad guy who will stop at nothing to get the artifact and Norm who made a promise to keep it safe and get it where it needs to go this is a crazy adventure the whole family will love.
6/11/19
Blu-ray™ Combo Pack SRP: $21.99
DVD SRP: $19.98
OFFICIAL SYNOPSIS
While Norm and his friends are preparing to celebrate his grandfather's wedding, trouble is stirring in Misty Mountain. There, Norm meets an archaeologist named Jin and learns that a priceless Chinese artifact has been stolen by Dexter, Jin's old partner. With the help of his lemming friends, Norm must embark on a journey across the world to help recover the artifact and return it to its rightful place. Can Norm keep his word to his new friend Jin and return home in time for his grandfather's wedding? Only time will tell.
We got a copy in exchange for an honest review