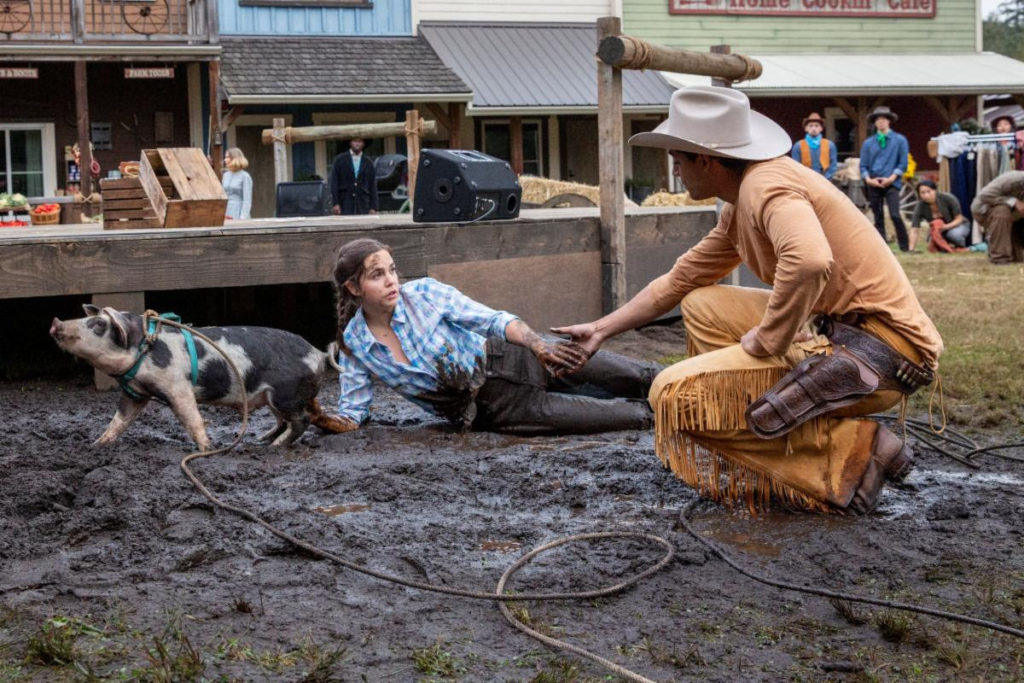 Check out this all-new film clip and never before seen photos from A CINDERELLA STORY: STARSTRUCK, available on Digital beginning June 29th, and DVD on July 13th.
In this clip, you can get a glimpse at the moment when Finley Tremain (Bailee Madison) and Jackson Stone (Michael Evans Behling) first meet, while Finley's cruel stepmother Valerian (April Telek), and stepsiblings Saffron and Kale (Lillian Doucet-Roche and Richard Harmon) watch in amusement as Finley's pig, wreaks havoc on the Hollywood movie set.
Synopsis:
Finley Tremaine, a small-town farm girl, longs to spread her wings and soar as an aspiring performer. When a Hollywood film crew arrives in her sleepy town, she is determined to land a role in the production and capture the attention of handsome lead actor Jackson Stone. Unfortunately, a botched audition forces her to change course. Now, disguised as cowboy "Huck," Finley finally gets her big break. But can she keep the charade a secret from everyone, including her evil stepmother and devious step-siblings?
This is the sixth installment in the A Cinderella Story movie series. Other titles include A Cinderella Story (Hilary Duff), Another Cinderella Story (Selena Gomez), A Cinderella Story: Once Upon a Song (Lucy Hale) A Cinderella Story: If the Shoe Fits (Sofia Carson), and A Cinderella Story: Christmas Wish (Laura Marano).