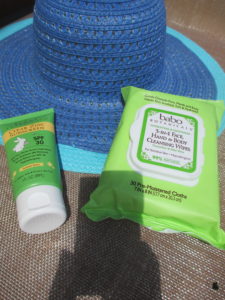 When I first saw babo I knew our family would be in love.  They have a wide range of must have beauty products that are cruelty free.  The first product that caught my eye was the 3- in 1 face and body cleansing wipes.  Normally when you buy wipes they are either for the face or the body.  It's very rare that you can buy one product that does both.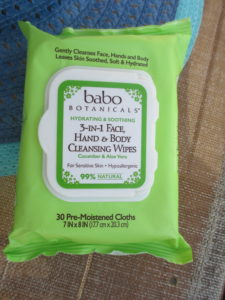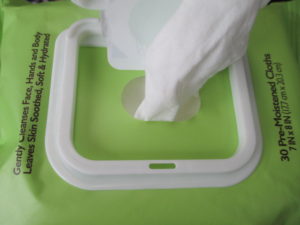 During the summer months these are especially a must.  Not only does my face get greasy so easily, but now I can use them on my body too.  When I get covered in dirt or just when we are in the car all day.  I hate that dirty been traveling feeling.  A lot of times when we get where we are going, the second we get there it's time to play.  With these great wipes, I can freshen up a little when I get there and not have the grimy feeling all day long.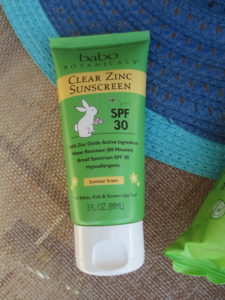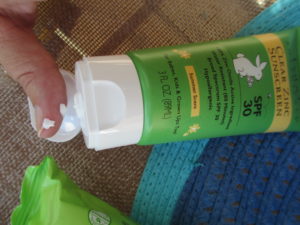 When it comes to sunscreen I have to be truthful.  I always forget.  I know this is bad, but normally a lot of them are very big containers and I don't even think about it till we are already out in the sun.  Now that I have Dylan I really feel bad about this.  I want to make sure I not only protect my skin but especially his.  I love that this one was small enough I can keep it in my purse.  When I do forget I still have it with me when it hits me that I need it.  The Clear Zinc Sunscreen was not greasy at all.  I used this for a few days on a row and it did not clog my skin up at all.  It went on very smooth and soaked right in.  I also love that it is water resistant for up to 80 minutes.  So, I don't have to keep on slathering little guy every 30 minutes.   I would completely recommend the summer scent.  It was a light fresh scent.
I have fallen in love with babo Botanicals.  I would completely recommend them to everyone. I would also like to note for all of us who have kids going back to school.  They have a lice prevention line.  This is going to be a must have in our house.
I got this free in exchange for an honest review.