Maui Jim Kahoma in Honey tortoise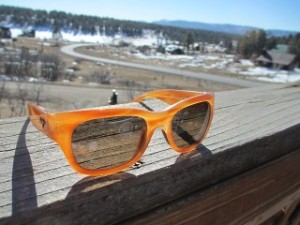 As you all know I love My Maui Jim sun glasses in the summer.  But there is one time when I need them even more it's in the winter.  With the glare from the snow I can go from happy to headache in less than 10 seconds.   A lot of people think about new sunglass in the summer when it's hot, bright and sunny and yes you do need them in the summer but they are just as important if not more important in the winter.   The glare in the summer is very noticeable and the rays are very harmful to your eye's (not to mention your head) but in the winter most people do not seem to notice the glare and rays till it is too late.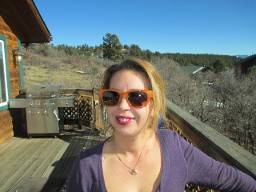 Maui Jim has one of the biggest collections of styles I have seen.   They can have prescription lenses put into most styles and they are polarized.    I did not know how much polarized made a difference till my first pair of Maui Jims now I could not live without them.   The glasses I picked are called Kahoma in Honey tortoise.  When I saw these I fell instantly in love.  The honey color is so unique and the shape was perfect.   You can get these with your prescription in them which is perfect. My mom only buys from Maui Jim, because she can get a great style with her prescription.   The Kahoma were inspired by Kahoma Valley on West Maui, this land is home to lush, tropical landscapes.  Every time I put these on I get a sense of relaxation I not only love the way they look they are comfy to wear for hours.  They don't hurt my nose or my ears.  Every time I try Maui Jim sunglasses I fall more and more in love with them.  I have tried 100's of sun glasses and Maui Jim is still by far my #1.
At the 2013 Aspen Food & Wine Classic TV Hosts and Chefs Carla Hall and Sissy Biggers rocking the same sunglasses. Pictures courtesy of Maui Jim.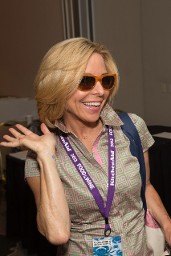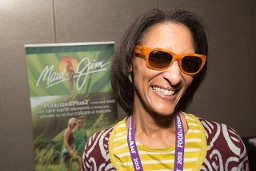 I would also like to note that if your glasses are ever scratched or shattered, as you can see hubby did you can head to their web site for info on how to send them in and price list to fix them.  Such a great offer and look how great a job they did.  Hubbys sun glasses are better than new and he is the happiest camper in the world to have his favorite sun glasses back.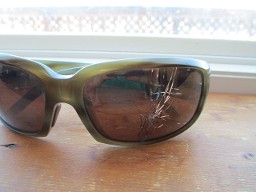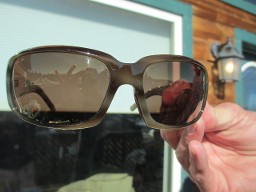 To join Maui Jim on facebook head here
To tweet with Maui Jim head here
To buy your own head here
I would like to note all though I was given this product free to try all opinions are my own I will always be truth-full with you guys. Please see full disclosure below