We got the Luxear Container set free in exchange for an honest review.  All opinions are our own.
discount code: 10%   2UDEVH2M   end date: 2022-12-16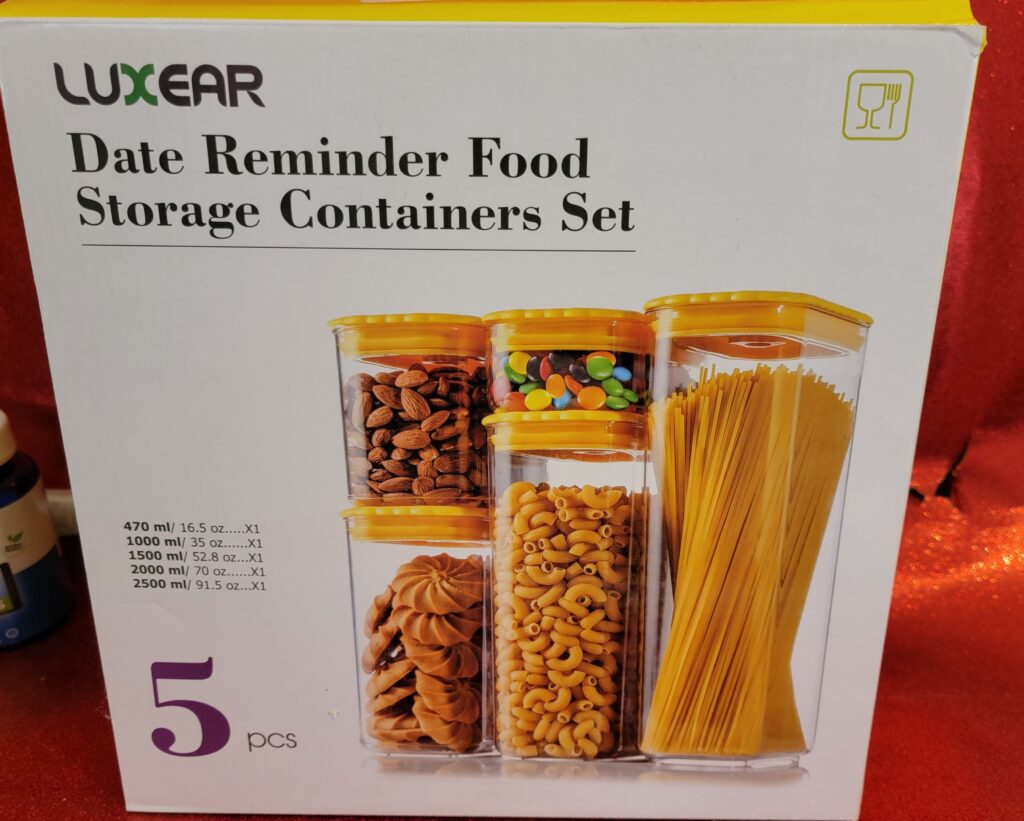 As anyone in my life can tell you I am anything but organized in most of my life.  I have piles everywhere.  I of course know where every item is and where in the pile, but this drives my family nut's.  The one place I can give you advice about is the kitchen.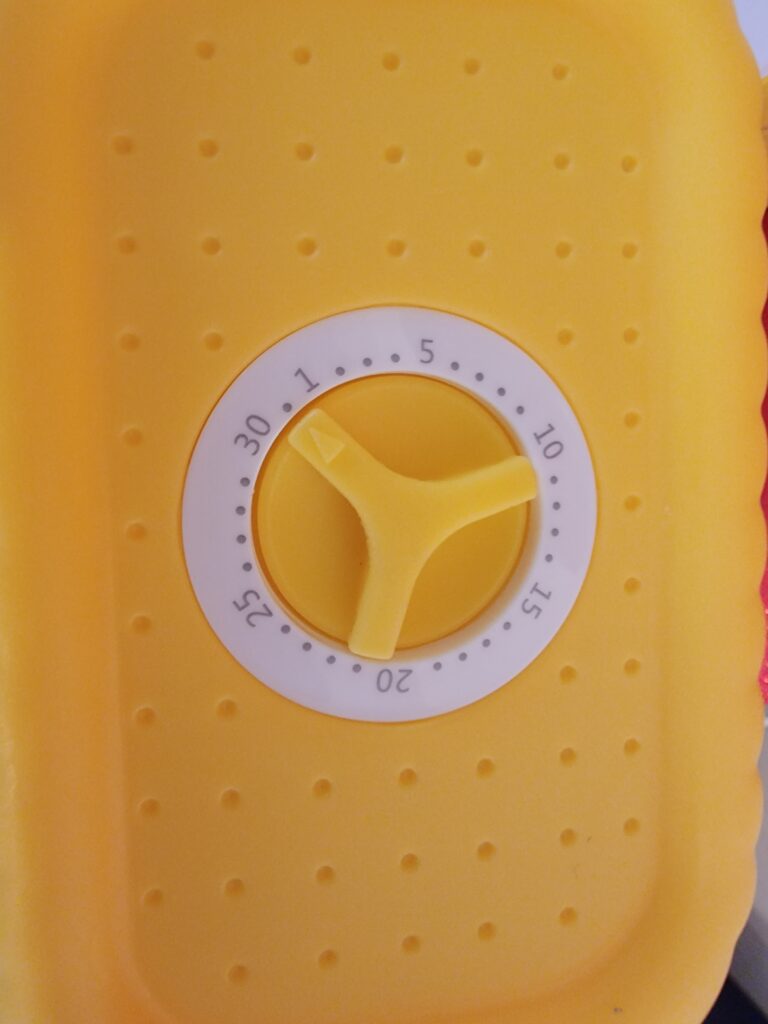 While everywhere else in my house is cluttered, my kitchen al always clean and always organized.  I love to cook so I have it set up and always in shape.  Working in kitchens for years has set it in my head always clean the kitchen and always rotate.  The rotate has always been a issue for me at home.  I have little pieces of tape on items telling me the date so I know what is the oldest, and I can always use the old first.  I LOVE that the top of these containers has a 30 day date.  I can mark right on the top no tape needed when I put the items in the containers and always be organized and rotated in the cabinets and fridge.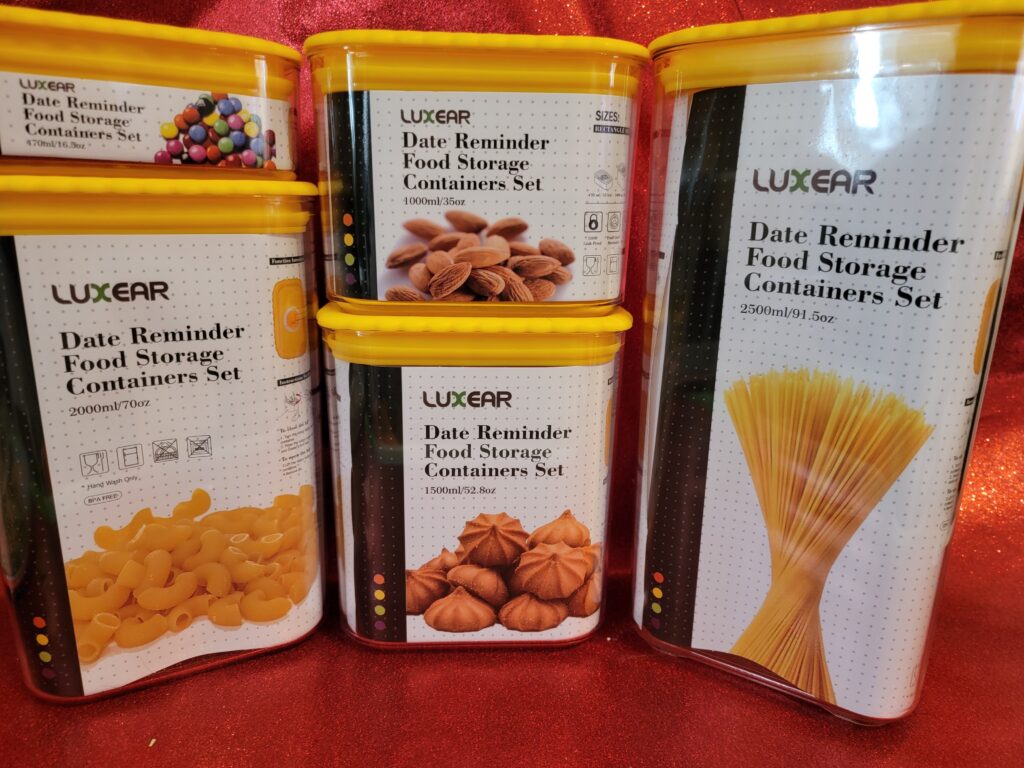 The Luxear Date Reminder Food Storage Containers Set comes with 5 different sized.  I love to store my dry goods in these.  It makes it easy when I am cooking to see right through the side what I am grabbing and the top makes it easy to make sure I use the oldest first.
As a side note this is a great gift for the holidays you can split the set up and fill with your favorite cookies you made.  Add a bow and they get some great home cooked goodies and a nice container for their pantry after.
🍬[KEEP FOOD DRY AND FRESH]- Silicone sealing strip and innovative air-tight knob double-sealed design make these cereal containers storage set have better-sealed function. Pull the knob upwards to loosen the sealing cover, and press the knob downwards to reinforce the sealing cover. The timing knob can record the day when the food is put in, which is convenient for reminding the storage date.

🍬[SEE THROUGH & STACKABLE] – The clear design of these food storage containers is convenient for you to see what is inside just at a glance. What's more, these storage containers for pantry also have a stackable and modular design, which will save you a ton of space in your pantry fridge, freezer, or cabinets for better kitchen organization.

🍬[HIGH QUALITY PANTYR STORAGE CONTAINERS]- These airtight cereal storage containers with durable lids made of high-quality food-grade plastic, BPA-free, contains no harmful substances. Durable plastic containers can be used for a long time. The wide-caliber design is convenient for cleaning extremely user-friendly. Not only good and safe for you and your family but also keeps your kitchen cabinet or pantry neatly organized.