Baby boy got the chance to try out the lullaby light cube and loved it.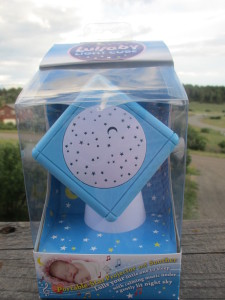 From the time it showed up at the door baby boy was in love.  He carries it around the house and plays with it all day.  The first thing I noticed about it was the cute packaging and all you parents out their will love this.  It did not take me an hour to get it out of the box.  You all know that is one of my pet peeves when it takes longer to get it out of the box then the time your kid will actually play with it.lol.  This one was very easy to get out of the box and since we got it he has not put it down.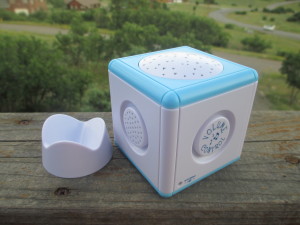 The light cube is so cute it is a cube you can carry around with you and it has a stand so you can have it all set up for night night time.   It plays lullabies and the heart beat.  So for bigger or little this will play the right song to sooth them to sleep.  When the lights are off or in our case dimmed it projects stars on the ceiling or if you are like baby boy we turned it the other way to do stars on his wall next to him so he could touch them.  There is even a timer you can set so it can play them off to sleep and not have to worry about going back in to turn it off.  It also come in Pink or Blue so not matter which color your little one prefers you are set.  This is such a great item for your little one.  I have bought the star projectors before and I bought the sound machines I love that this one is both in one and that it is not huge does not take over the room and a very nice style to it.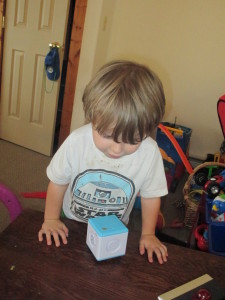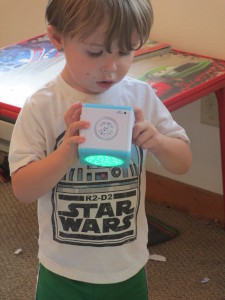 I was very impressed with the lullaby light cube I can see how this will be part of baby boys night routine for a long time.
I would recommend this to all the little ones out there.
To join them on facebook head here
To buy your own head here
I would like to note all though I was given this product free to try all opinions are my own I will always be truth-full with you guys.