We got the Casa M Spice  Free in exchange for an honest post.  All opinions are our own.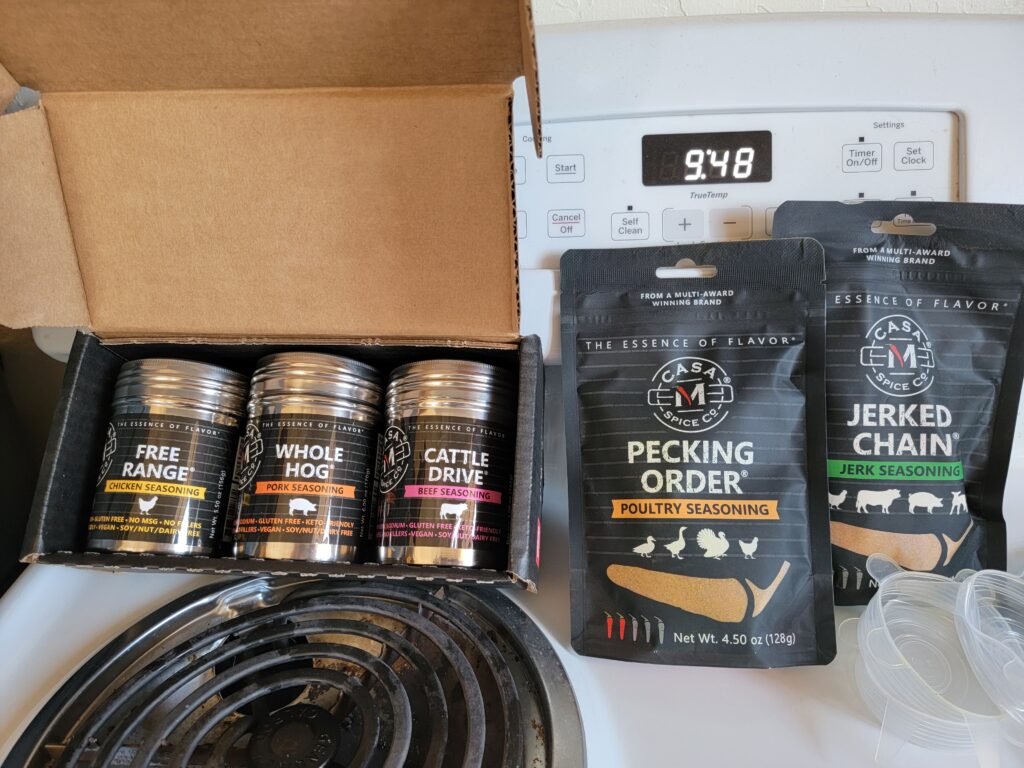 In our family I eat a lot of salt.  My father and my husband almost never even touch the salt.  With our family history I needed a way to cut the salt, yet still keep flavor.  I love that the Casa M Spices  keep the flavor.  I can not eat healthier and we have all found a few great spices we all use.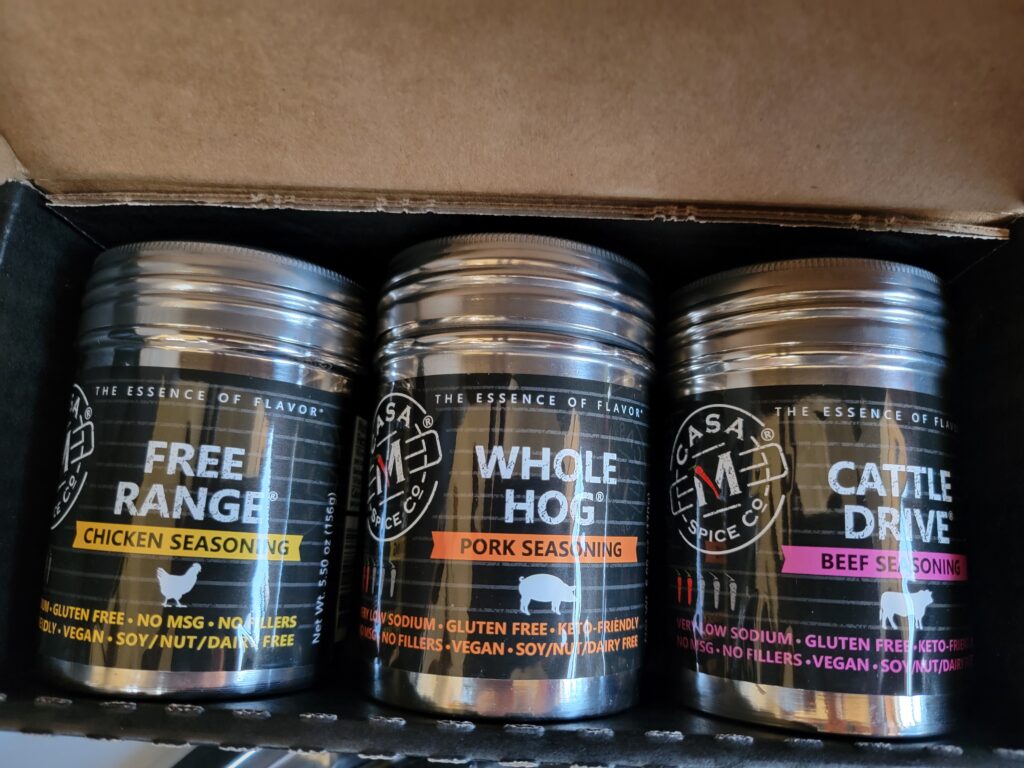 I love all the flavors they have the chicken was my favorite I use it on everything.
Casa M Spice Debuts Line of Premium Low Sodium Spices at 2022 Fancy Food Show
Award Winning Spice Blends Deliver Flavor While Allowing Consumers to Control the Salt
Dallas, TX – May 2022 – Casa M Spice today announced their debut participation in the 2022 Summer Fancy Food Show where they will be introducing their line of premium, low sodium spice blends. Attendees of the Fancy Food Show held in New York at the Javits Center from June 12-14 are invited to come by Booth 7745 to meet with company representatives. 
The flavor profiles of Casa M Spice blends for chicken, pork, beef, lamb, fish, and vegetables have been perfected over the course of two decades and are now available for consumers to share with family and friends at every meal. With a fraction of the salt in typical spice blends, Casa M lets home cooks spice confidently while controlling the amount of salt. 
The Casa M collection of cleverly named spice blends includes Chain Reaction, a season-all, Cattle Drive for beef, Free Range for chicken, Good Shepherd for lamb, Hooked for fish and seafood, Jerked Chain a jerk seasoning, Pecking Order for poultry, and Whole Hog for pork. All of Casa M's premium spice blends are low or very low sodium, keto-friendly, free of dairy, nut, and soy, and contain no fillers, MSG, Gluten, or animal products. They are made in the great state of Texas.
"Holding a PHD in physics, I always thought of cooking as chemistry in the kitchen™, and after years of hosting friends and family at our home for meals and having them ask for the recipe of our spice blends, we decided that we needed to make them accessible for home cooks everywhere," said Dr. Mike Hernandez, Chief Spice Officer of Casa M Spice. Manny Hernandez, Chief Operations Ninja of Casa M Spice continued, "Designed to be low sodium, our blends provide the perfect amount of spice while not overpowering food with salt. It was our goal to deliver undeniable flavor profiles while letting cooks control the level of salt. At the heart of Casa M Spice is the belief in the simple things in life – a home cooked meal, a good laugh, a heart-to-heart conversation. We look forward to seeing retailers and our industry colleagues at this year's Fancy Food Show." 
 Casa M Spices are available in major grocery stores throughout the Southern U.S, in many specialty retailers, and on Amazon in a variety of formats including a plastic shaker (1 cup, MSRP $11.99), a stainless steel shaker (1 cup, MSRP $16.99), a refill bag (1 cup, MSRP $9.99), and a bulk bag (1 pound, MSRP $22.99). 
###
About Casa M Spice Company®
Casa M Spice, the house of Manny and Mike, is a premium line of low sodium spice blends born from the desire to allow home chefs to spice confidently while controlling the level of salt. Available in a variety of blends for beef, chicken, pork, fish, lamb, and vegetables, Casa M Spices bring out the best in every meal. Casa M has received over 70 awards for their spice blends, and they are the proud Presenting Sponsor of the FC Soccer Club in Dallas. For more information, please visit www.CasaMSpice.com