I got Love and Monsters free in exchange for an honest review all opinions are my own.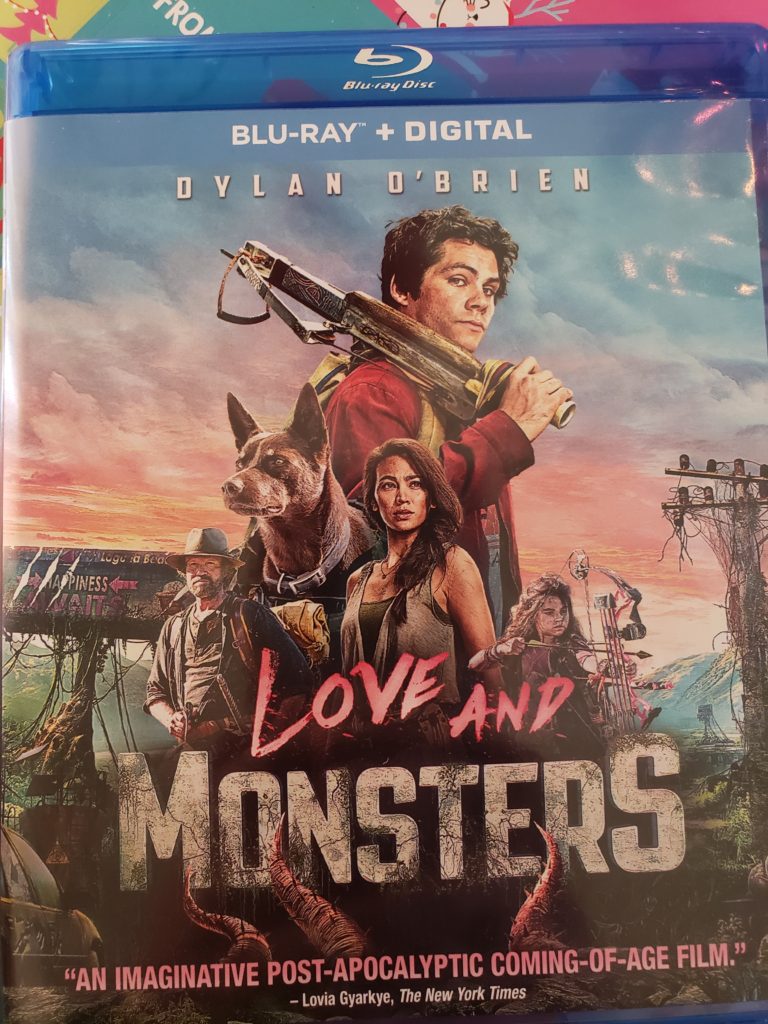 Most of you know I am a sucker for an end of the world movie.  I love them.  Now we have all seen the end of the world everyone living in a tribe movie. So why should you watch this one?  Love and Monsters has a twist on the whole end of the world that I have never seen before.  The monsters are not aliens, but normal everyday creatures found on our earth mutated.
What else is a little different?
Our hero is not your typical hero.  This is not the kid you would think would come to save you.  Plus he has a dog and you all know I can not pass up an awesome dog in a movie.  What would make a guy who has not had to survive in the new world venture out from his safe space?  Well LOVE of course.  He was ready to go and find is High School Love.  Along the way he find a few friends and a few not so friendly's.
This movie was great and I would recommend it to everyone.